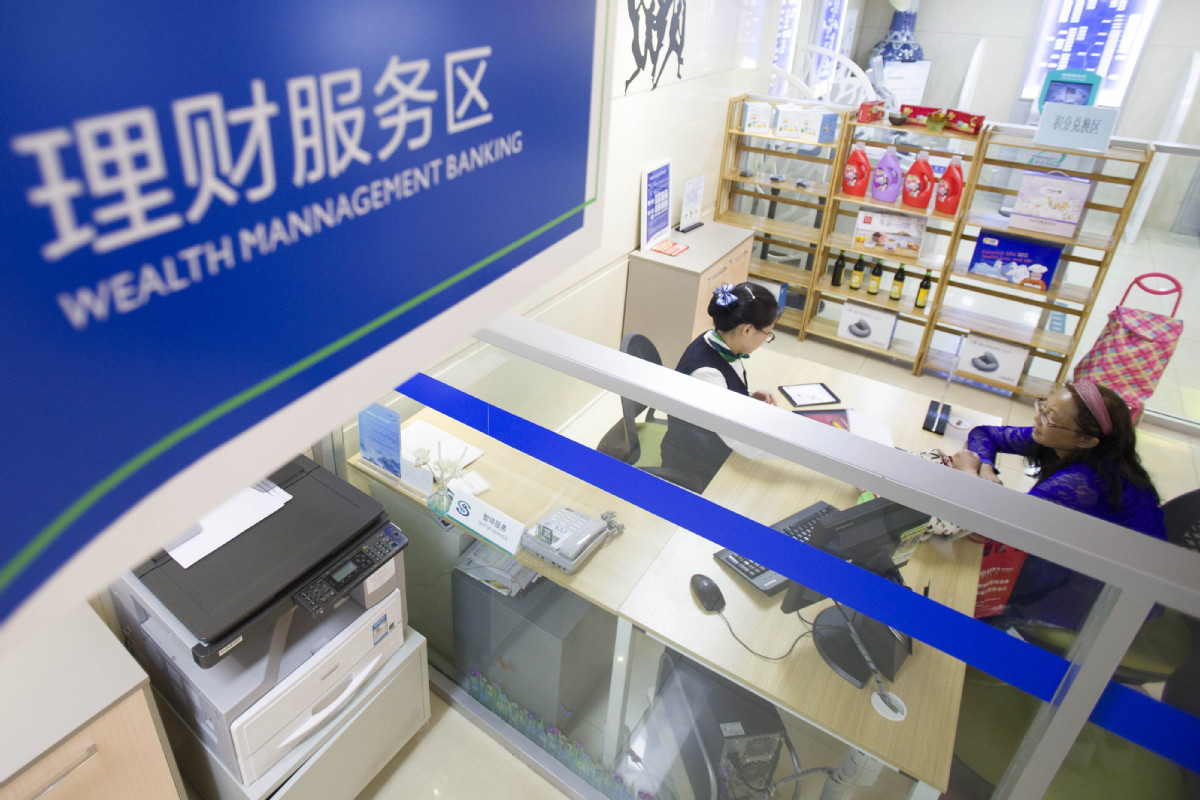 An employee addresses queries on wealth management products from a customer at a China Minsheng Banking Corp branch in Taiyuan, capital of the Shanxi province. [Photo/Xinhua]
China issued new rules to strengthen the regulation of institutional sellers of wealth management products, requiring relevant financial institutions to take responsibilities for WMP sales and management, and shatter the assumption that risky investments carry implicit guarantees from the government and banks.
Without permission from financial regulators, non-financial institutions and individuals are not allowed to sell WMPs as agents, according to the interim measures for the administration of sales and management of wealth management companies' WMPs, announced by the China Banking and Insurance Regulatory Commission on Thursday.
According to the new rules, wealth management companies refer to wealth management subsidiaries of commercial banks and other WMCs whose establishment is approved by the commission, including wealth management joint ventures with foreign majority ownership, said an official of the CBIRC, China's top banking and insurance regulator, in a written statement published on its website.
To prevent WMP sellers from publicizing expected returns on investment in the products under a disguised form, the regulator forbids wealth management companies and their sales agents from simply using or highlighting the absolute value or the value range of a WMP to show its performance benchmark. This will help promote the transition of WMPs toward net-asset-value products and remove implicit guarantees of principal and yield, the official said.
The interim measures will take effect on June 27. Wealth management companies and their sales agents should correct WMP sales activities that do not meet regulatory requirements within six months after the effective date, according to the regulator.