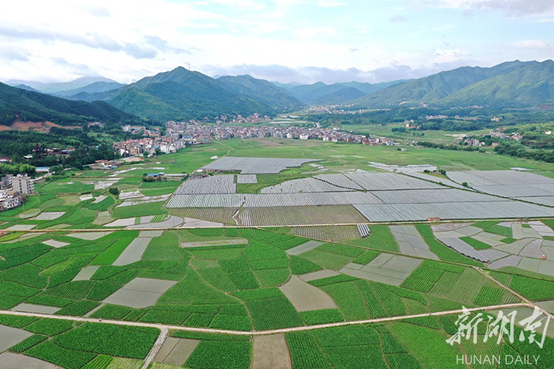 On June 3, the green fields, greenhouses, scattered villages, and rolling hills formed a vivid pastoral scene in Shaxi Village, Maojun Town, Lanshan County.
In recent years, the county government has accelerated cultivating characteristic fruits and vegetables such as taro, grapes, and winter melon, to meet the needs of the Guangdong-Hong Kong-Macao Greater Bay Area and the ASEAN countries markets. This has effectively promoted agricultural efficiency and increased the farmers' income. (Photo/Yang Xiongchun)
This article is from Hunan Provincial Government www.enghunan.gov.cn.
Translator: Yu Jiangjiang
Chinese source: hunantoday