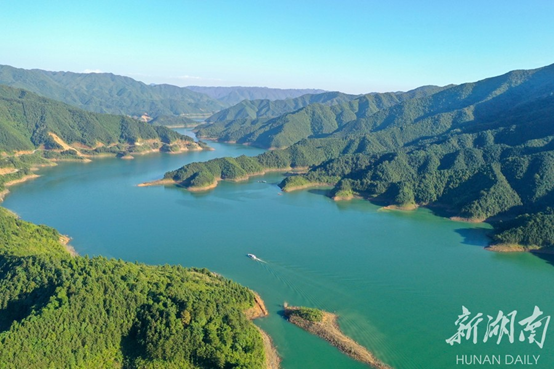 On June 5, the green mountains, pristine waters, and blue sky formed a picturesque scene in Centianhe National Wetland Park, Jianghua Yao Autonomous County, Hunan Province. It has attracted numerous visitors.
In recent years, the county government has been committed to ecological and green development to benefit the people. Following the development idea of "clear waters and green mountains are invaluable assets", it has done well in environmental protection, and developed an all-for-one tourism with a distinctive feature of "water" ecological civilization. (Photo/Jiang Keqing, Yang Dingxiang)
This article is from Hunan Provincial Government www.enghunan.gov.cn.
Translator: Yu Jiangjiang
Chinese source: hunan.gov.cn