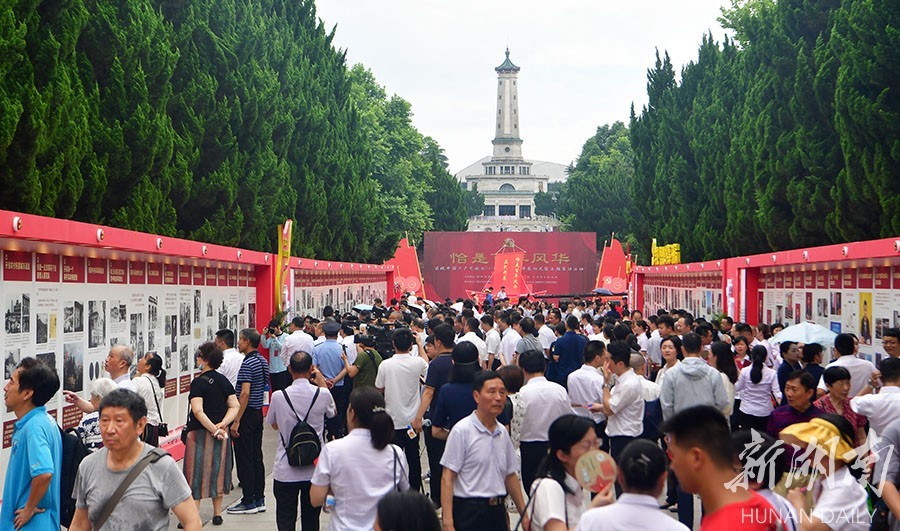 The photo, taken on June 16, shows citizens watching an exhibition. A thematic exhibition celebrating the 100th anniversary of the founding of the Communist Party of China opened at Hunan Martyrs Park that day. It was hosted by the Shaoshan Administration and organized by the Mao Zedong Memorial Hall.
The exhibition boards stretch up to 130 meters and display more than 320 pictures, more than 10 documents, 39 abstracts, and 24 objects. The exhibition will be also held in Xinjiang's Turpan, Hubei's Wuhan, and Hebei's Langfang. It serves as a Party history learning platform for Party members and the public. (Photo/Guo Liliang)
This article is from Hunan Provincial Government www.enghunan.gov.cn.
Translator: Xiao Juan
Chinese source: hunantoday