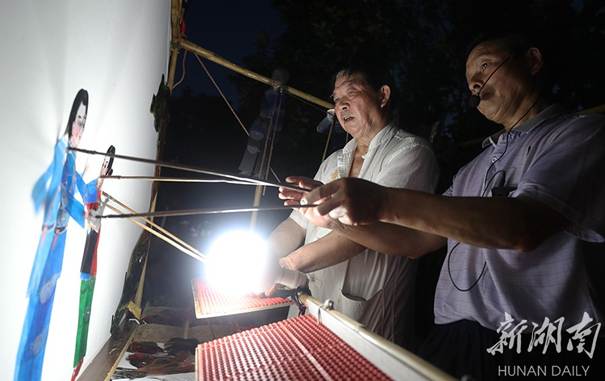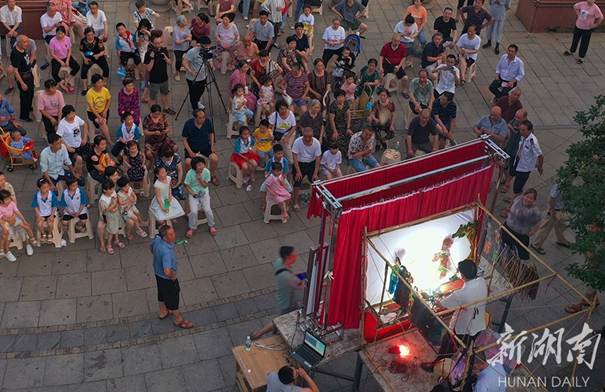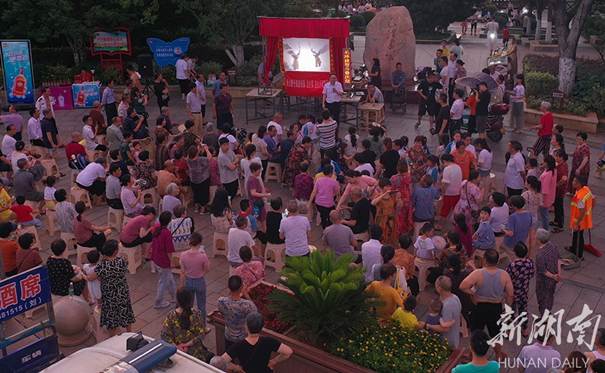 The photos, taken on June 16, show a revolution-themed shadow puppetry show staged at Mao Zejian Park in Kaiyun Town, Hengshan County.
This year the county authority makes use of local revolutionary resources and combines Party history learning with Hengshan shadow puppetry, a national intangible cultural heritage, to tell revolution stories in an interesting and understandable way. (Photo/Cao Zhengping, Chen Liang)
This article is from Hunan Provincial Government www.enghunan.gov.cn.
Translator: Pang Yuehui
Chinese source: hunantoday