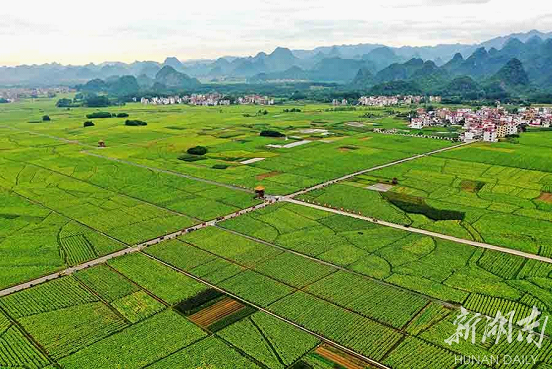 On June 16, the blackish green flue-cured tobacco planting base, the green mountains, and the farmhouses in Zhoujiaba Village, Wanjing Town, Ningyuan County, constituted a picturesque scene.
In recent years, the county government has adjusted its industrial structure; supported rural industrial cooperatives; developed high-quality rice, flue-cured tobacco, citrus, vegetables and other industries; increased farmers' income; and, helped boost rural revitalization. (Photo/Le Shuiwang)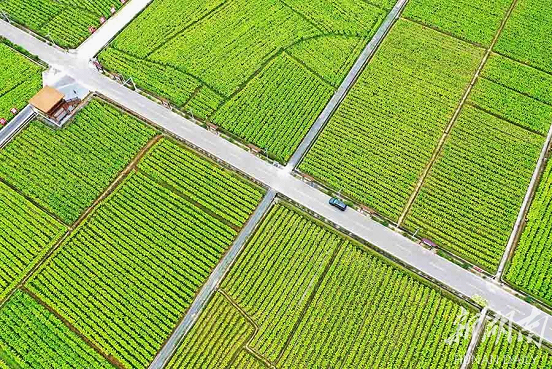 This article is from Hunan Provincial Government www.enghunan.gov.cn.
Translator: Yu Jiangjiang
Chinese source: hunantoday