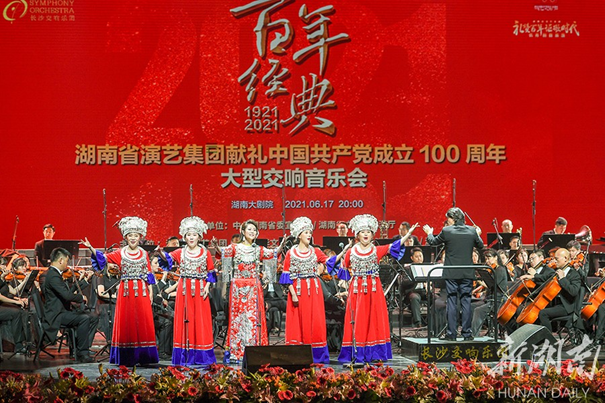 The photo above, taken on June 17, shows several songstresses chorusing a song "Azalea". It's a well-known revolutionary song.
A "Centurial Classics" Symphony Concert to celebrate the 100th founding anniversary of the Communist Party of China was staged at the Hunan Grand Theatre that day. It was guided by the Publicity Department of the CPC Hunan Provincial Committee and the Hunan Provincial Department of Culture and Tourism, and organized by the Hunan Performance Group and the Chinese Culture Promotion Society of Hunan Province. (Photo/Fu Cong, Long Wenyang, Hunan Daily)
This article is from Hunan Provincial Government www.enghunan.gov.cn.
Translator: Pang Yuehui
Chinese source: hunantoday