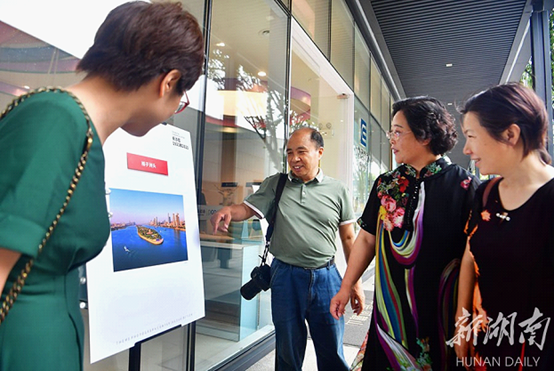 The photo, taken on June 19, shows visitors visiting a photo exhibition showcasing Changsha's great changes over the past 100 years at the Zhonghai-Yuelushan Art Demonstration Zone, Yuelu District, Changsha City. (Photo/Guo Liliang, Hunan Daily)
The photo biennale, entitled the "Great Changes over One Hundred Years -- Changsha from 1921 to 2021", opened that day. It was sponsored by the Changsha Federation of Literary and Art Circles, and undertaken by the Hunan Starry Image New Media Co., Ltd.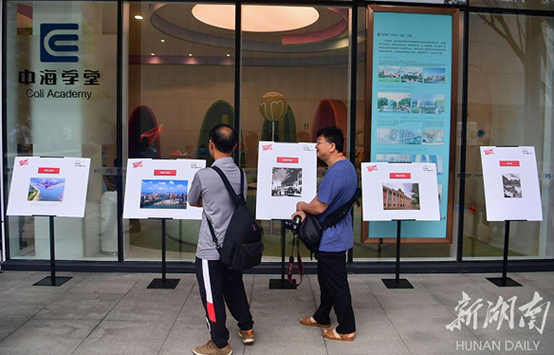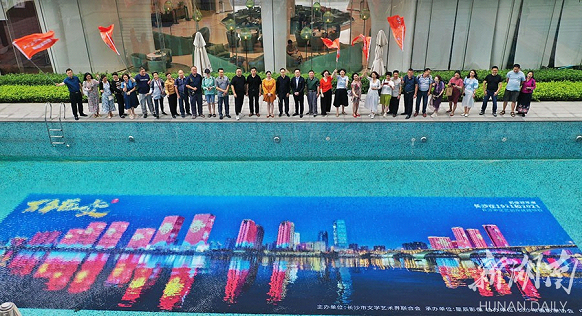 A total of 100 precious photos are on display, showing the great changes of scenic spots and landmarks, featured streets and lanes, and scenes of life in Changsha since 1921. At the exhibition area, there is a 16-meter-long giant picture featuring beautiful Changsha lying quietly at the bottom of a blue pool, attracting numerous visitors. (Photos/Guo Liliang, Hunan Daily)
The exhibition is open to the pubic free of charge, and will run until June 27.
Source: en.changsha.gov.cn