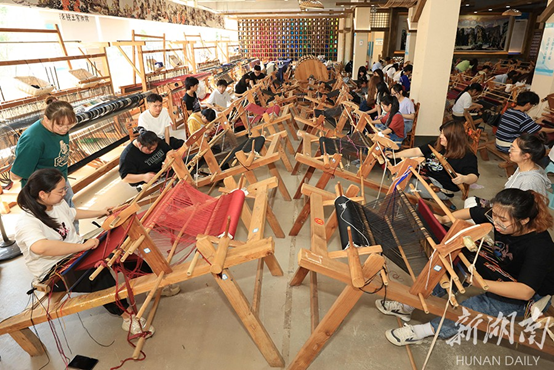 On June 22, students from the Academy of Fine Arts, Jishou University tried their hands at Tujia brocade, an intangible cultural heritage item at Guiyaomei Tujia Brocade Base, Wulingyuan District, Zhangjiajie City.
In recent years, the Wulingyuan government has prepared non-governmental intangible heritage hands-on events for schools. Through on-site learning and experience, students can have better understanding of the charm of intangible cultural heritage. (Photo/Wu Yongbing)
This article is from Hunan Provincial Government www.enghunan.gov.cn.
Translator: Yu Jiangjiang
Chinese source: hunantoday