A mass chorus competition to celebrate the 100th founding anniversary of the Communist Party of China (CPC) was held at the Hunan Concert Hall on June 27, 2021.Fourteen teams from Hunan's 13 cities and 1 prefecture participated. Chansha, Zhuzhou, Changde, and Yongzhou teams were crowned the first prize winners.

The event was hosted by the Hunan Department of Culture and Tourism, and organized by the Hunan Cultural Center and the municipal or prefecture authorities of culture and tourism. It was based on a mass cultural brand "Happy Xiaoxiang (Hunan)", with a theme of "Ode to the Party". The songs extolled CPC's great achievements over the past century, and showcased a better life of the people in the new era.

The competition was livestreamed on the national public cultural cloud platform, the Hunan public cultural and tourism cloud platform, and the Hunan digital cultural center. It received 750,000 views.

More celebrations will be staged soon, including a provincial symphony chorus gala, and online mass chorus shows.
The photo shows Yongzhou chorus team at the mass chorus competition. (Photo/Fu Cong, Long Wenyang)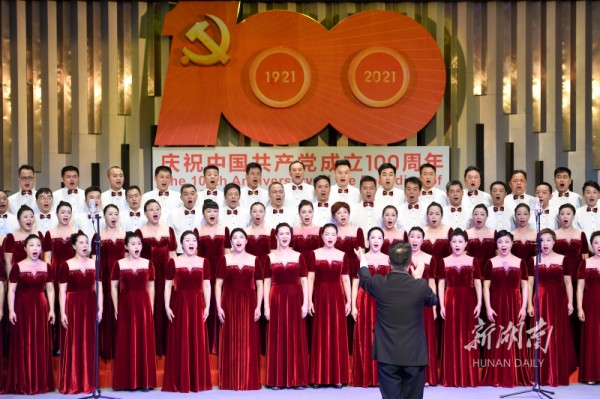 The photo shows Loudi chorus team at the mass chorus competition. (Photo/Fu Cong, Long Wenyang)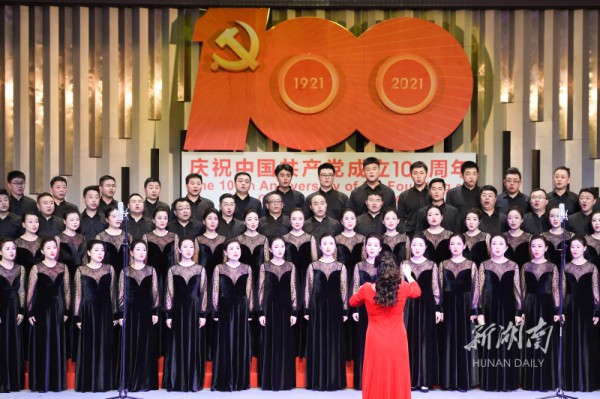 The photo shows Changde chorus team at the mass chorus competition. (Photo/Fu Cong, Long Wenyang)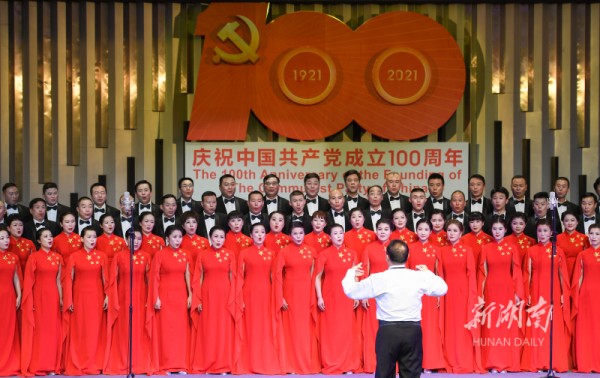 The photo shows Shaoyang chorus team at the mass chorus competition. (Photo/Fu Cong, Long Wenyang)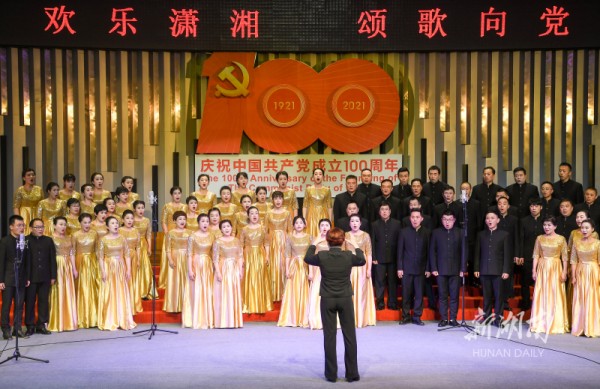 The photo shows Hengyang chorus team at the mass chorus competition. (Photo/Fu Cong, Long Wenyang)

This article is from Hunan Provincial Government www.enghunan.gov.cn.

Translator: Pang Yuehui

Chinese source: hunan.gov.cn

Photo source: hunantoday