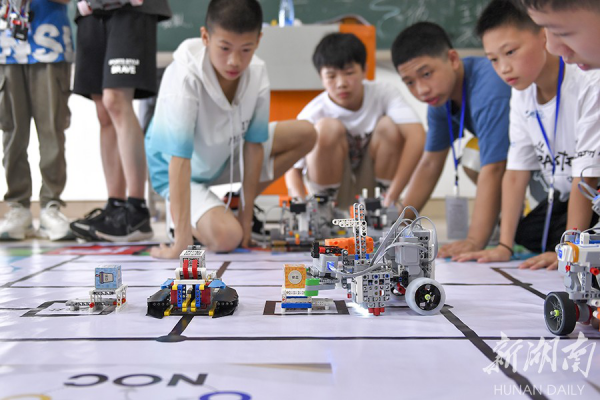 On July 13, young contestants debugged robots during a competition at Wenjun Yongding Middle School, Yongding District, Zhangjiajie City.
The 2021 Hunan Provincial Network Originality Competition (NOC) was held in the city on the same day.
More than 1,450 juveniles from 13 cities and 1 prefecture across Hunan Province joined the competition. They will participate in 27 items including programming, creative design, and robot intelligent competition. (Photo/Xiang Tao)
This article is from Hunan Provincial Government www.enghunan.gov.cn.
Translator: Yu Jiangjiang
Chinese source: hunantoday