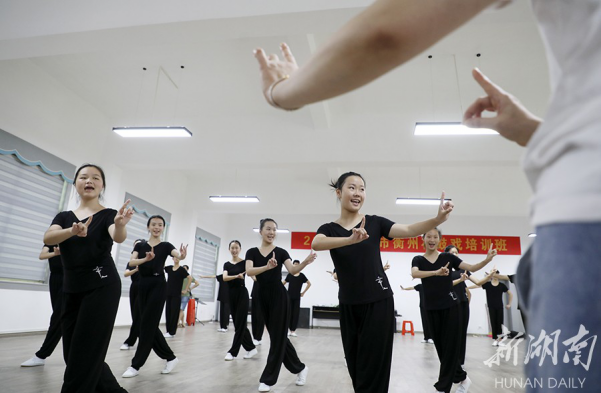 The photos, taken on July 13, show students doing vocal practice at the Flower-drum Opera Protection and Inheritance Center of the Zixing Cultural Center.
During this summer vocation, a 20-day flower-drum opera training is ongoing in Zixing. Forty-five junior high school graduates passed through a preliminary test, and got access to the vocal and physique training. Fifteen of them will be finally selected as reserve force of flower-drum opera. After that they will receive professional opera training at the Hunan Vocational College of Art. (Photo/Li Ke)
This article is from Hunan Provincial Government www.enghunan.gov.cn.
Translator: Pang Yuehui
Chinese source: hunan.gov.cn