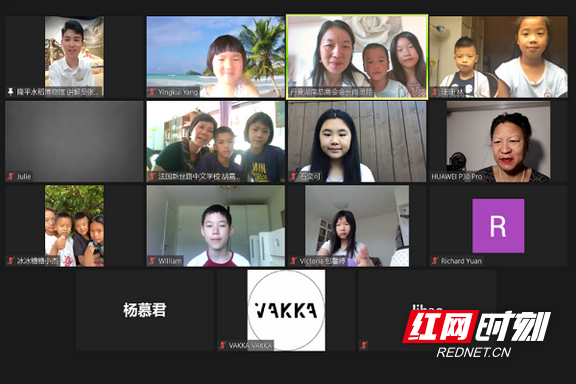 Overseas Chinese teenagers, guests from home and abroad gather in "Cloud".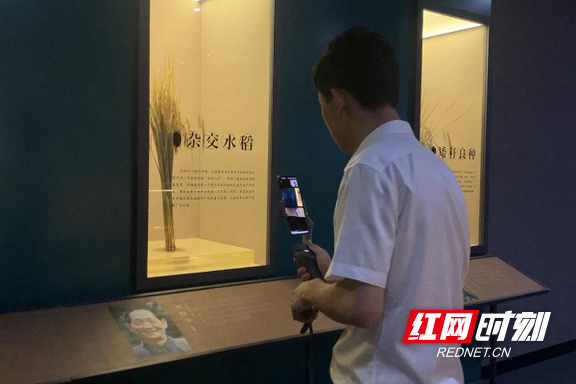 Longping Rice Museum Zhang Jingyi was tour-guiding online.

On July 12, the fifth phase of 2021 "Family China: Telling Your Stories" Hunan Online Summer Camp, sponsored by China Federation of Overseas Chinese, organized by Hunan Federation of Overseas Chinese, co-organized by Hunan General Chamber of Commerce of Denmark and French New Silk Road Chinese School, held a special session in Longping Rice Museum. Through online tour and live broadcast, dozens of overseas Chinese teenagers from Denmark and France spent a wonderful journey of Chinese culture.

During the activity, the campers, under the online tour guide, visited the History Hall of Longping Rice Museum through the touring exhibition and site-broadcast online. They had a detailed understanding of the traditional Chinese farming culture and the long history of rice farming, and felt the wisdom and talent of the ancient working people.In the interactive session, the campers enthusiastically shared their experience of the visit, passed on their knowledge to teachers and students, and further learned the farming culture in the exchange, trying to become the inheritor and disseminator of Chinese culture.

Longping Rice Museum is the first rice museum in China. It has three basic exhibitions, including the Hall of Science Celebrity, Museum and Museum of Science and Technology.In 2020, Longping Rice Museum was awarded as "Overseas Chinese International Cultural Exchange Base".This activity not only let the campers feel the unique charm of Chinese farming culture through the online summer camp, have a deeper understanding of the extensive and profound Chinese culture, but also further enhance the cultural exchanges at home and abroad, promote the spread of Chinese excellent culture, enhance the cultural confidence of the Chinese nation played a positive role.