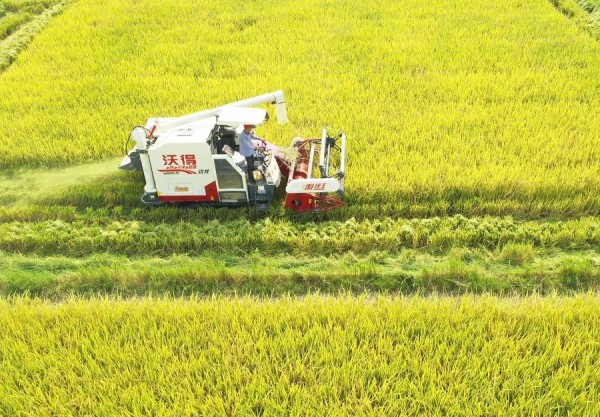 The photo, take on August 7, the day of Li Qiu, shows a farmer driving a harvester to harvest middle-season rice in Yuhuangsi Village, Chengtoushan Town, Lixian County.
Li Qiu is one of Chinese 24 solar terms which means the beginning of autumn. Harvest season starts around that day. (Photo/Bai Yipu)
This article is from Hunan Provincial Government www.enghunan.gov.cn.
Translator: Pang Yuehui
Chinese source: hunan.gov.cn