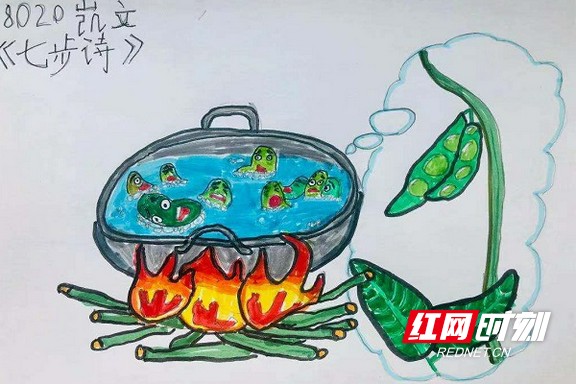 Art works by overseas Chinese teenagers.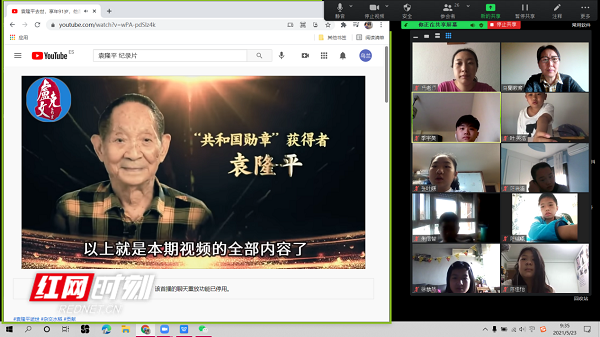 Learn the story of Yuan Longping.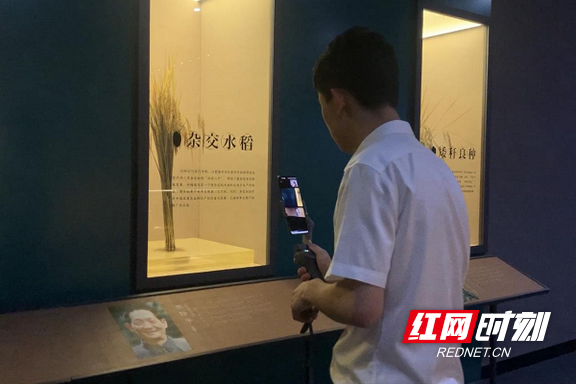 Online guides from Longping Rice Museum.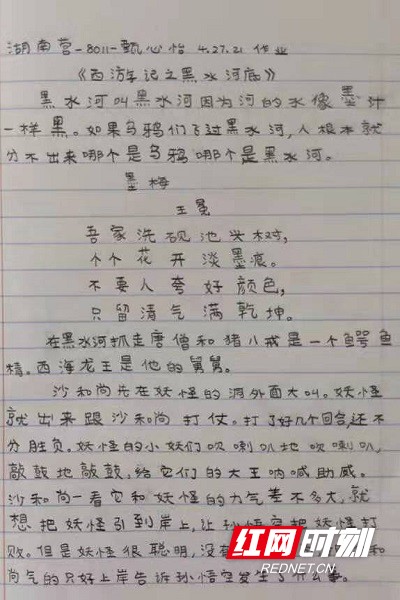 The story of journey to the West in handwriting Chinese characters.

From April to July this year, Hunan Federation of Overseas Chinese organized three Hunan-based online summercamps called "Love China, Telling Stories for You". Hunan Chamber of Commerce in Canada, Heilbrunn Chinese School in Germany, Confucius Culture School in Barcelona, North American Youth Federation, Ulan Language School in Spain, Hunan Chamber of Commerce in Denmark, FM105.9 Chinese Broadcasting network, Huashan Chinese School in the United States and other 8 organizations, Organized "cloud" tours of Hunan for more than 430 Chinese teenagers from the United States, Canada, Spain, Denmark, Germany, France and other six countries. By telling stories and regularly pushing related videos of Overseas Chinese International Cultural Exchange Base and Hunan Overseas Chinese Cultural Exchange Base, Hunan Federation of Overseas Chinese allows Chinese teenagers to experience the fun of learning Chinese and understand the human geography and local customs of Hunan. Participants of online summer camps would bring different interpretations of classic stories to their teachers, friends and family through situational interpretation and sharing of their experiences. In this way, they can broaden their horizons and expand their talents.

Compared with last year, this year's Hunan online summer camp is more creative. On the basis of the continuation of the online operation in 2020, the activity innovates the teaching mode and adopts the form of live broadcasting to teach in real time. The campers visited the History Hall of Longping Rice Museum through the tour exhibition and sit-bo online, and had a close understanding of traditional Chinese farming culture and the long history of rice farming, and felt the wisdom and talent of the ancient working people.

The co-organizers also held activities such as "Interaction between Chinese and American children" and "Lectures on the customs of Hunan and West Hunan", which helped campers have a deeper understanding of the extensive and profound Chinese culture. In the hunan Celebrity class, students found materials, recorded videos and shared works and stories of famous artists from all walks of life such as Yuan Longping, Song Zuying, Tan Dun, Qi Baishi and Shen Congwen.

Provincial federation of youth council overseas members, Xiao Lingyan, the Danish chamber of commerce of hunan's chairman, said the summer camp for overseas Chinese teenagers learn Chinese provides a good opportunity, his daughter and son also took part in all the three phase of the summer camp activities, improve the ability of comprehension and expression in Chinese, to strengthen the understanding of Chinese traditional culture, Improved the initiative of learning Chinese. "This year is my first time to participate in the Chinese online summer camp. This summer camp has created a good learning environment for me. I am making little progress every day." said Liu Zhichen, a member of the third online summer camp.

With Hunan online summer camps, more and more overseas Chinese teenagers were full of curiosity and yearning for China and Hunan, and expect to come back to Hunan to "find their roots" and inherit traditional Chinese culture and Huxiang culture when the "epidemic" is gone.