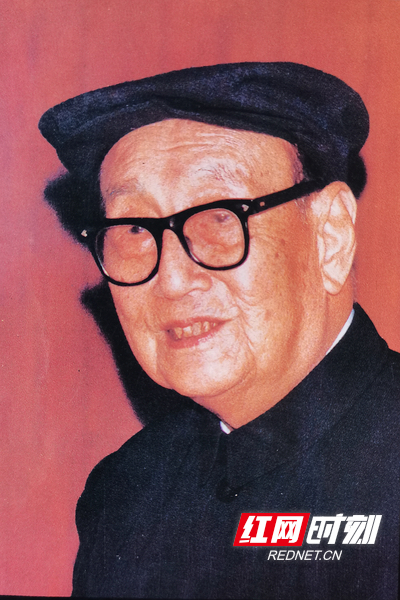 Zhang Guoji.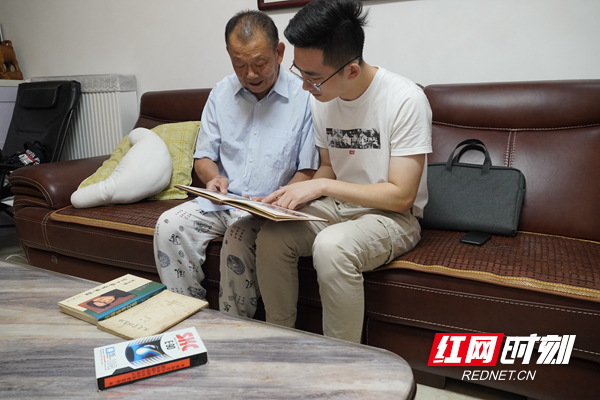 Lei Lasheng told reporters about Zhang Guoji.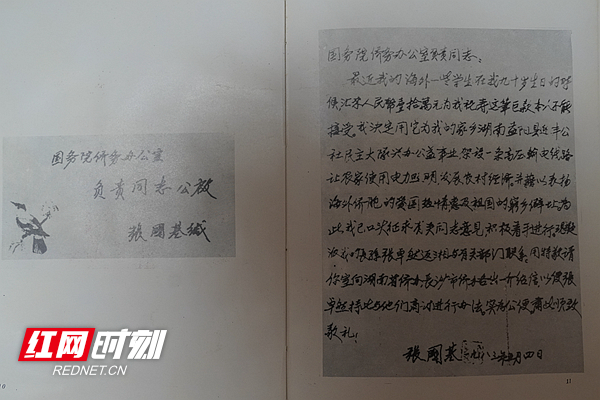 Zhang Guoji gave all the gifts from his students when he was 90 years old to his hometown.

Zhang Guoji is one of the pioneers of overseas Chinese education in Indonesia and southeast Asia. Song Renqiong, praised him as "an unrepentant educator".

In April 1894, Zhang Guoji was born in a farming family Yingfengqiao Township, Yiyang County. He lost his mother and father when he was young, and was raised by his great-grandmother.

Since childhood, Zhang Guoji has been gifted and diligent. In 1915, he was admitted to the First Normal School of Hunan Province with excellent results and became an alumnus of Mao Zedong. Classmating for five years, the friendship between Mao and Zhang got thick, and Zhang slowly embarked on the road of revolution.

When "May 4" movement broke out, Hunan student federation was established, under the careful deployment and command of Mao Zedong, served as vice chairman of the federation, Zhang Guoji was secretly sent to Hengyang, lobbying warlord Wu Peifu, then the chairman of the province, warlord Zhang Jingyao expelled from Hunan. The victory of the struggle deepened his understanding of the future and destiny of the country.

At the end of 1919, Mao Zedong wrote a letter to the Xinmin Institute, proposing to send personnel to the South Ocean islands to understand the situation of southeast Asian countries. When Tu Kaiyu, the principal of Overseas Chinese High School in Singapore, returned to China to recruit teachers, Zhang Guoji applied for the job and was hired. While teaching in Singapore, he often read Chinese newspapers and kept a close eye on the domestic situation. Mao Zedong wrote to him many times to encourage him to stand at the forefront of the time and serve the country.

In 1921, Zhang Guoji returned to China. Mao Zedong wrote to invite him to Changsha for an interview and invited him to inspect and give lectures for more than ten days.

At the end of 1926, Zhang Guoji returned to China again. Recommended by Mao Zedong, he was immediately sent to Wuhan Central Peasant Movement Institute as the director of education. In April, he joined the Communist Party of China at the invitation of Mao Zedong and Zhou Yili. Soon Chiang Kai-shek launched a counterrevolutionary coup d 'etat and the institute was forced to shut down. Then, in July, Wang Ching-wei also set off a wave of anti-communist, the country was a white terror. In the critical moment, Zhang Guoji under Mao Zedong's instruction, in that month with Xu Teli, Fang Weixia and other comrades moved to Jiangxi to participate in the "August one" Nanchang uprising, the national revolutionary army independence of the first division major General division commander.

The 1920s of the last century was a time when Chinese society was surging and changing. Considering Zhang Guoji's special situation, the Party organization decided to continue sending him to the cause of overseas Chinese education from the perspective of promoting overseas Chinese support for the revolution. At the end of 1928, he took another cruise to Singapore.

In 1939, Zhang Guoji and several colleagues founded Zhonghua Middle School in Indonesia. With the name of "China", the school aims to spread the excellent Chinese Confucian culture and "cultivate people by virtue".

As a teacher in Zhonghua Middle School for more than 20 years, Zhang Guoji has made every effort to cultivate a large number of young overseas Chinese who have mastered scientific and cultural knowledge. For example, Qiu Hegeng, an overseas Chinese student, had difficulty in going to school, so Zhang Guoji took him to live at home. He paid all the tuition, food, clothing and other living expenses. After graduating from Zhonghua Middle School in 1950, Qiu returned to China for further study and became a famous physician.

During the Anti-Japanese War, Zhang Guoji also mobilized and led overseas Chinese students to collect a huge amount of donations from patriotic overseas Chinese.

Because of his devotion to education and the integration of knowledge and practice, he has won the trust of the overseas Chinese community, and the school has become one of the most prestigious overseas Chinese schools in Indonesia. In 1952, Wu Xueqian led a Chinese youth delegation to visit the school and commented: "Central China is the pride of the Overseas Chinese and a pearl of Nanyang."

In September 1958, Zhang Guoji returned to China and still served as the principal of Beijing Overseas Chinese Cram School. At that time, Zhang Guoji was over 60 years old, but his revolutionary spirit was not reduced, and he continued to undertake the education work of returned overseas Chinese students. During his tenure, Zhang raised more than 3,000 Chinese children. According to Lei, a grandson of Zhang Guoji, Zhang was a man who loved his students more than his own children. He often told his grandchildren, "I have only one son, but I have many students. My students are even closer to me than my son." Zhang Guoji has been engaged in education for more than 60 years. He has taught more than 10,000 students, of whom more than 7,000 are overseas, covering the five continents of the world. He has cultivated a large number of talented people with consciousness and ability for the motherland and overseas Chinese, and has made positive contributions to world peace and development.

Zhang Guoji was a member of the older generation of Communist Party members who joined the Party in the midst of a blood scandal and has been in the Party for more than 60 years. Whether in good times or bad, he has always maintained the fine traditions of the Party. He is hard working and simple, easy-going, strict with himself, spare no effort to devote himself to the revolution, serve the people wholeheartedly, and do his best to contribute to social causes.

In 1984, Zhang Guoji was elected chairman of the All-China Federation of Overseas Chinese, which was required to have a secretary, a waiter and a special car. At that time, Zhang guoji said, "Now I am in good health and I can take care of myself. I don't need my secretary to do my work for me. I just need to pick up my car when I go to a meeting. The state needs more money, so save as much as it can, and the money of the state and the people should never be wasted. How can I be in peace if I let three or four people serve me alone?" As a result, he refused the secretary, the attendant, the car, the big suite he was given.

Honesty was zhang Guoji's life creed. After 1974, Zhang served successively as deputy director and director of The Beijing Institute of Literature and History. After the federation was restored in 1978, he was elected vice Chairman and honorary Chairman of Beijing Federation of Overseas Chinese, as well as chairman and honorary Chairman of All-China Federation of Overseas Chinese. Although he held an important position for a long time, he never sought any personal gain.

More than once, Zhang Guoji said to his sons and grandchildren, "You have the ability to start a business without my money. If you don't have the skills, it's no use giving money. So you are on your own. I have nothing left for you."

In April 1984, Zhang Guoji's 90th birthday, his overseas students sent 100,000 yuan of life money, Zhang Guoji gave all the money to the people in his hometown, so that more than 500 villagers in The Democratic village of Yingfeng Township, Yiyang County, every family on the electric light, the village also set up several processing plants.

One hundred thousand yuan cash electricity did not run out, the local cadres see Zhang Guoji children and grandchildren of the old housing, want to take out ten thousand yuan to repair, Zhang Guoji resolutely did not agree. He used the remaining money to set up the "Zhang Guoji Culture and Education Fund", which was used to reward overseas Chinese students returning to study in China and outstanding teachers and students in Yiyang, his hometown.

Lei Lasheng clearly remembered that Zhang Guoji had said to them, "My legacy would only be these nine teeth. After my death, each of you will take one as a memorial."

In 2001, with the support of overseas Chinese Association of China, Yiyang Overseas Chinese Association established Yiyang Guoji Experimental School named after Zhang Guoji in Yingfengqiao Town, Ziyang District, Yiyang, in cooperation with Yang Guliang, a private businessman in Yiyang, with the "Zhang Guoji Culture and Education Fund", which provided wings for the students to take off their dreams.