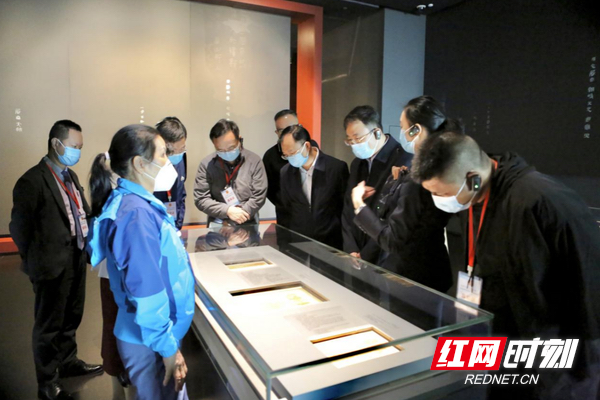 "Pursuing a Dream of China -- Happy Hunan" 2021 overseas Chinese media tour in Hunan officially launched in Changsha.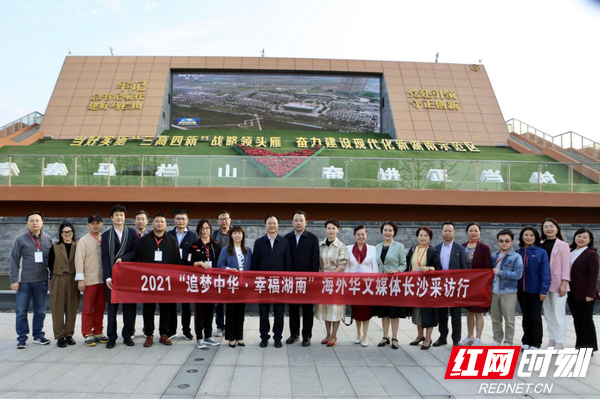 "Pursuing Chinese Dream" hosted by Hunan for the first time.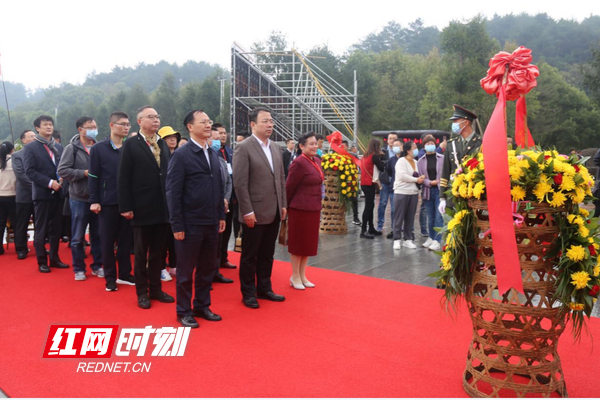 Overseas Chinese media visited Shaoshan, Xiangtan, and presented flowers to the statue of Mao Zedong.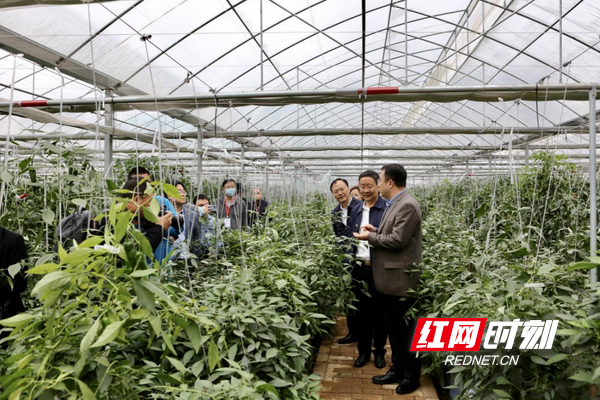 Visited Xiangjiacun Agricultural Science and Technology Demonstration Park.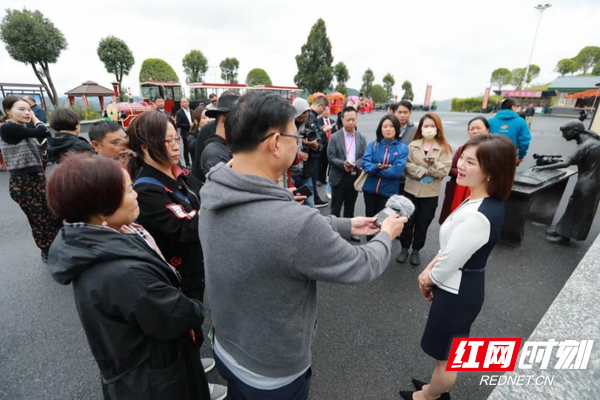 Deepen understanding of Hunan to tell stories well.

During October 12 and 16, "Pursuing a dream-- happy Hunan" 2021 overseas Chinese media interview tour launched in Changsha, Hunan. More than 20 journalists, from the United States, France, Russia and Argentina and other countries of the 15 overseas chinese-language media stepped into Hunan and its culture to brief its story to the world.

During the 5-day and 4-night journey, they measured the landscape with their feet and felt the warmth of Hunan. The reporters called it "geili" and "satisfying".All of them expressed that they would promote Hunan to the world and show the profound culture of Hunan and the charm of Hunan.

The "Pursuing a Dream of China" campaign is one of the brand activities launched by THE Federation of Overseas Chinese People. It aims to tell China's story well, spread China's voice well, widely publicize China's propositions, Chinese wisdom and Chinese solutions, and present a true, three-dimensional and comprehensive China to the world.

Guided by All-China Federation of Overseas Chinese and hosted by the Hunan Federation of Overseas Chinese, the activity, with the theme of "Pursuing a Dream of China--Happy Hunan", the media tour covered field interviews in Changsha, Zhuzhou, Xiangtan and Shaoyang to understand the development achievements of Hunan economy, science and technology, culture and other aspects, and show Hunan to the world in an all-round way.

On September 21, 2020, the State Council issued the "China (Hunan) free trade area overall plan, March 30, 2021, the central committee of the communist party of China, the review on the new age guidelines" to promote the development of high quality in central China, cause the extensive concern of the international community, Hunan was gradually becoming China's opening to new heights.

Focusing on the new development concept and the strategy of "three high and four new", Hunan put forward 20 key tasks and a number of innovative measures, demonstrating its new responsibility in promoting the rise of the central region.

Huang Fang, party secretary of Hunan FOC, in remarks at the meeting, hoped that the media group through the activity, gain feelings of hunan's cultural background, social economic development and people's happiness life, multidimensional propaganda in Hunan, let more objective real understanding of the Hunan overseas readers and foreign friends, to participate in the development of Hunan, share the development of Hunan.

At Malanshan Video Cultural And Creative Industrial Park, the journalists watched old movie clips restored with 4K technology, and a 24-hour radio program produced in five minutes.From time to time, everyone stopped to take out mobile phones or cameras to record the cutting-edge technology of the cultural industry, and through watching videos and immersive experience, they fully understood the loud cultural name card of "TV Hunan Army", which was deeply encouraged.

"It was the first time I came to Shaoshan, the hometown of a great man, and I was overwhelmed with pride."Yang Zhihong, deputy editor-in-chief of Dubai News, told reporters that "it was a worthwhile trip".On October 14, the gtour group came to Shaoshan, Xiangtan. They walked along the road to pay respects and stood in front of the statue of Mao Zedong and presented a flower basket.Then a group of people went to comrade Mao Zedong memorial hall and other places, in front of a series of historical photos and precious historical materials, feel the glorious achievements of a great generation.

China's first aeroengine, China's first air-to-air missile, China's first electric locomotive, China's first self-developed "intelligent rail Express" system...In Zhuzhou · China Power Valley, 294 firsts in the history of Chinese industry occuered there.On The 13th, the journalists came to Zhuzhou to witness the charm of intelligent manufacturing in Hunan.

"Zhuzhou is in the forefront of rail transit, general aviation, new energy vehicles and other aspects, I should play my own strength to promote Zhuzhou, hoping to help Zhuzhou seek more development opportunities and partners.""Zhuzhou is a green, civilized and vibrant city, and I am deeply impressed by China Power Valley, which I find particularly attractive."The reporters were shocked by "Zhuzhou Intelligent manufacturing" again and again during the visit. They praised it and said that China Power Valley has "quality" and "wisdom", which is worth increasing publicity.

On the morning of 15th, the delegation entered Xiangjia Village, a demonstration village for poverty alleviation.

Xiangjia village used to be a village of extreme poverty, where traffic was blocked, mountains and little farmland, barren land, nine years of drought.In 2014, Xiang Changjiang, chairman of Hunan Huaxing industrial development co., LTD., recalled by "thousands of companies to help thousands of villages", went back to the village as a village officer, through infrastructure, to develop the industry, the financial support and employment support, education support, XiangJia Village realize the whole village out of poverty by the end of 2016, 2020 and was named the national aaa level scenic spot.

The reporters interviewed representatives in charge of Xiangjia Village and villagers who have benefited from its poverty alleviation efforts, and listened to their stories about their participation in poverty alleviation and rural revitalization."Xiangjia village's beautiful natural scenery and brand-new rural style make people linger on and forget to go back. The agricultural and sideline products produced and sold by themselves are of high quality and high yield. Every villager we met during the interview was filled with happy and satisfied smiles."Zhang Wei, editor-in-chief of World Headlines, spoke highly of his impression of Xiangjiacun.

After a few days of study and investigation, the journalists group gained a lot and benefited a lot.They all expressed that they would transform what they saw, heard and thought in the study and inspection activities, give full play to their own advantages, and promote Hunan to the world, so that more overseas Chinese and foreign friends can know hunan, fall in love with Hunan, and come to Hunan.

Niu Huawei, founder of RCN, said that RCN would lead the establishment of a Russia-China Media Association in Russia to build a media platform to report the real China and tell Chinese stories in a wider scope.At the same time, more professors and student representatives from the Department of Journalism of Moscow University are arranged to come to China every summer to exchange and study in Hunan, so that more people in Russia can see the red, beautiful and happy Hunan.