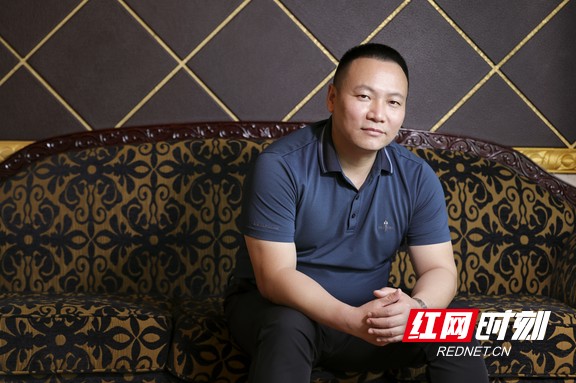 Tan Yongzheng, chairman of Yitan International Group.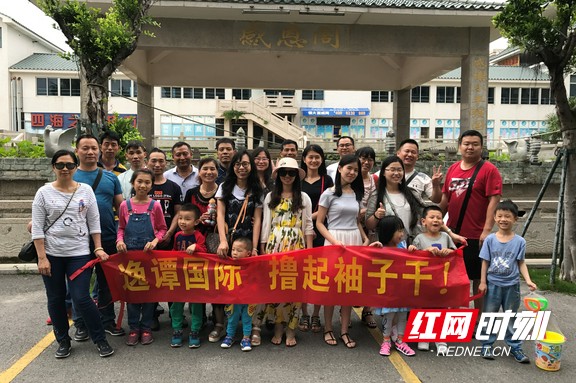 Ytan International Group exports more than $150 million worth of products to Africa every year.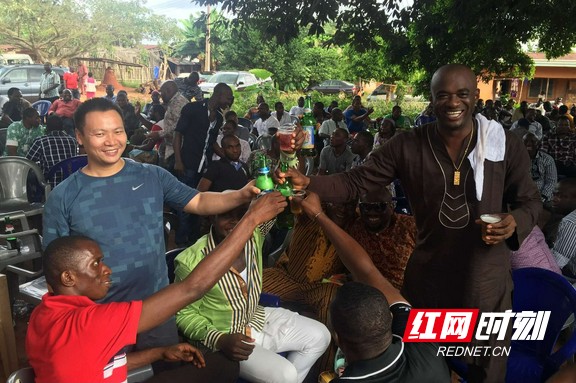 Tan Yongzheng in Africa.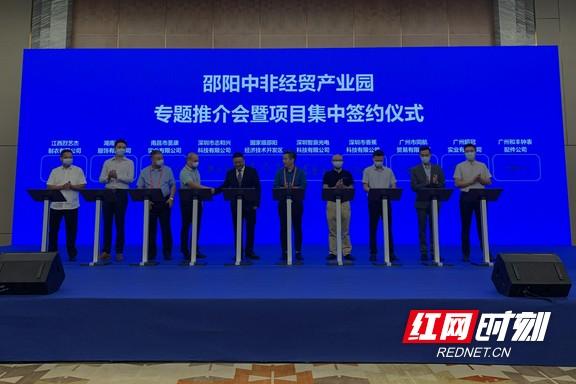 Ytan International Group signed exclusive agent agreement with Sanhe Intelligence in Cote d 'Ivoire.

At the second China-Africa Economic and Trade Expo, hunan (Shaoyang) China-Africa Economic and trade Industrial Park held a centralized signing ceremony.

Twenty years ago, he escaped his comfort zone to dig for the African continent.A circle was drawn around 32 African countries, with Nigeria as the center.Since 2014, yitan International Group, which he founded, has exported more than $150 million worth of African products annually, becoming one of the largest exporters of Chinese knitwear industry in Africa.

On September 27th, as the host, he invited the enterprises attending the second China-africa Economic and Trade Expo to settle in Hunan (Shaoyang) China-Africa Economic and trade Industrial Park project. He invested 1.5 billion yuan in this project, covering an area of about 410 mu.It aims to build five centers, namely, the production demonstration Center for Trade with Africa, the Exhibition center for Trade and sales of China-africa goods, the cross-border e-commerce center, the comprehensive service center for trade with Africa, and the bonded warehousing and logistics center, with an estimated annual output value of 5 billion yuan after it is put into operation.On the same day, nine enterprises signed contracts, expecting a promising future in China-Africa economic and trade cooperation.

In 1999, Tan Yongzheng graduated from university, admitted to the civil service, working in Guangzhou, that year he was 23 years old.Being young, enthusiastic and able to speak English, he made many friends from Africa. In the process of dealing with African merchants, Tan Yongzheng's business sense was inspired.An idea came to mind: Africa.

Tan Yongzheng is a go-getter. He quit his job and went to Nigeria in 2003.I chose to go to this country based on the communication with African friends around me, and learned that it is the largest wholesale market in West Africa.

In this way, Tan Yongzheng alone came to life unfamiliar Nigeria Africa.With the advantage of language and the measurement of various lands, he quickly opened the market and established a firm foothold."I was a relatively early Chinese in the industry, and I went from market to market."Back to the early days of entrepreneurship, Tan Yongzheng said, he summed up his hard work, "Chinese entrepreneurs to Start a business in Africa, if not afraid of hardship, not afraid of fatigue, not afraid of loneliness, will achieve great success, the probability of success is quite large."

Since the establishment of the first company in 2003, the speed of branches is almost one a year. In 2009, the company began to develop towards the integration of industry and trade in China, from clothing to bag factory to logistics company to industry and trade company. Tan Yongzheng tries to build a whole ecological chain of factory -- trade -- logistics -- freight overseas warehouse.

"If I really have any advantages, language ability is the bottom layer, understanding of Chinese and African markets is the framework, and tacit cooperation with all suppliers is the most practical experience. As the Chinese capital market says, once a moat is built, it is not easy for others to break into it."Tan Yongzheng said.In his view, business will change according to time, what the market needs, what kind of resources to master to match.In today's business environment, no one has time to think. If you think about something, you have to execute it immediately, so that you have a chance.

In 2012, with the improvement of Internet technology and information technology, more and more Africans began to enter China to seek business opportunities, which means that non-enterprises may lose their advantages in price competition.Tan quickly adjusted his strategy and set up a China-Africa logistics company and a trading company. This means that in addition to its own trade with Africa, it also provides services for African businessmen who come to China to develop.

With good faith, Tan Yongzheng soon had stable customers.

In addition to the growing clothing and luggage business, diversification is Tan Yongzheng's understanding of China-africa trade.At present, With innovation and technology as the vanguard, service as the backing, quality as the name brand, Chinese construction machinery enterprises are growing stronger and bigger in the African market.Tan Yongzheng thought of entering the construction machinery industry. On September 27, 2021, Fucai International, a subsidiary of Yitan International Group, signed an exclusive agent agreement with Sanhe Intelligent in Cote d 'Ivoire.

On the morning of December 23, 2020, the 5th Global Shao Businessmen Conference opened in Shaoyang city. More than 350 merchants and enterpreneurs representatives from all over the world gathered together to discuss friendship, mission and seek common future development.It was at this conference that Tan Yongzheng decided to invest in the construction of Hunan (Shaoyang) China-africa economic and trade Industrial Park.

Shaoyang has a unique advantage in economic and trade cooperation with Africa, and its cooperation with Africa is increasingly close.According to preliminary statistics, shaoyang people in More than 10 countries and regions such as South Africa, Nigeria, Kenya, Uganda, Algeria, Egypt and more than 50,000 people.In 2020, China's total import and export to Africa reached 698.2763 million US dollars, up 45.3% year on year. Hair products, bags, lighters and other products were exported to more than 20 countries and regions including South Africa, Nigeria and Zimbabwe.More than 30 enterprises have invested in Africa, with a total investment of about 180 million US dollars and annual sales of about 2 billion US dollars.

Under the care and support of Hunan Provincial Committee of the CPC, provincial government and provincial Department of Commerce, attracting investment from Shaoyang Municipal Party Committee and municipal Government, Yitan International Group is a key project conforming to china-africa economic and trade development and investment construction.The industrial park is located at the intersection of Century Avenue and Shaoyang Avenue in Shaoyang Economic Development Zone, covering an area of about 410 mu, with a total construction area of about 500,000 square meters. It is expected to introduce more than 200 production enterprises with African characteristics and supporting enterprises after the completion of the project.The project has started construction in June this year, and is expected to be completed and put into operation in the first phase in 2023. After the project is put into operation, the annual output value is expected to reach 5 billion yuan, and the annual tax payment is about 100 million yuan.

"Africa is a blue ocean of commerce, and there is much to be achieved in China-Africa economic and trade cooperation.I hope we can move forward together, share the new opportunities of development with Africa and seek a new chapter of China-Africa cooperation."Tan yongzheng said that he will make good use of the china-africa economic and trade platform, share experience and experience over the years, and help more enterprises to make more accurate and long-term progress in China-Africa economic and trade cooperation.

Tan Yongzheng, as a special research specialist of Hunan China-africa Economic and Trade Cooperation Research Association, has just received a new task, that is, to build overseas storehouse brand, strengthen third-party risk control, and this, once practiced, will help Hunan enterprises to go out better.