China on Wednesday released a white paper on the country's policies and measures for responding to climate change. China has set a goal of peaking carbon dioxide emissions by 2030 and achieving carbon neutrality by 2060.

Climate change is a challenge for all of humanity. China attaches great importance to its response to climate change. As the largest developing country in the world, China has adopted a number of policies, measures and actions to tackle climate change and take part in global climate governance, despite the difficulties this creates for its own economic and social development. These efforts have achieved positive results.
According to the white paper,in order to meet its targets in response to climate change, China has risen to these challenges and formulated and implemented a variety of strategies, regulations, policies, standards and actions, accelerating work on "1+N" policies for peaking carbon emissions and achieving carbon neutrality. ("1" stands for the top-level design guidance and "N" refers to policies and measures for various industries and sectors.)

China will firmly stay committed to a green and low-carbon path to development, make coordinated efforts to reduce pollution and carbon emissions and actively explore new, low-carbon models of development.

The synergy between economic development and pollution and carbon reduction has become prominent, and green has become a bright undertone for high-quality economic development. With sustained and sound economic and social development, carbon emission intensity has dropped significantly. Significant progress has been made in the revolution in energy production and consumption. Non-fossil energy has grown rapidly, energy intensity has dropped significantly, and the shift of energy consumption mix to clean and low-carbon has accelerated. China will continue to promote green and low-carbon industrial development.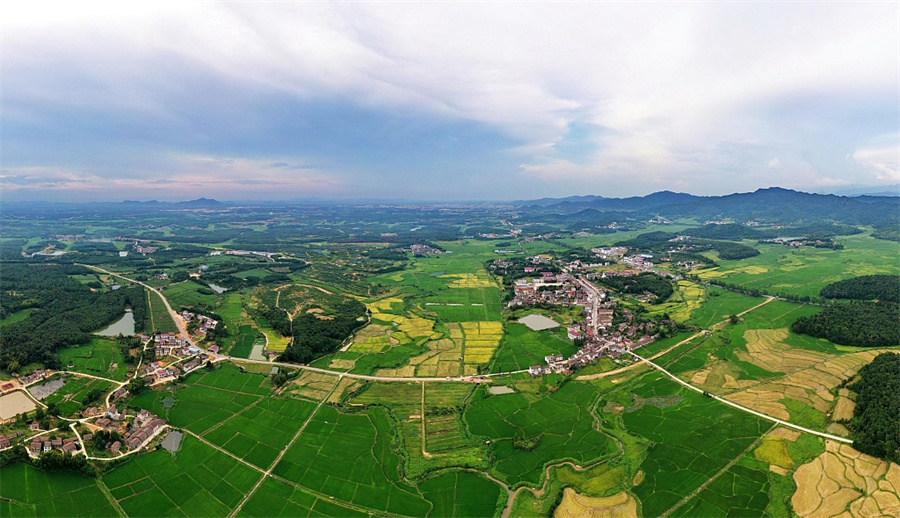 The white paper states that climate change is a cause shared by all of humanity. Faced with unprecedented challenges in global climate governance, the international community needs to respond with unprecedented ambition and action. We need to act with a sense of responsibility and unity, take proactive measures, and work together to pursue harmony between humanity and nature.

China will work to achieve the full, balanced, effective and sustained implementation of the United Nations Framework Convention on Climate Change and the Paris Agreement to fulfill its Nationally Determined Contribution goals, to control greenhouse gas emissions and to increase its ability to adapt to climate change. It will redouble its efforts to promote a global community of a shared future, and make a greater contribution to a better home planet for all humanity.

Titled "White Paper on Responding to Climate Change: China's Policies and Actions," the document was released by the State Council Information Office.