On October 29th, one-stop service center of Hunan Pilot Free Trade Port Zone for foreigners working in China was in service. This centre is the first one in China that realized one-stop service of affairs related with customs, copyrights and public security for foreigners.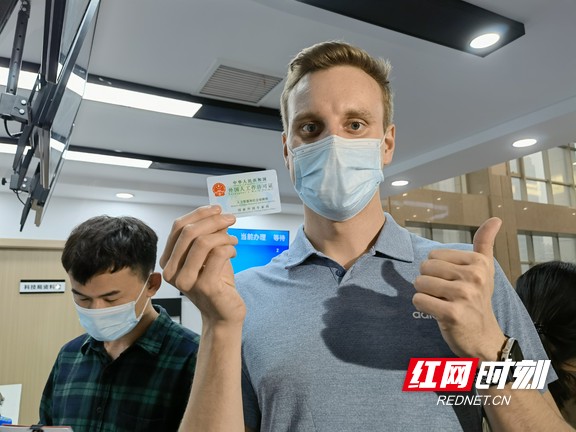 IIlya from Russia is displaying his work permit.

In a addition, foreigners can also apply residence permit and certificate of health examination for international traveller in here. On that morning, IIya from Russia had obtained the first work permit through this center. Currently, he is a English teacher in Changsha. He said, this time applying permit is very convenient, and he did not wait too long.

Before one-stop service center was established, foreigner had to go to science and technology bureau of Changsha, police station of Changsha, the international travel health care center, and population and entry-exit reception hall of Changsha each separately. This application involved six different processes and took about thirty business days to complete.

When foreigners apply these permits in this newly established center, they can book appointments online. They only need to go to one place to turn in all application materials, and it only takes ten business in total.

In the past one year, Hunan Pilot Free Trade Port Zone has progressed based on the national policy. Foreign talents are essential human resources for developing this zone. The establishment of one-stop service center provides great convenience for foreigners.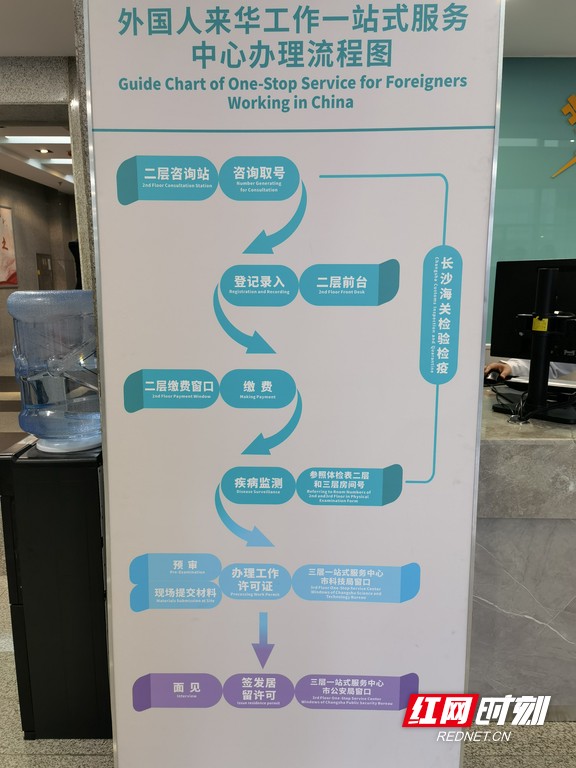 This guide chart sets in the service center.

Author: Yang Bin, Liu Zhixiong, Zhou Jun

Translator: Ruan Zifeng