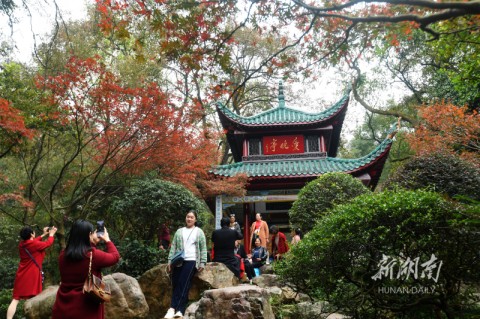 Photos by Tian Chao, Hunan Daily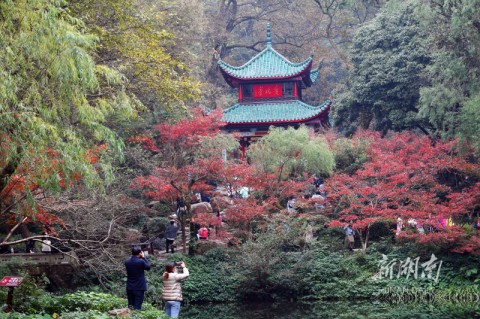 The photos, taken on November 16, show the scenery of red maple leaves near the Aiwan Pavilion at the Yuelu Mountain Scenic Area, Changsha. Photos by Tian Chao, Hunan Daily

The 15th China (Changsha) Yuelu Mountain Maple Leaf Festival opened on November 16th. A story-telling session themed "tracing the footprints of great men and visiting the red or revolutionary mountain" was held simultaneously.

As a celebration of the 100th anniversary of the founding of the Communist Party of China (CPC), this year's maple leaf festival will include a series of innovative activities, aiming to enable visitors from home and abroad to tell good red stories, and lead people to feel the charm of maple leaves on Yuelu Mountain and the red traditions behind these stories.