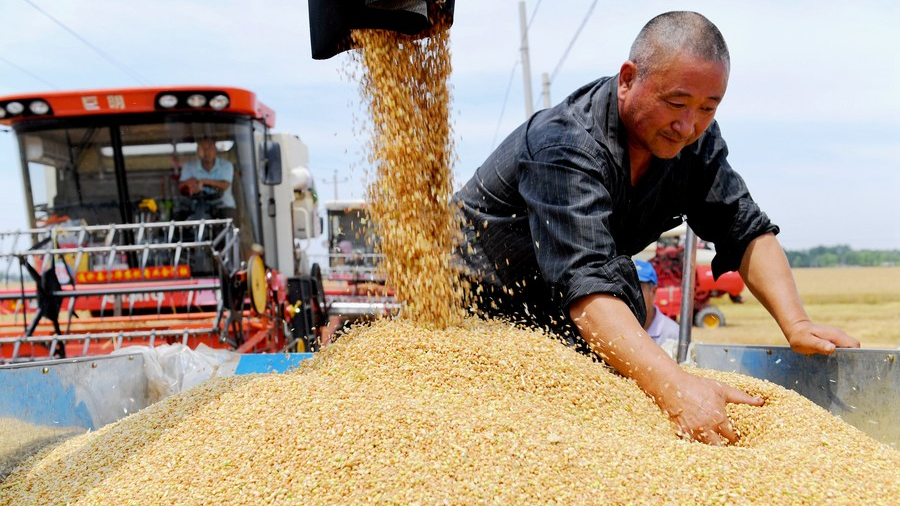 A farmer harvests wheat in the fields of Qianzhuanmen Village, Fucheng County, Hengshui City, north China's Hebei Province, June 13, 2021.


Photo by Xinhua

China's grain output grew by 2 percent to a record high of 682.85 million tonnes this year, data released by the National Bureau of Statistics (NBS) on Monday shows.

The country's grain production has exceeded 650 million tonnes for seven consecutive years, according to the NBS.

The planting area increased 0.7 percent to 117 million hectares, said Wang Minghua, deputy director of the bureau's rural affairs department, adding the land for wheat and corn expanded but that for beans reduced.

The total output of soybeans decreased by 16.4 percent this year to 16.4 million tonnes, said Wang, since farmers are more willing to plant corn thanks to its jumping price.

Severely hit by the heavy rainfall in this summer, central China's Henan Province saw its output of crops down 2.8 million tonnes in 2021, according to the NBS.