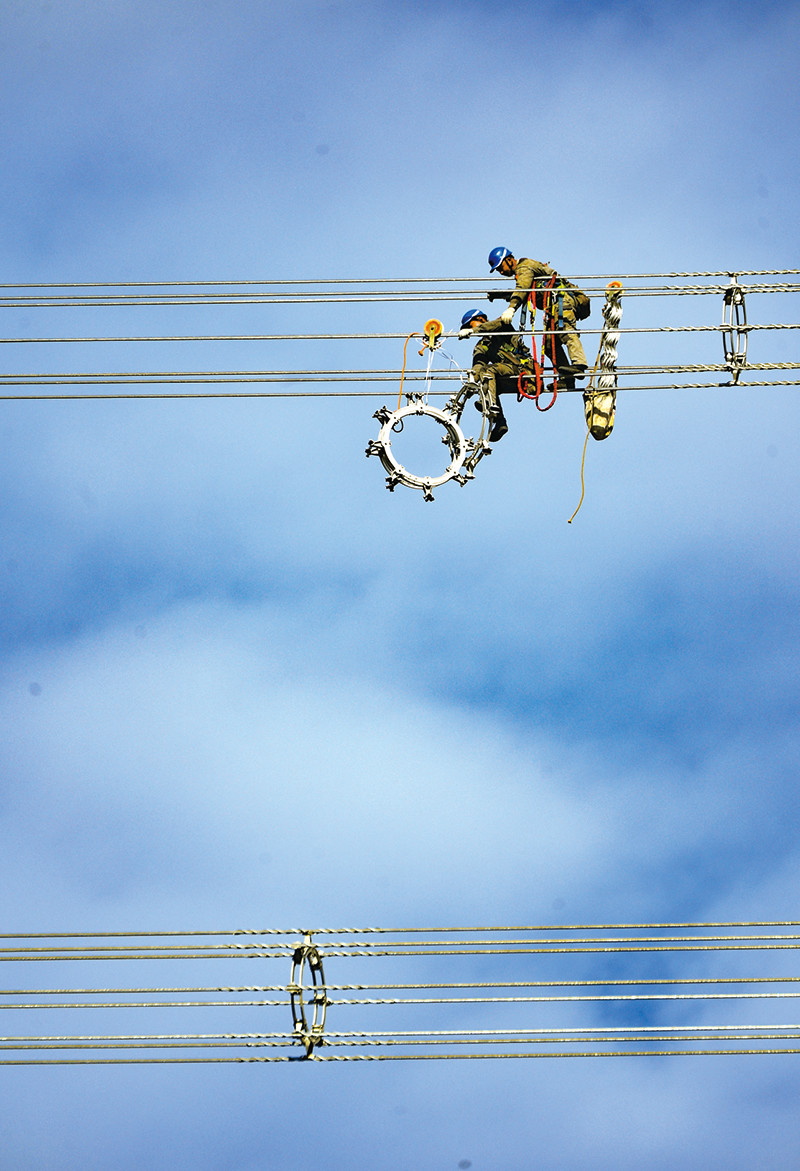 On December 7, workers are at the construction site of the Nanchang-Changsha 1,000 kV UHV AC transmission project in Zhangfang Village, Zhangfang Town, Liuyang City. The project is a supplementary of the±800 kV Yazhong-Jiangxi UHV DC project and part of the UHV AC ring network in Central China. It will help increase Hunan Electric Power Co., Ltd.'s power supply capacity to 4 million kilowatts from 2 million. It will be put into operation by the end of the year.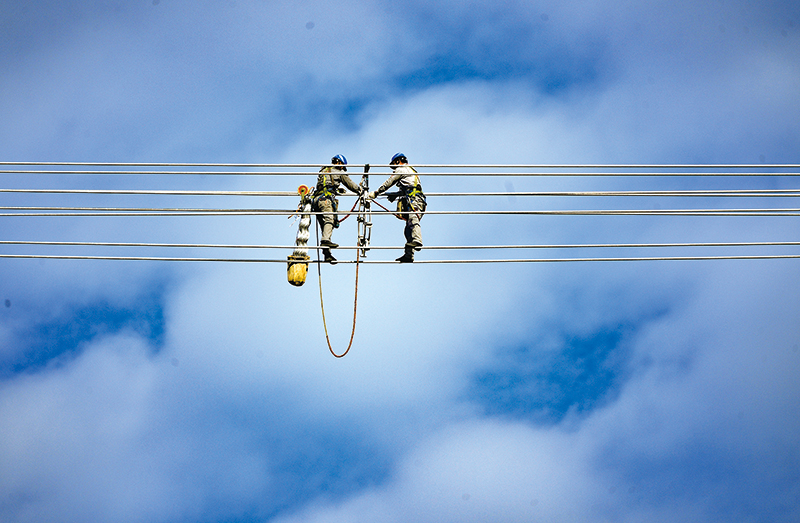 Properly equipped Yang Pan, a 32 years old electrician, walked on wires that is 60 meters above the ground and and installed spacers with his colleagues. As the day came to end, installations of the Nanchang-Changsha 1,000 kV UHV AC transmission project were completed.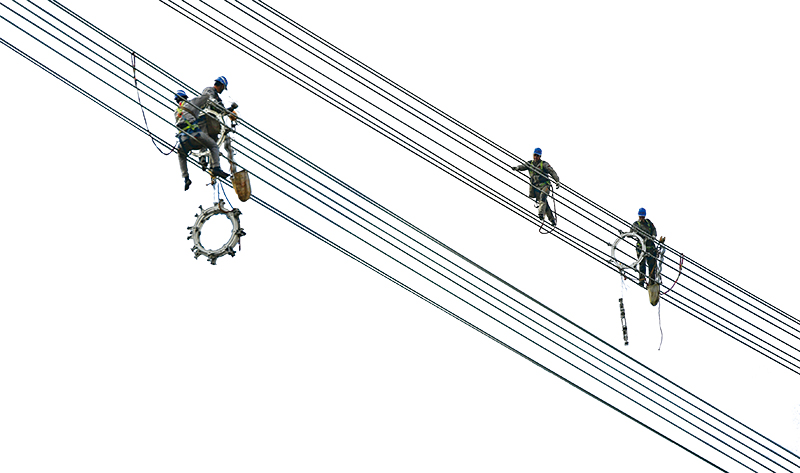 Major Snow, the 21st solar term on the traditional Chinese calendar, falls on December 7 this year. It had added a sense of festivity to this completion.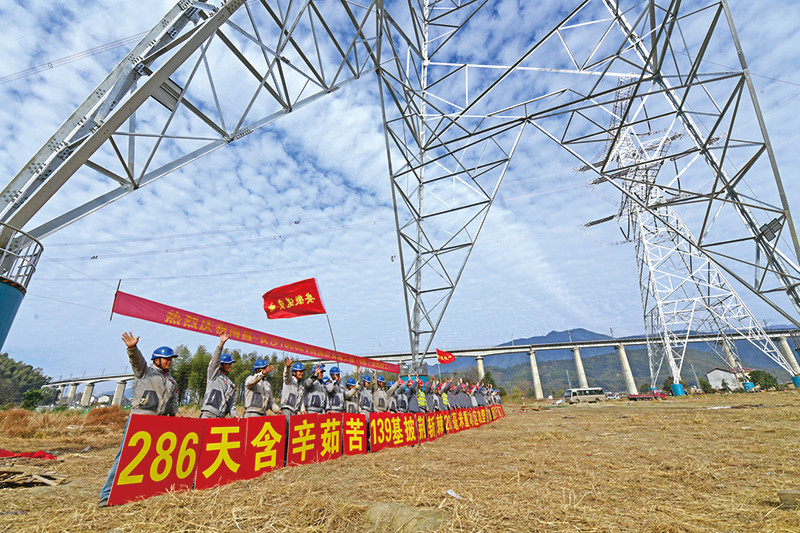 "The opening ceremony was held here, and when this project is now completed, we want to take a photo together at the place we started", Huang Taobao told us. Hailing that "We had accomplished it", electricians and managers took a photo together below this transmission tower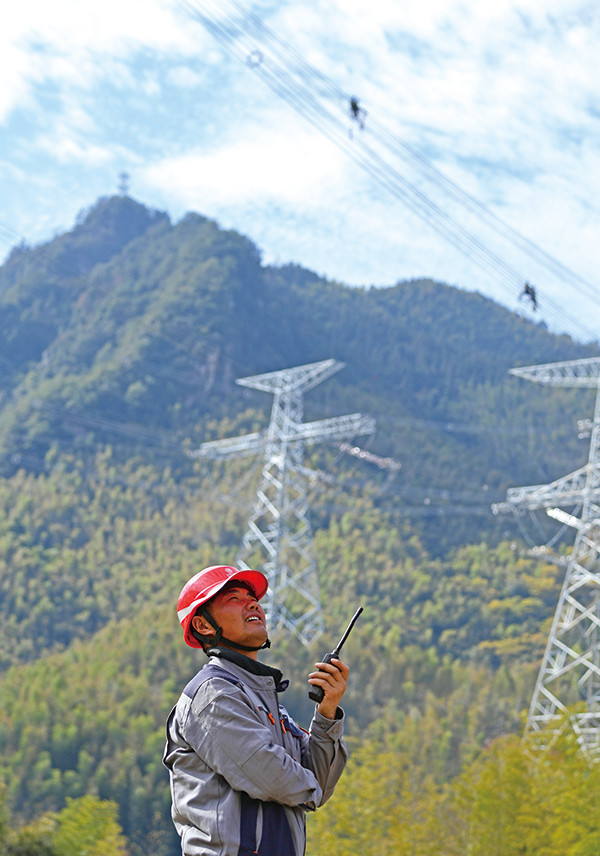 "In the installing period that is less than nine months, we had accomplished this construction with quality. All electricians choose to give up weekends and holidays, and completely devote themselves to this project." Huang told us. Most of workers come from Anhui province and Sichuan province, and they have been away from home almost a year.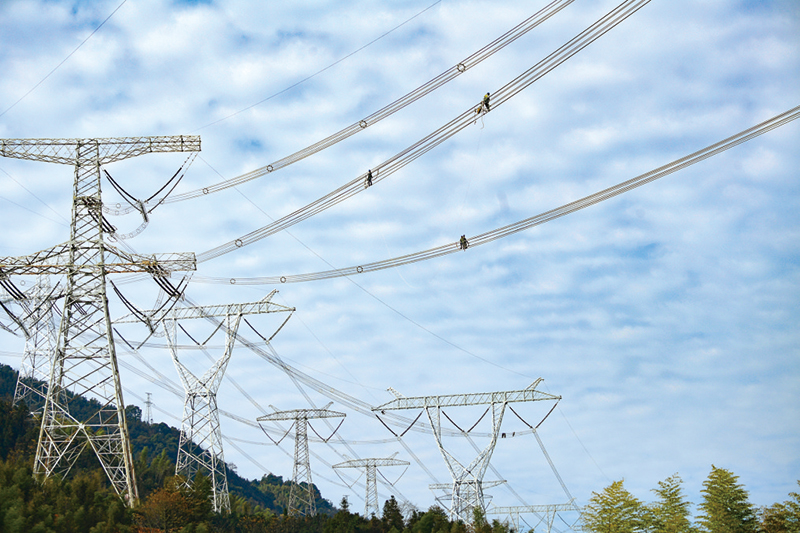 "This project is one of the most difficult projects that I had participated." Zhou Yunhe, the project manager, told us. He has been in this industry for 35 years, and this project is a memorable one to him.


Huang Taotao told us, there were many weather situations that worsened the condition of installing. Also, because many construction sites are at forests and mountains, transportation of heavy equipment became more difficult.

As this part of project came to end, many workers from other provinces will leave Liuyang. Liuyang where they had worked for nine months remains unknown to them as a city, but this project is an honor to their labor.