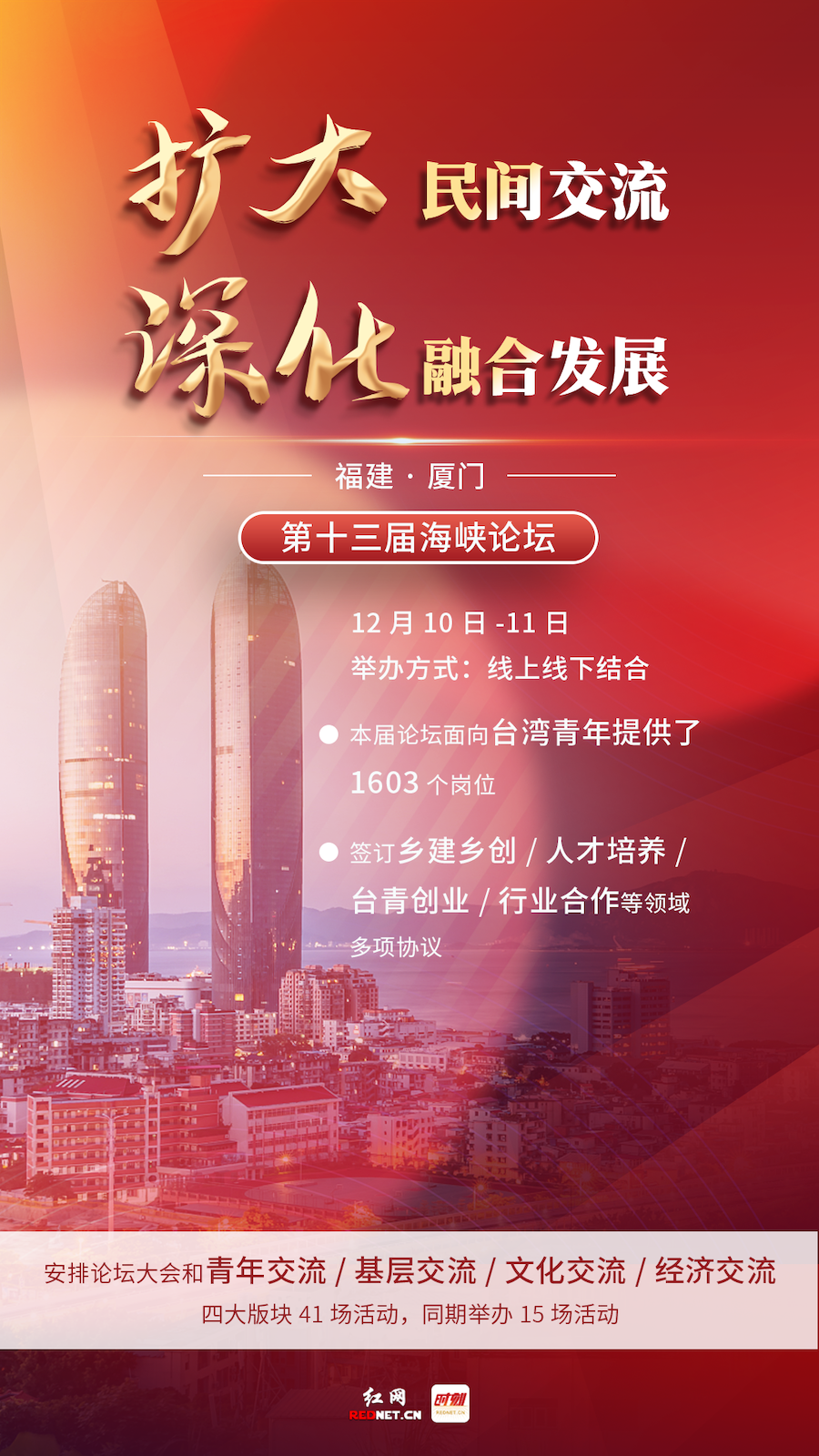 The 13th Straits Forum is held in Fujian Province on the Chinese mainland from Dec. 10. This year's forum will carry on the theme of promoting people-to-people exchanges and deepening integrated development across the Taiwan Strait. The main conference is scheduled to open on Dec. 11, with the main venue set up in the coastal city of Xiamen.


More than 40 events will take place both online and offline, facilitating cultural and economic exchanges as well as communication among the youth and people at the primary level on both sides of the Strait.

People from different walks of life in Taiwan attend the forum, including representatives of political parties, co-sponsors of the forum, industry elites, social organizations and religious circles. Over 1,600 jobs are available to young Taiwanese through the forum, in fields including rural development and entrepreneurship, talent training, and industrial cooperation.