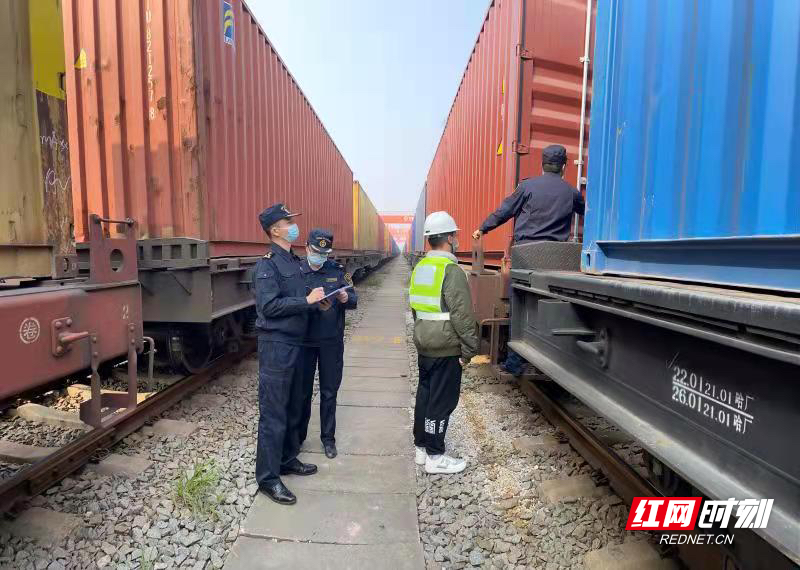 In December 9th, customs officers checked with China railway expresses to Europe.

By December 7th, Changsha customs had monitored 1010 China railway expresses to Europe, and 969 of them started at Changsha. Destinations include Russia, Belarus, Ukraine, Poland, and Kazakhstan.

According to statistics from Changsha customs, exporting commodities are made of furnitures, automobiles parts, and lightings. lumbers, candies and powdered milk are mostly exported to Russian and Belarus.

Customs officers told us that in this year paper fillings are simplified, and can be applied ahead of time. Also, the time of commodities passing through customs has decreased from 313 minutes to 16 minutes now.