Photos by Gu Pengbo and Zhang Yijia, Hunan Daily

The 2021 International Youth Forum on Creativity and Heritage Along the Silk Roads: Special Dialogue was held at the Xie Zilong Photography Museum, Changsha on December 17. It was co-hosted by the United Nations Educational, Scientific and Cultural Organization (UNESCO),  China's National Commission for UNESCO, the Changsha Municipal People's Government and the Nanjing Municipal People's Government.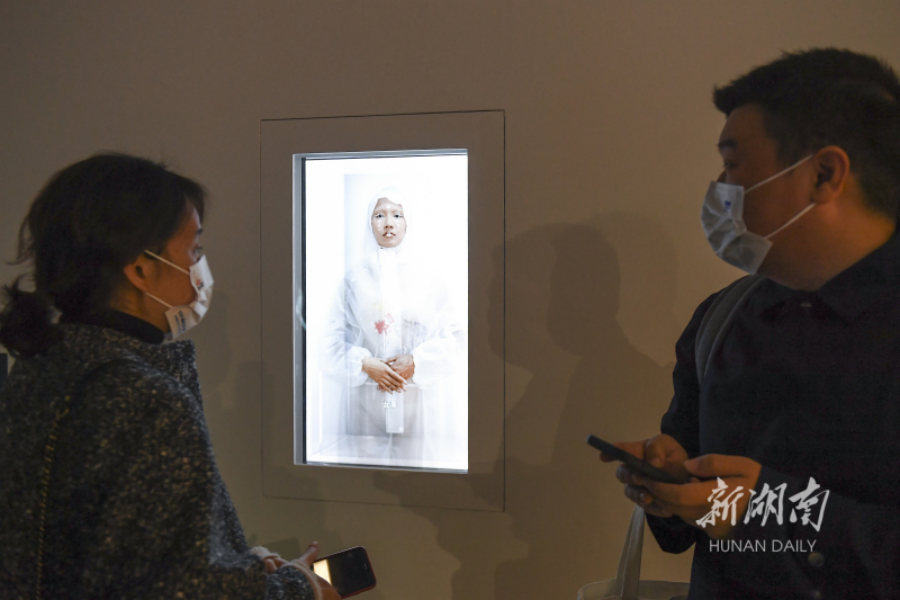 Photo by Gu Pengbo and Zhang Yijia, Hunan Daily

An exhibition displaying the works of the 2021 Changsha "C+C" Media Art International Artist-in-Residence Program was held during the dialogue event that day. The program, launched in November this year, had invited 8 international artists to create art while staying in Changsha for one month. The photo shows visitors viewing a holographic art work during the exhibition.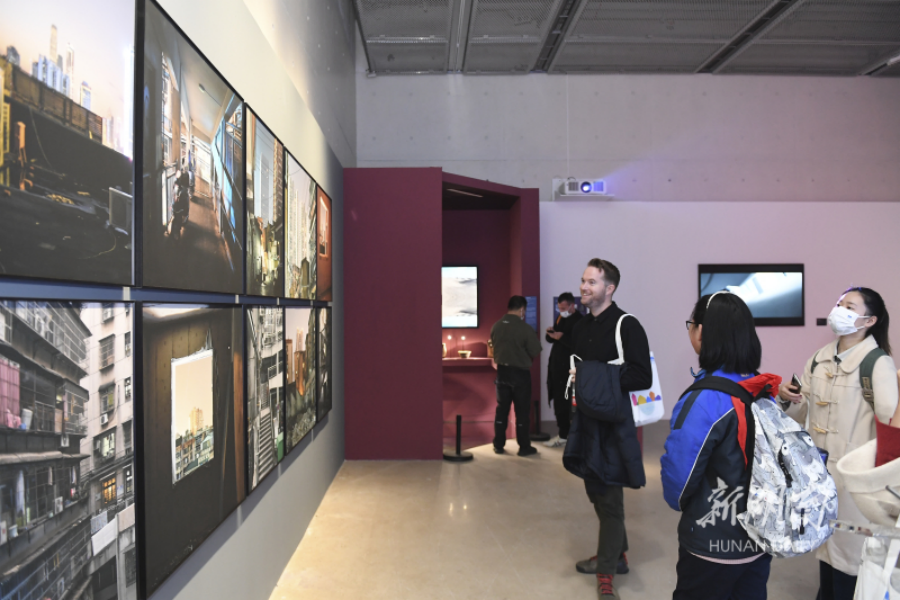 Visitors view photographic works during the exhibition.

Photo by Gu Pengbo and Zhang Yijia, Hunan Daily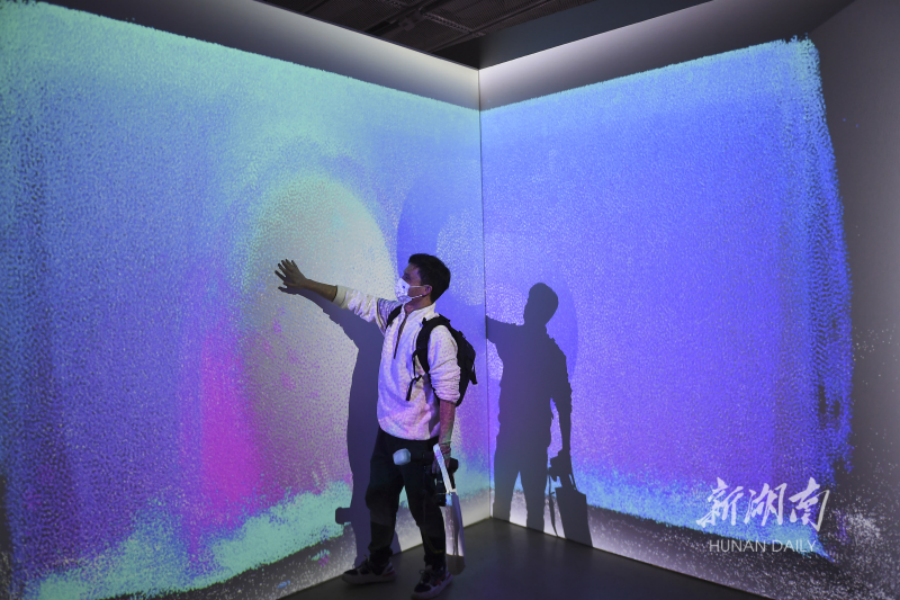 A visitor views a light and shadow art work during the exhibition.

Photo by Gu Pengbo and Zhang Yijia, Hunan Daily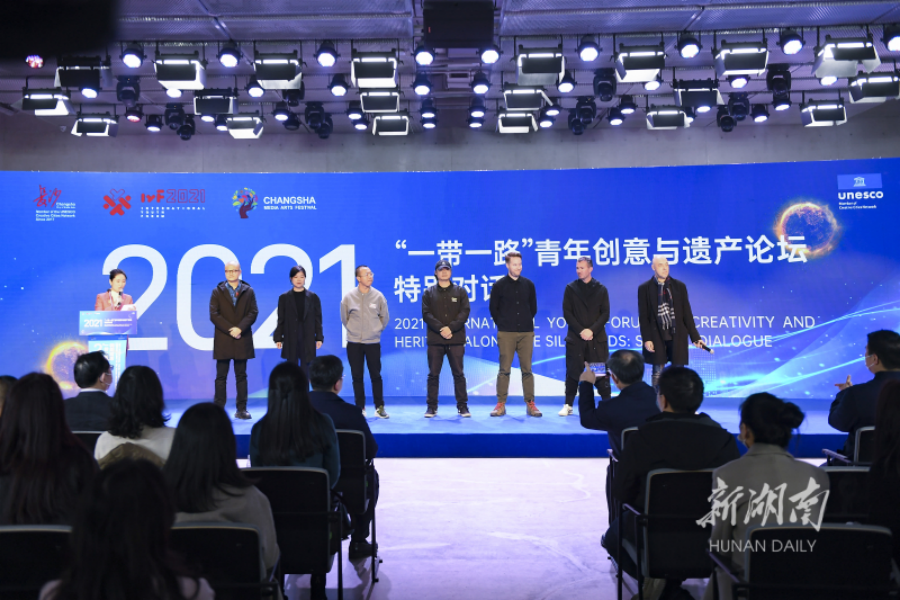 Young artists in the 2021 Changsha "C+C" Media Art International Artist-in-Residence Program introduce themselves during the dialogue event.

Photo by Gu Pengbo and Zhang Yijia, Hunan Daily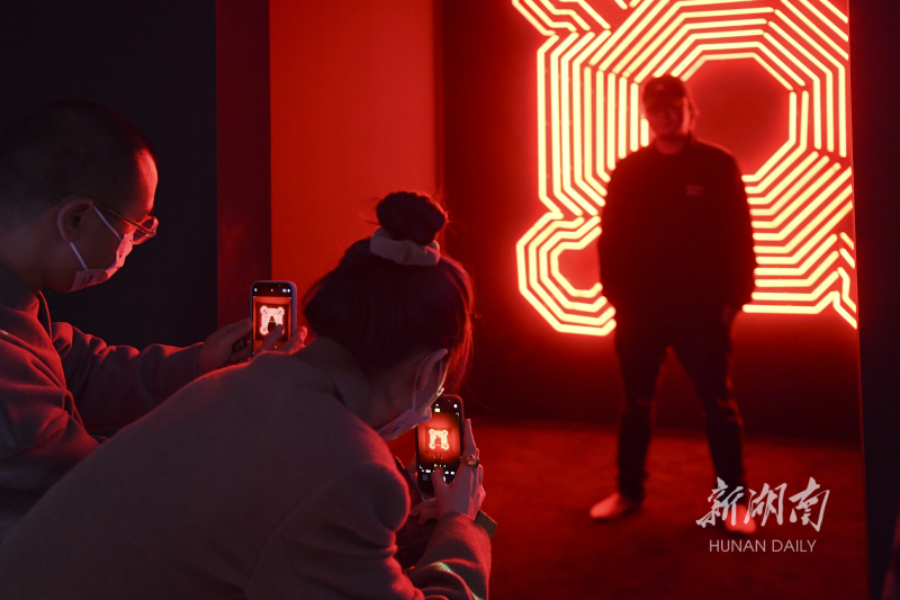 Visitors take photos beside a light and shadow art work during the exhibition.

Photo by Gu Pengbo and Zhang Yijia, Hunan Daily