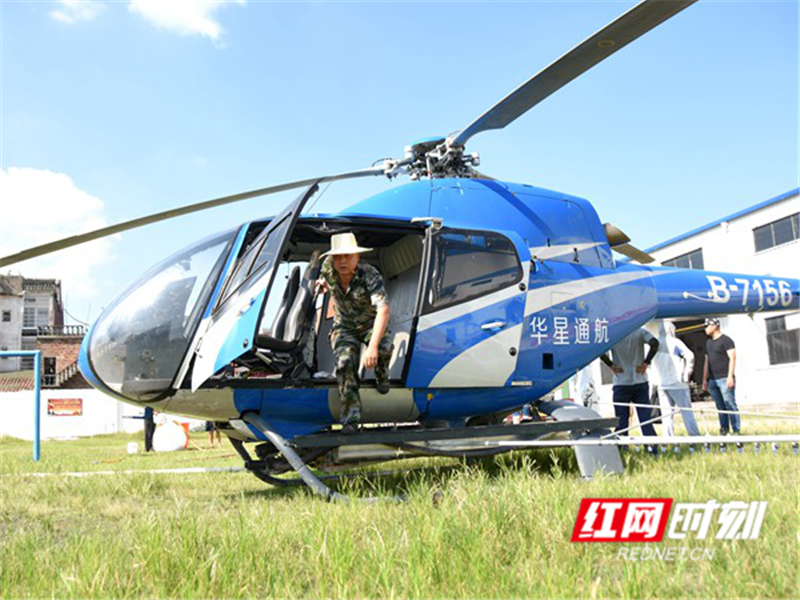 Peng Hongjing rides helicopter with the driver to monitor pest prevention in forests.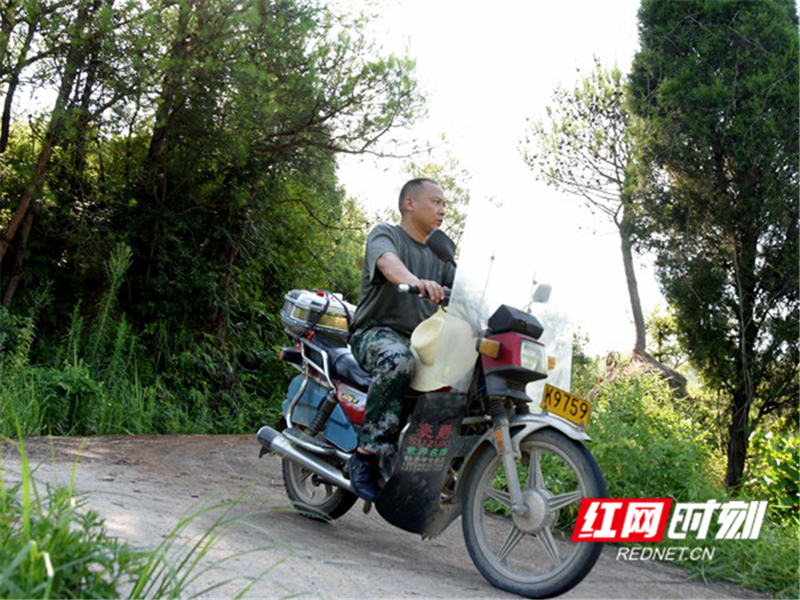 Peng Hongjing usually ride his motorcycle in mountains.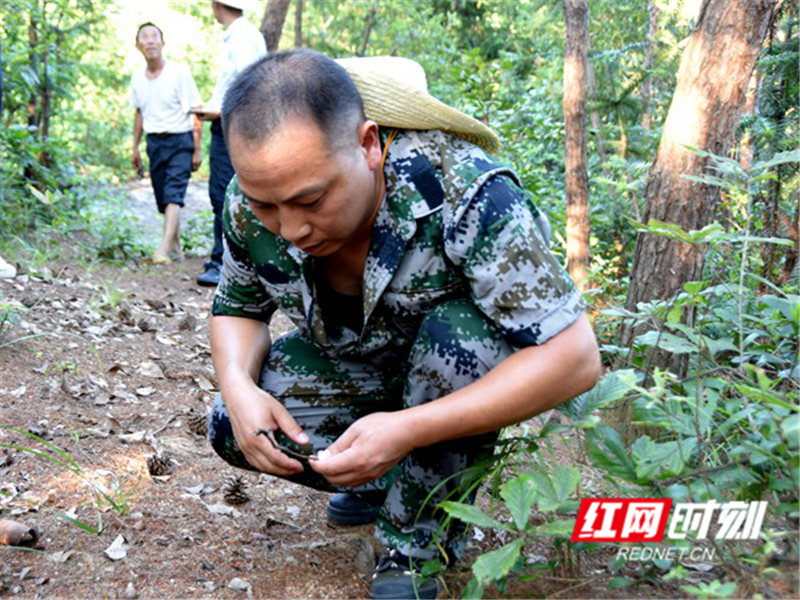 Peng Hongjing walks into forest to check pine moth.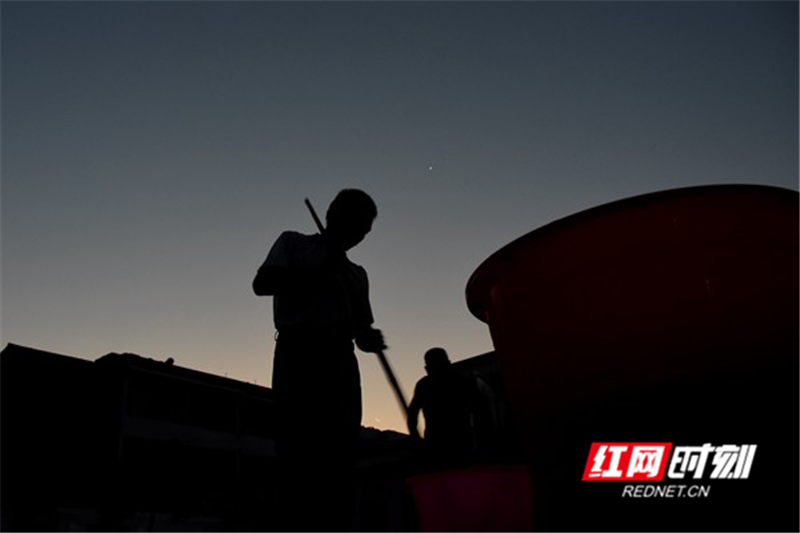 In the morning, Peng Hongjing makes medicine.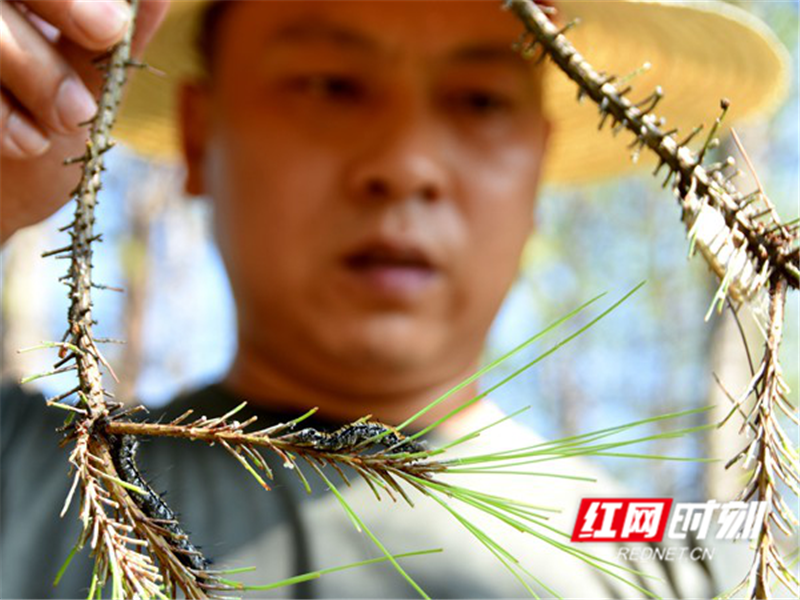 Peng Hongjing is observing pine moths.

Peng Hongjing is a forest ranger in Shuangfeng county. Climbing mountains and riding motorcycle and helicopter are his daily routine.

Forty four years old Peng Jinghong works at a forestry station in Jingzi town. After he was honorable discharged by the military, he was arranged to work here. He had participated many pine moth preventions. In 2007 and 2017, there were two major eruptions of pine moth. Pine forest in Jingzi town is under a serious threat. County government had arranged helicopter to assist forest rangers' works, and thus walking with spray machinery in person is no longer necessary. But Peng Hongjing cannot miss any steps in his routine, and he has to wake up at five o'clock a.m. and be on guard until ten o'clock p.m.

In 1983, Jingzi town initiated forestation in mountainous areas. Also, it prohibits any forms of logging. Now the local ecological environment has drastically transformed.