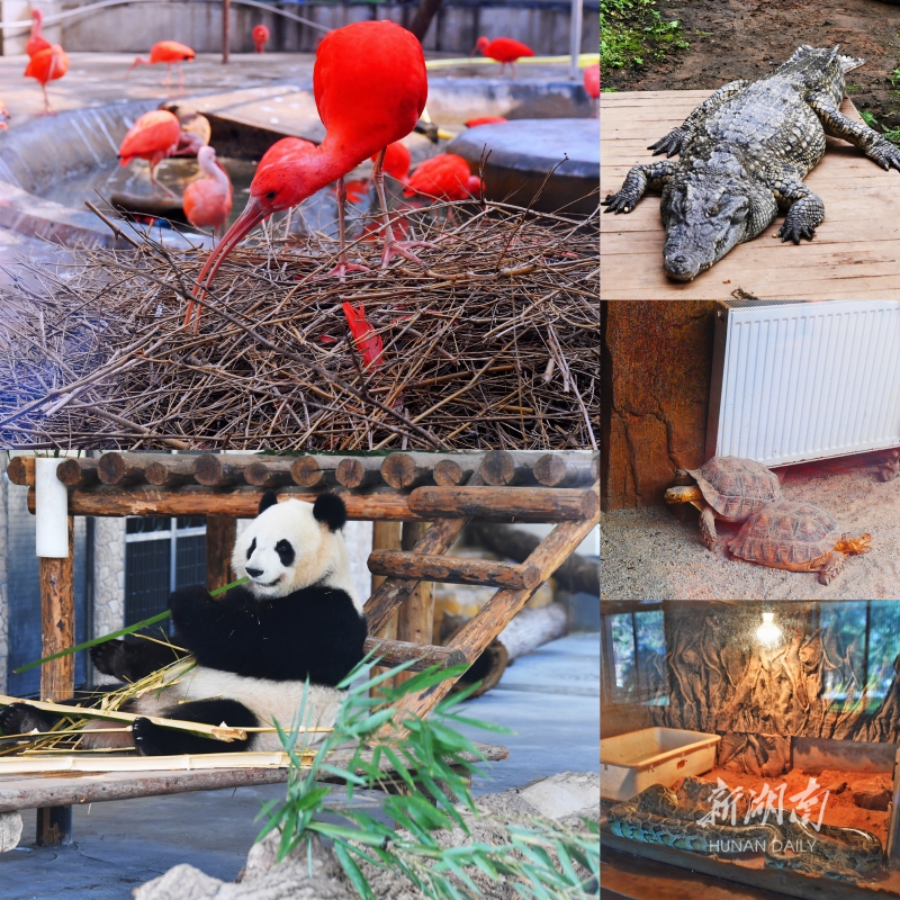 Photo by Xu Xing, Hunan Daily

The Changsha Ecological Zoo in Changsha has taken various measures to keep animals warm as the temperatures are dropping in the city. Zoo keepers prepared wooden houses, heat lamps, air conditioners, floor heating, and artificial nests for animals according to their natural habitats and the temperature changes, to ensure their safety in winter.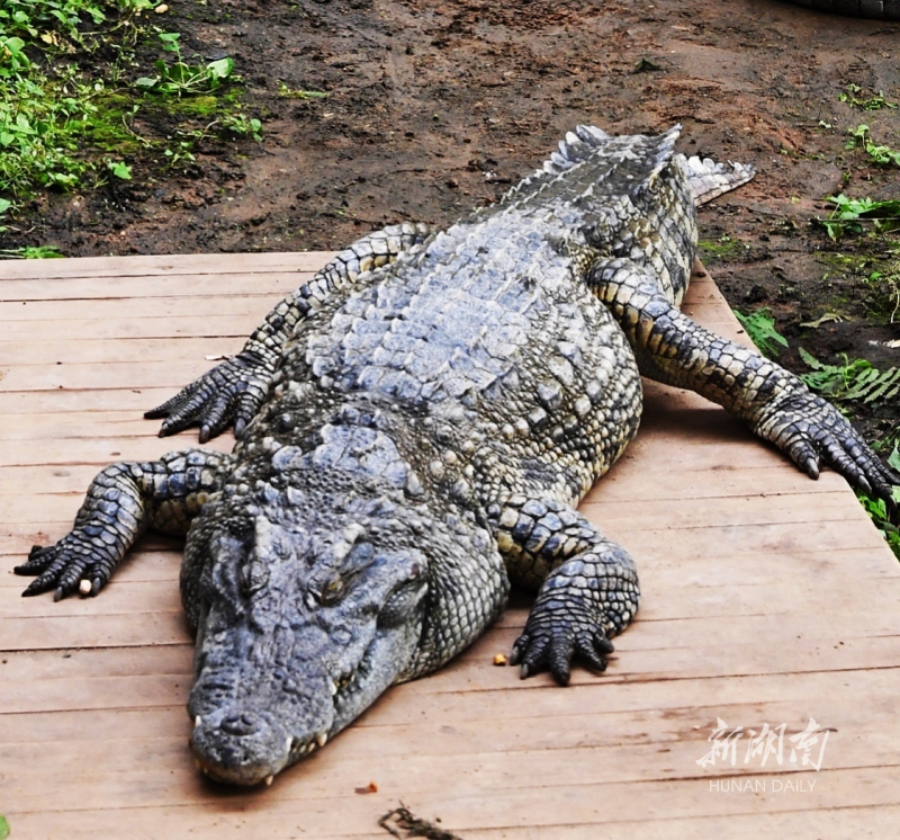 A crocodile naps in a room equipped with a floor heating system.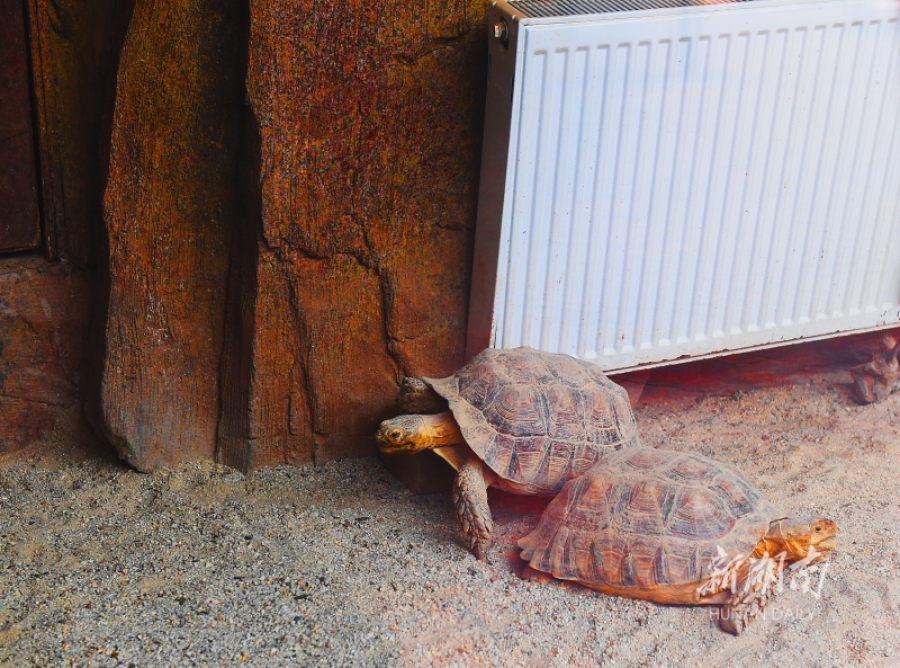 Turtles frolic in a heated room with a sand-covered floor.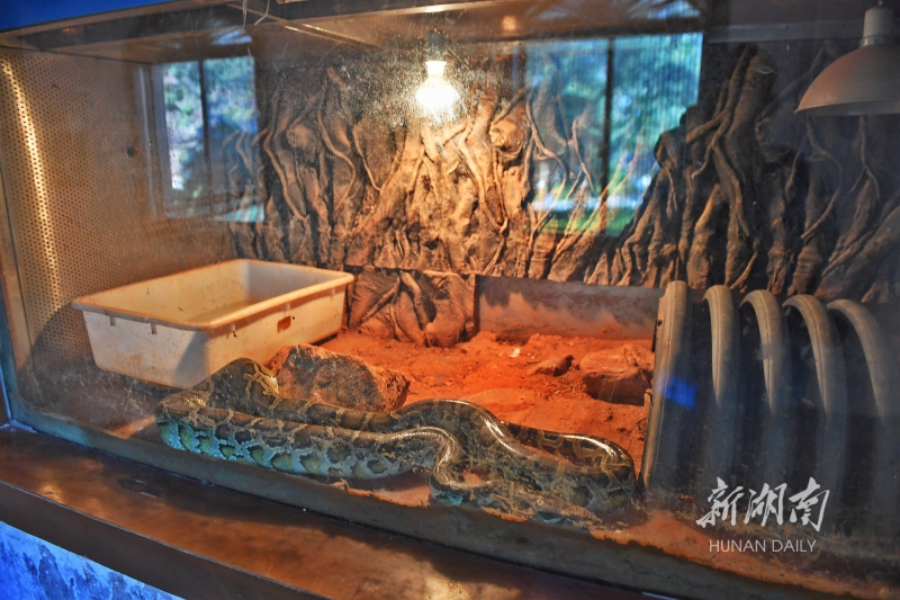 Heat lamps are used to keep boa constrictors warm.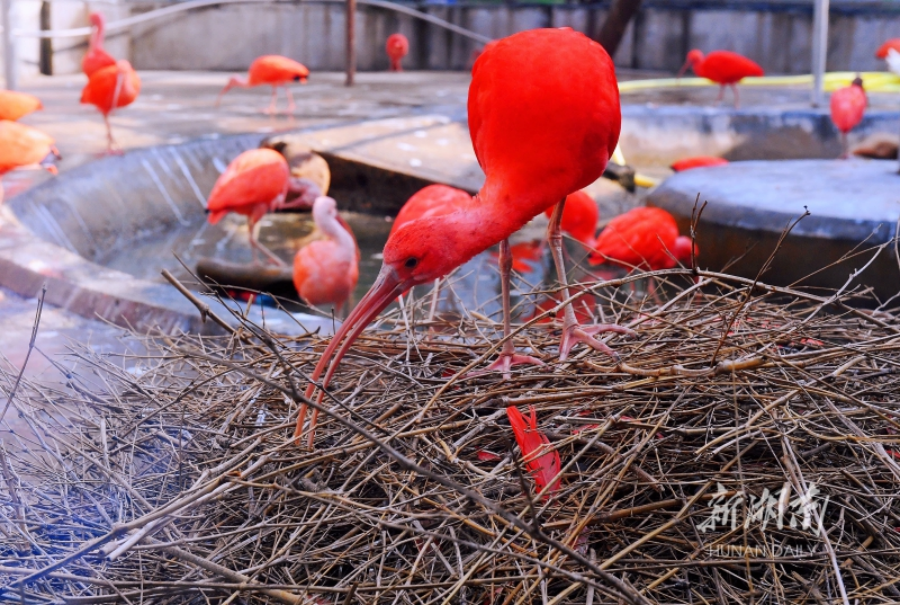 Artificial nests are built for scarlet ibis.
Keepers provide giant pandas with high-quality bamboo so that they can accumulate fat to combat winter.