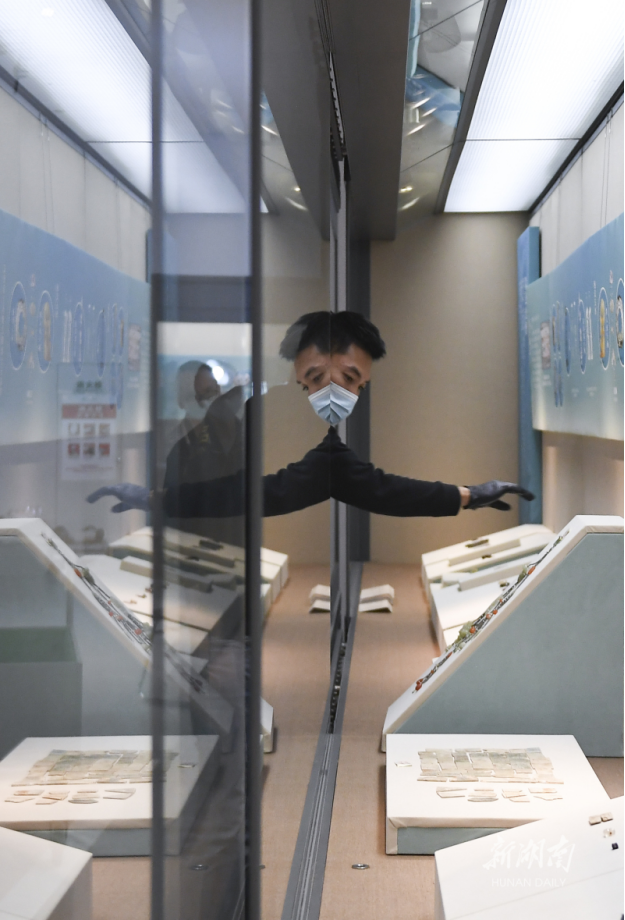 Photo by Gu Pengbo and Deng Xiaoli, Hunan Daily

The photo, taken on December 23, shows a staff member arranging exhibits for an upcoming original exhibition entitled "The Soul of Jade -- Ancient Chinese Jade Culture Exhibition" at the Changsha Museum. Preparations for the exhibition began that day. The exhibition will open to the public free of charge on December 28, 2021, to mark the 6th anniversary of the museum's new site. A total of 410 pieces or sets of exquisite jade ware will be on display, showing China's 9,000-year-old history of jade culture. The exhibition will end on April 5, 2022.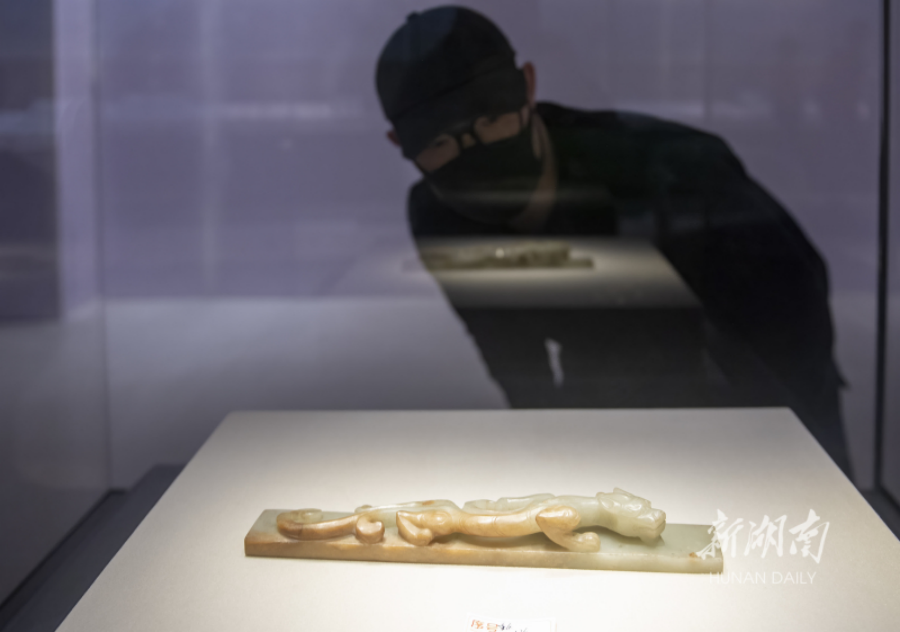 A staff member checks an exhibit.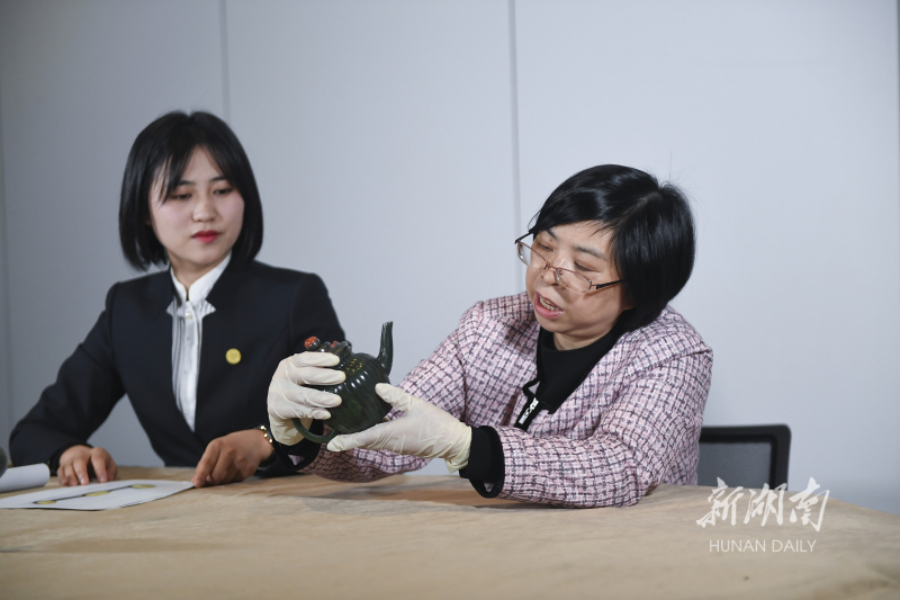 Curator Yu Yanjiao (R) introduces an exhibit.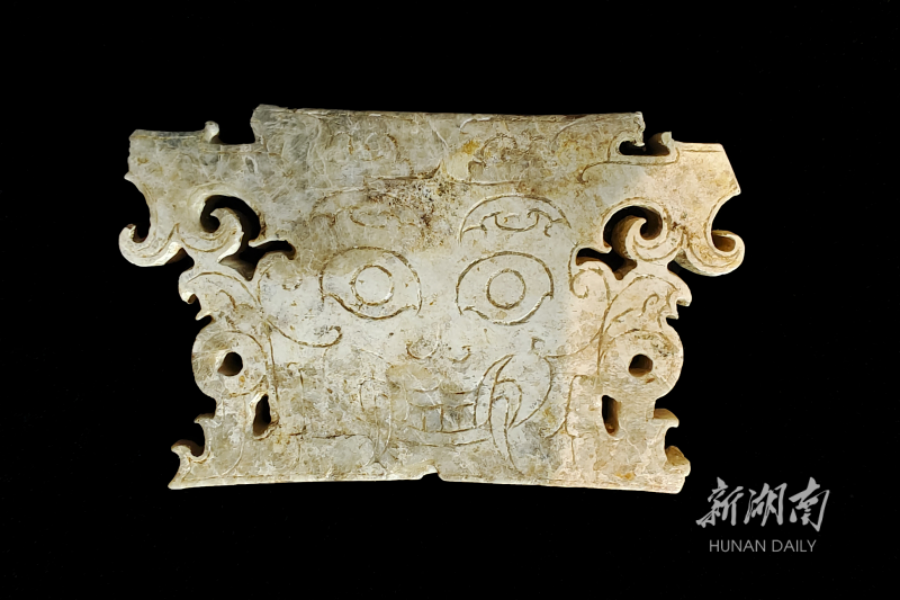 An exhibit.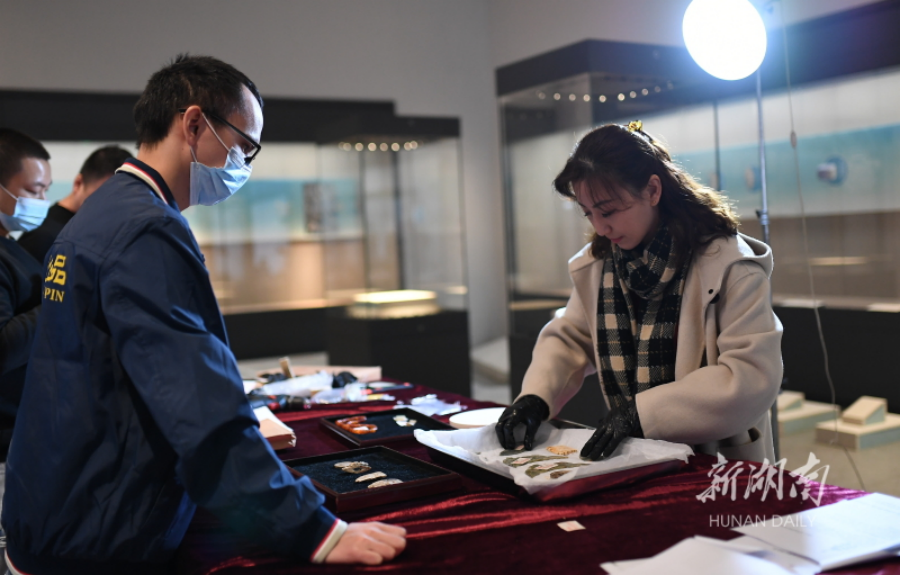 Staff members check exhibits.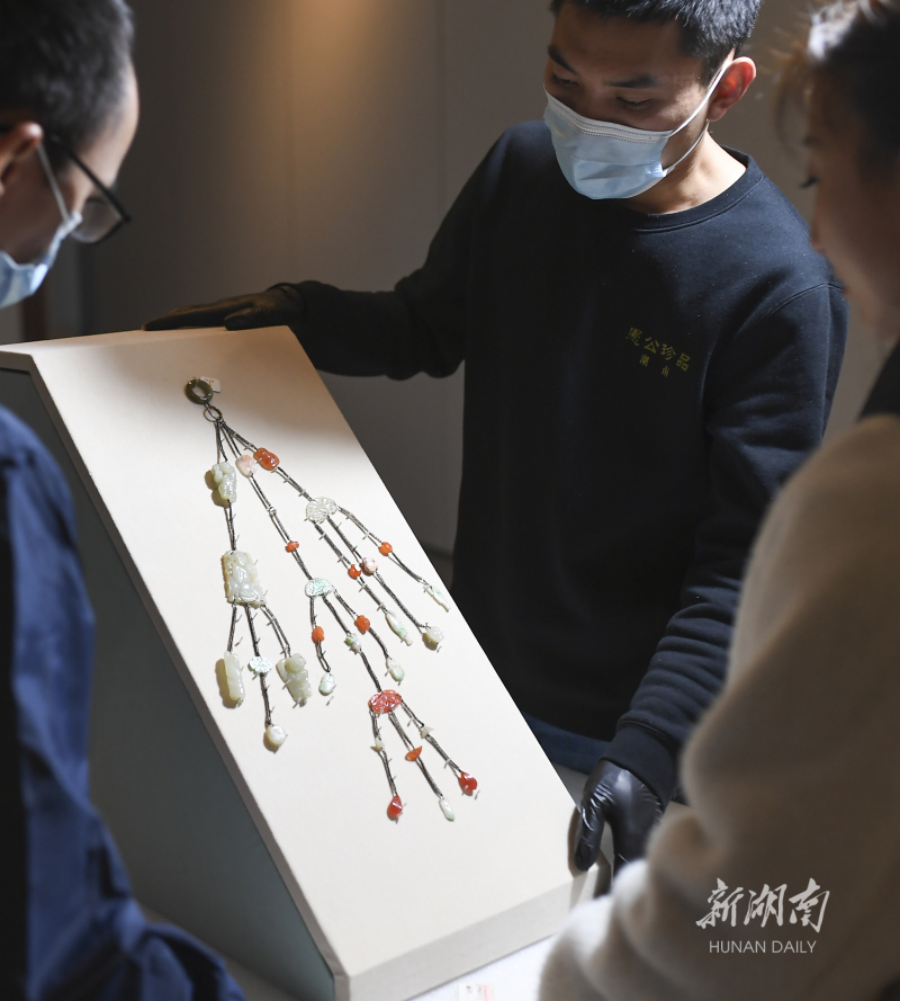 Staff members arrange an exhibit.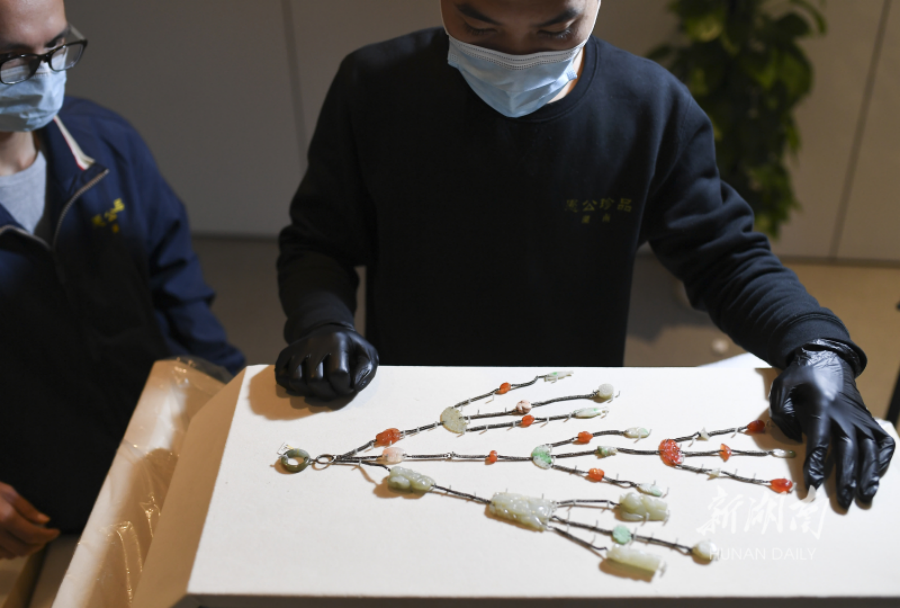 Staff members arrange an exhibit.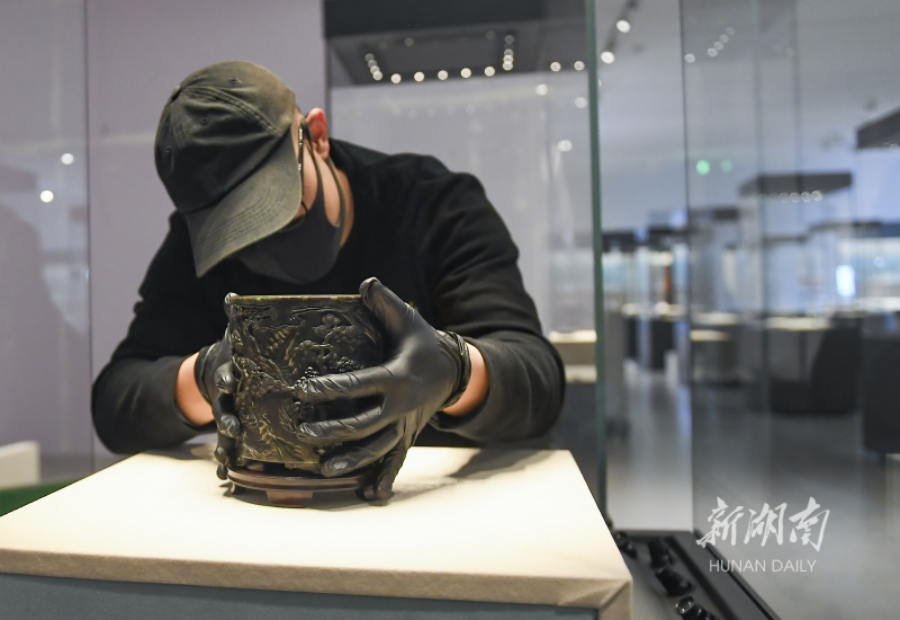 A staff member puts an exhibit in place.