The year 2021 has seen tears as well as laughter. Here are some touching moments that warm our hearts and make the year memorable.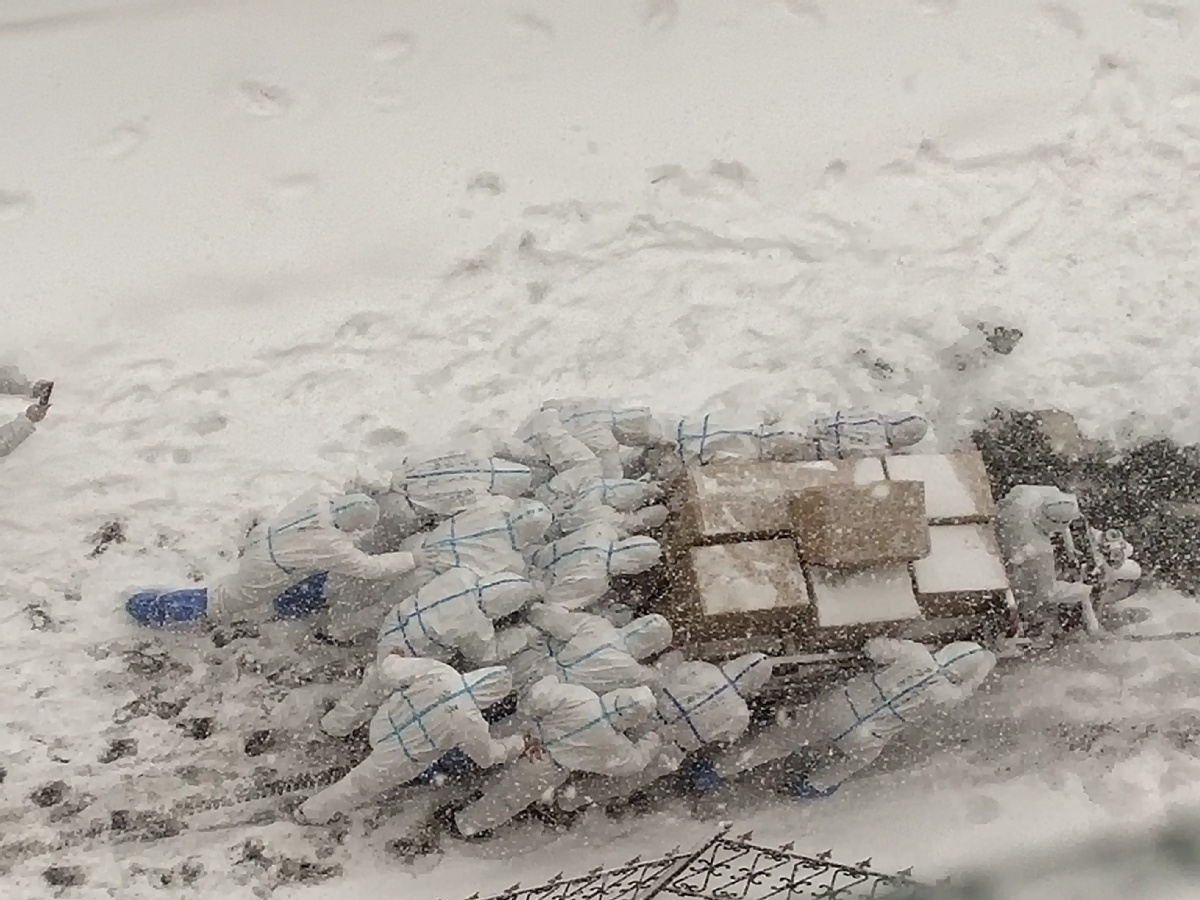 Photo/China Daily

On Jan 6, a group of volunteers braved snow to send daily supplies and anti-epidemic materials to students at dormitories in a university in Dalian, Northeast China's Liaoning province.

The Dalian Ocean University imposed closed-off management measures after a COVID-19 outbreak. With more than 13,000 teachers and students living on campus, the university organized volunteers to send meals, daily necessities and anti-epidemic supplies to the dormitories.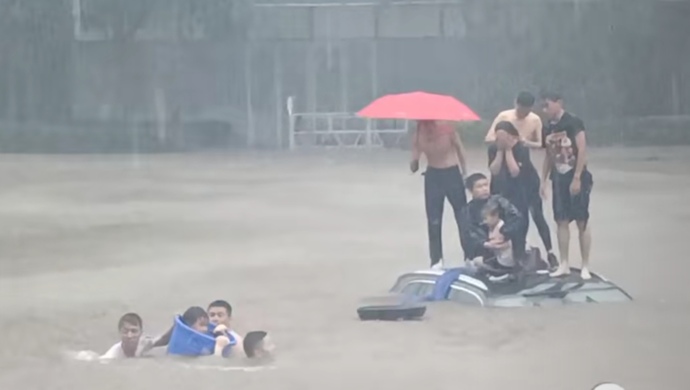 Local residents rescue people trapped in a car in flooding in Zhengzhou on July 20.


Photo by chinadaily.com.cn

Torrential rains hit Zhengzhou, the capital of Central China's Henan province this summer, bringing unprecedented flooding to the city and putting the lives of many people in danger.

Among those in distress were an elderly woman and her two grandchildren, who were trapped in a car. As water began flooding into the car and rising quickly, the situation became desperate.

At the decisive moment, some passersby lent a helping hand. They waded through floodwaters to reach the car and broke a window to pull the three out. By then, the water was level with the woman's mouth.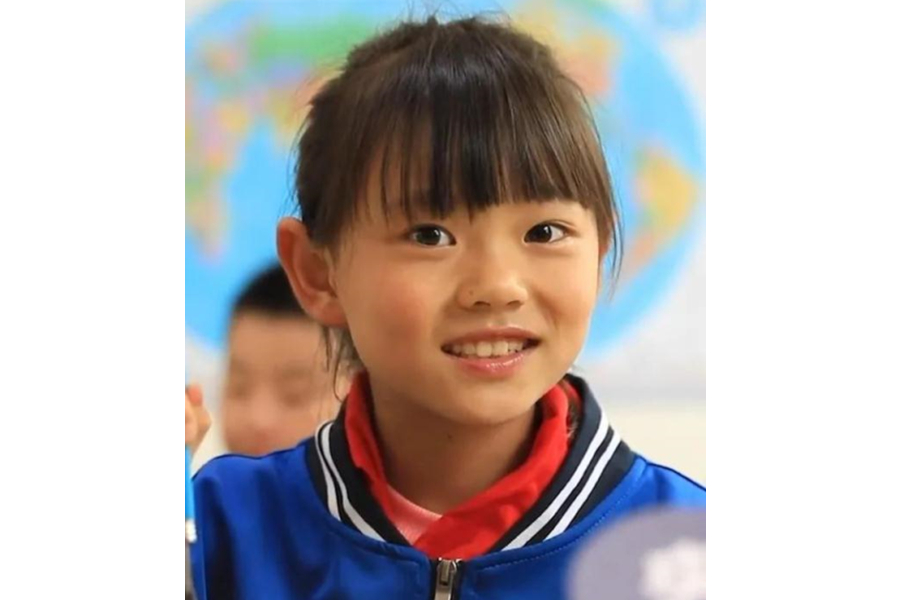 Zhang Xiaoxiao.


Photo/CCTV

Zhang Xiaoxiao, an 8-year-old girl, moved many people when she said she would leave braised shrimps from school lunch for her sick mother in a video clip.

Zhang, from Zhoukou of Henan province, had finished all the vegetables and rice from the lunch but left four shrimps. When asked why, the girl said she would take them home to her mother, who is in poor health.
A combo photo shows two Chinese sprinters Liu Changchun (left) and Su Bingtian (right).


Photo/People's Daily

On Aug 1, Su Bingtian became the first Chinese sprinter to stand on the track of the Olympic men's 100m final, competing with the fastest runners in the world.

It had been nearly nine decades since his predecessor Liu Changchun participated in the men's 100m sprint in 1932 Los Angeles Olympics. Liu was the first Chinese athlete to compete in the Olympic Games.

Back then, the entire Chinese contingent had just six people, and Liu had to seek donations to pay for his return trip. In the 2020 Tokyo Olympic Games, the Chinese contingent was 777 members strong, and won 38 gold medals, ranking the second in the medal tally.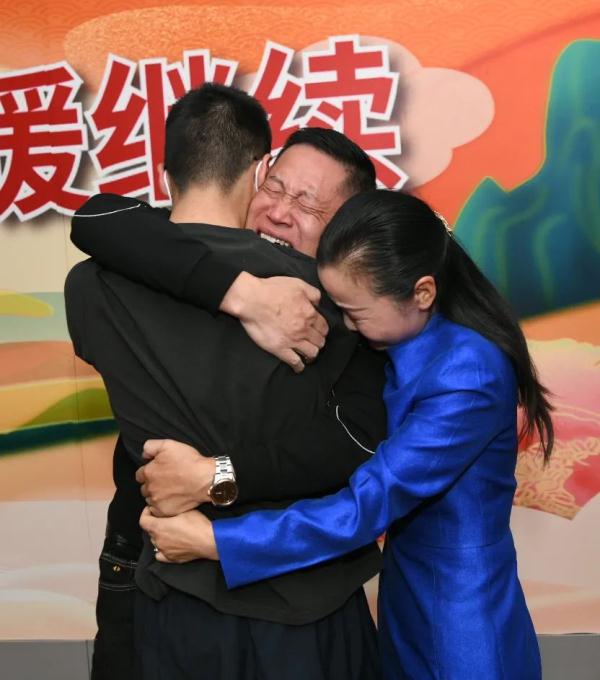 Photo/China Daily

Long-lost son Sun Zhuo reunites with his mother, Peng Siying, and his father, Sun Haiyang, in Shenzhen, Guangdong province, on Dec 6.

After searching for their abducted son for 14 years, Sun Haiyang and his wife Peng Siying were finally reunited with the now 18-year-old boy on Dec 6.

Their son, Sun Zhuo, was abducted while playing in front of his home in Shenzhou, Guangdong province, in 2007. The boy was found by the police after his identify was confirmed through DNA tests.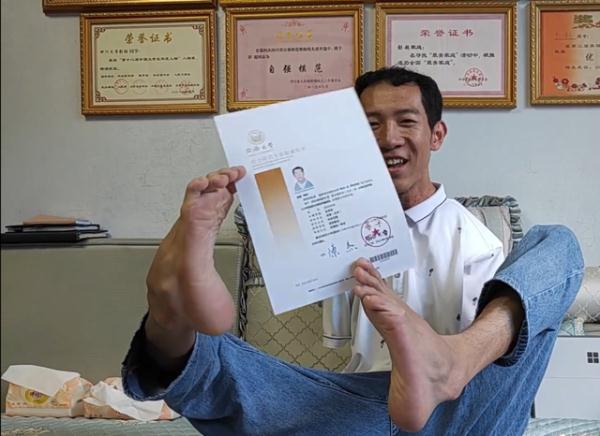 Photo/China Daily

A photo showing an armless test taker answering questions with his right foot during China's postgraduate admission exam became an online sensation.

The armless man is Peng Chao from Miyi county of Sichuan province. He received an admission letter from the prestigious Tongji University in July.

After losing his arms in an accident at the age of 6, Peng not only learned to take care of himself but also to write using his feet. His story is proof of how far one can go to pursue a dream.

Peng Chao receivesan admission letter from the Tongji University.