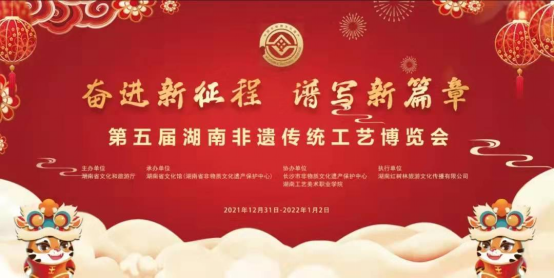 On December 31, the Fifth Hunan Intangible Cultural Heritage Traditional Handicraft Expo was launched in Dufu Pavilion, Changsha. The sub-venue is located at the Hunan Cultural Center. The three-day event will bring an intangible cultural heritage feast with Hunan characteristics to the public and let everyone feel the charm of the traditional craftsmanship of Hunan.

Activities such as intangible cultural heritage exhibitions and appreciation, intangible cultural heritage products display and sales, Hunan intangible cultural heritage special exhibitions, and Hunan intangible cultural heritage research and experience will be held at Hunan Cultural Center at 9:30 to 17:30 every day between December 31, 2021 and January 2, 2022. The inheritors of Jiang family bonesetting, Tujia wine and fire therapy, Miao medicine diagnosis, and He family pain relieving ointment will also conduct free consultations for the general public on the spot. Netizens can follow the official WeChat account of the Hunan Cultural Center to book tickets. The organizer has also prepared 1,000 intangible cultural heritage gifts, and each admission ticket holder can get one gift.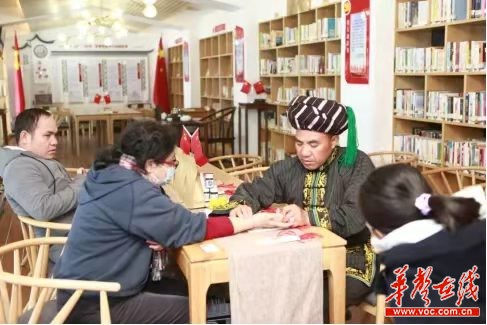 Free consultation on traditional Chinese medicine.

The Hunan intangible cultural heritage special exhibitions include "Baoqing Pyrography—Hunan Spring Festival Folklore, Hunan Ancient Trades Serial Exhibition" and "Chen Yanglong's Underglaze-multicolored Porcelain Art Inheritance and Protection Achievements Exhibition. The Baoqing Pyrography exhibition will be on display until January 4, 2022, featuring a series of Baoqing Pyrography that are of artistic value and will be a delight to watch. The Chen Yanglong's exhibition will last until February 17, 2022. More than 40 pieces of Liling underglaze-multicolored porcelain fine works are on display.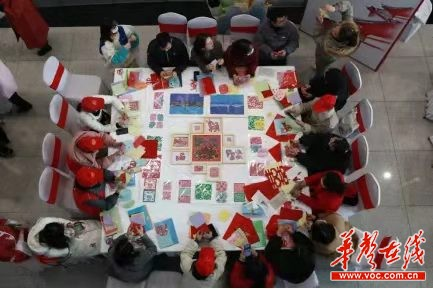 All the photos above were provided by Hunan Cultural Center.

When visitors experience Hunan intangible cultural heritage items, they will have chance to learn from inheritors on-site. Citizens and tourists can try their hands in four intangible cultural heritage items, Tantou woodcut New Year pictures, Liuyang grass cloth, dough sculpture, and Shigu oiled paper umbrella. Netizens may follow the official WeChat account of the Hunan Cultural Center to make an appointment. Each item has 50 experience seats daily.

Themed "Forging ahead to unveil a new chapter", the expo is hosted by the Hunan Provincial Department of Culture and Tourism, undertaken by the Hunan Cultural Center (Hunan Provincial Intangible Cultural Heritage Protection Center), and assisted by the Hunan Arts and Crafts Vocational College and the Changsha Intangible Cultural Heritage Protection Center.

Translator: Yu Jiangjiang