December in Chinese lunar calendar means that winter is going to end and that spring is coming. Now, festivity of new year fills every street corners in Yiyang.

Among shops in Qiaonan areas, the locals have purchased new year decorations and prepared for Spring Festival. Red lanterns, Chinese knots, Spring Festival couplets and stuffed tiger toys are popular items sold in the market.

Smells of cured food pervade among streets. Strings of cured fish and sausages are hanged under the roof. This smell remains people of the festivity. It is also the taste of Spring Festival.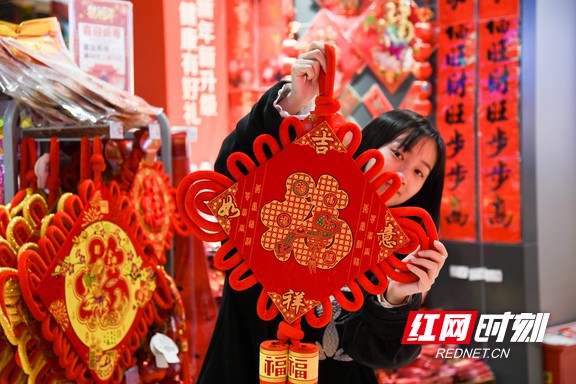 Chinese knots are popular items sold in the market.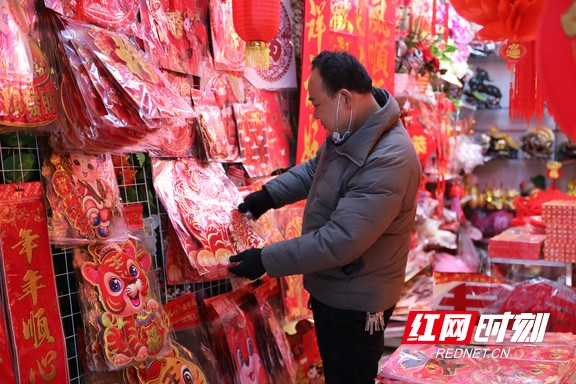 Red as the theme of new year reflects the festivity.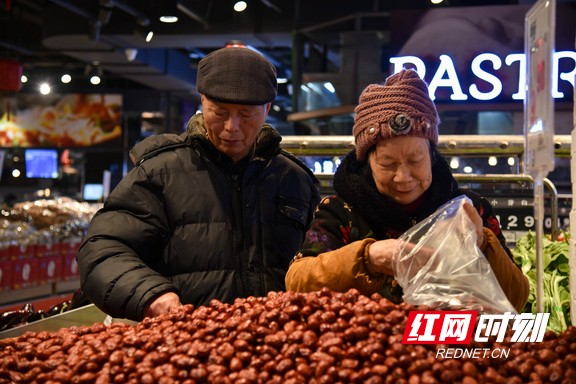 An old couple picks fried Chinese chestnut.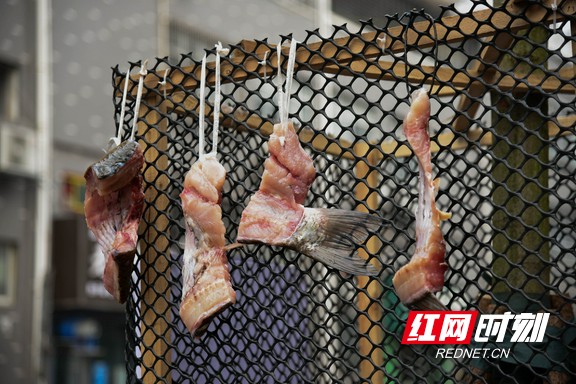 Usually cured fish is hanged in the public.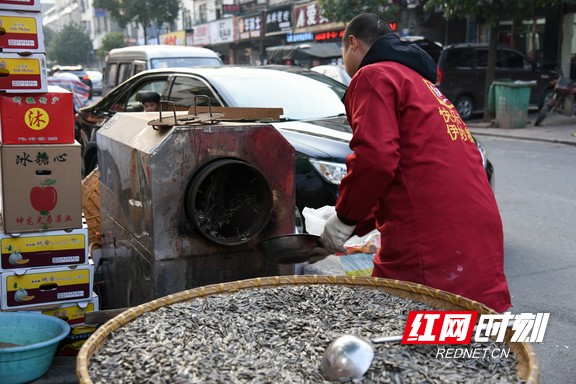 Fried sunflower seeds are a popular new year snack.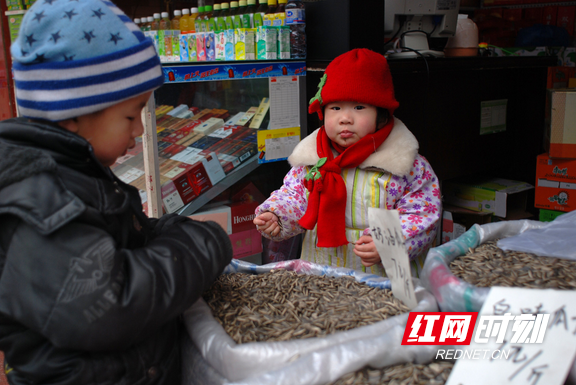 Children taste foods of new year while adults purchase them.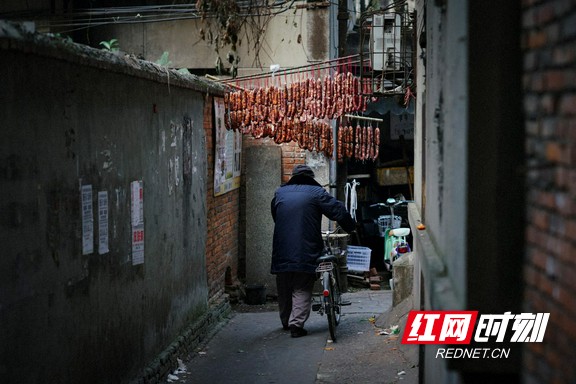 Cured sausages hanged under the roof become a scenery of new year.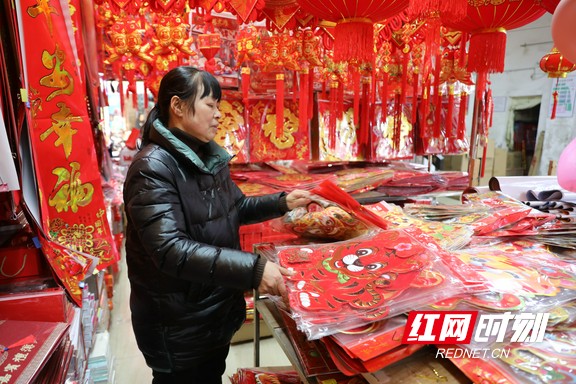 Cute tiger paper decoration is the most popular item.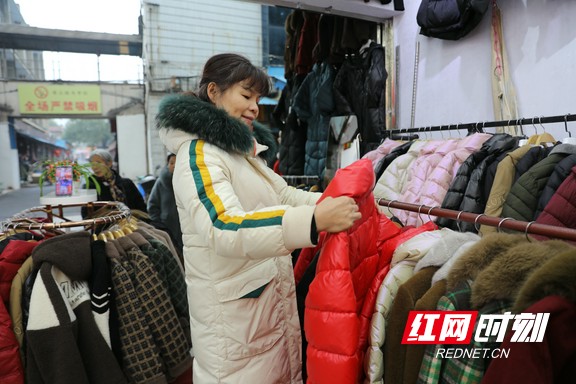 People purchases new cloth for new year.