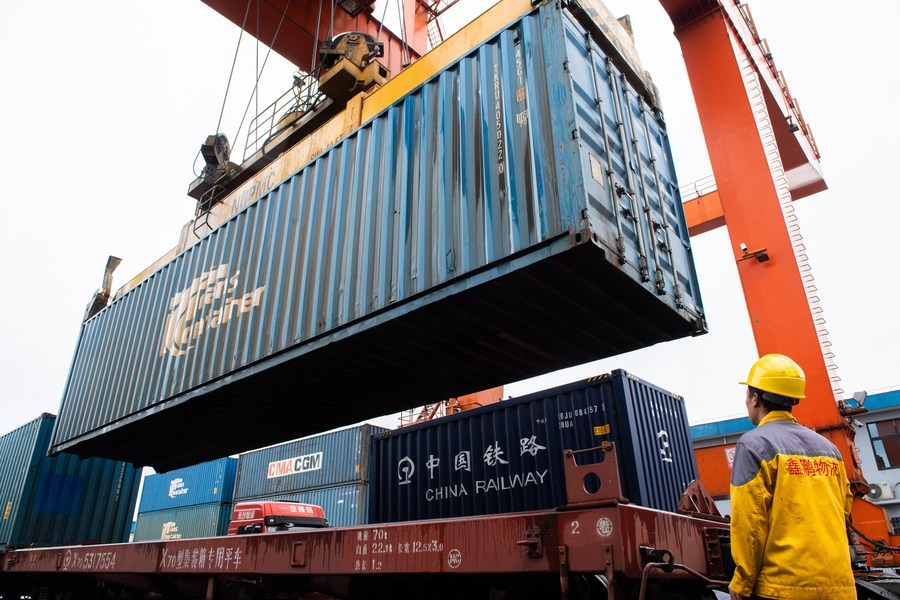 A logistic man works at a railway station in Changsha, central China's Hunan Province on May 22, 2021.

Photo by Chen Sihan, Xinhua

Central China's Hunan Province's trade with African countries surpassed 40 billion yuan (about 6.3 billion U.S. dollars) in 2021, local data showed Jan. 19 (Wednesday).

The number marked a year-on-year rise of 38.5 percent. Exports rose 50.5 percent year on year to 26.2 billion yuan, and imports jumped 20.7 percent to around 14.2 billion yuan, according to the customs of the provincial capital Changsha.

Privately owned businesses contributed 31.4 billion yuan of the trade, up 43.1 percent, accounting for 77.8 percent of the province's total trade with African countries.

South Africa is the largest trading partner among the countries, with the trade volume topping 15.3 billion yuan, up 16.5 percent, accounting for 37.9 percent of the province's total.

The exports of steel and high-tech products see the rapid rise, agricultural products, and energy-intensive products continue to drive the growth of imports.

In 2020, Hunan's trade volume with Africa registered 28.8 billion yuan, ranking first in the country's central region, and the eighth nationwide.