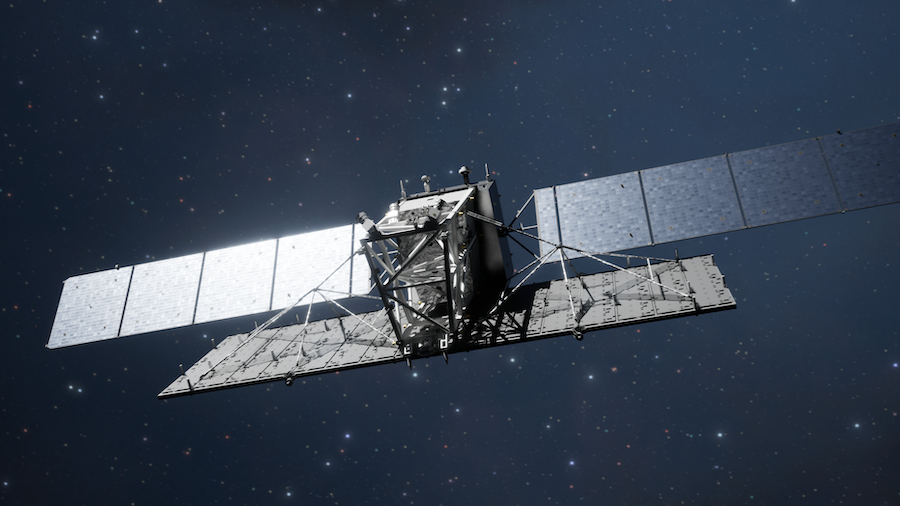 A rendered image of L-SAR 01A satellite.


Photo by Shanghai Academy of Spaceflight Technology

China sent a new satelliteto space atop a Long March-4C carrier rocket on Wednesday.

The rocket blasted off at 7:44 a.m. from the Jiuquan Satellite Launch Center in northwest China and soon sent L-SAR 01A satellite into preset orbit.

Synthetic aperture radar (SAR) is a type of microwave remote sensing technology that's used to study geological environment and monitor landslides and earthquakes.

It is the country's largest land observation satellite operating in orbit by caliber, a key measurement to gauge capability. The satellite weighs 3.2 tonnes, with an antenna spanning over 33 square meters.

The satellite enables China to conduct mass terrain survey at millimeter precision. It also helps scientists to better survey areas covered by forest.

The operation of the satellite can significantly reduce China's dependence on SAR data provided by other countries, according to a statement from Shanghai Academy of Spaceflight Technology.

The Long March-4C rocket, developed by the Shanghai Academy of Spaceflight Technology, can carry diverse types of satellites to orbits at different height. It's the first launch of the Long March 4 rocket series in this year.

The mission also marked the 407th flight of the Long March carrier rockets, said the launch center.