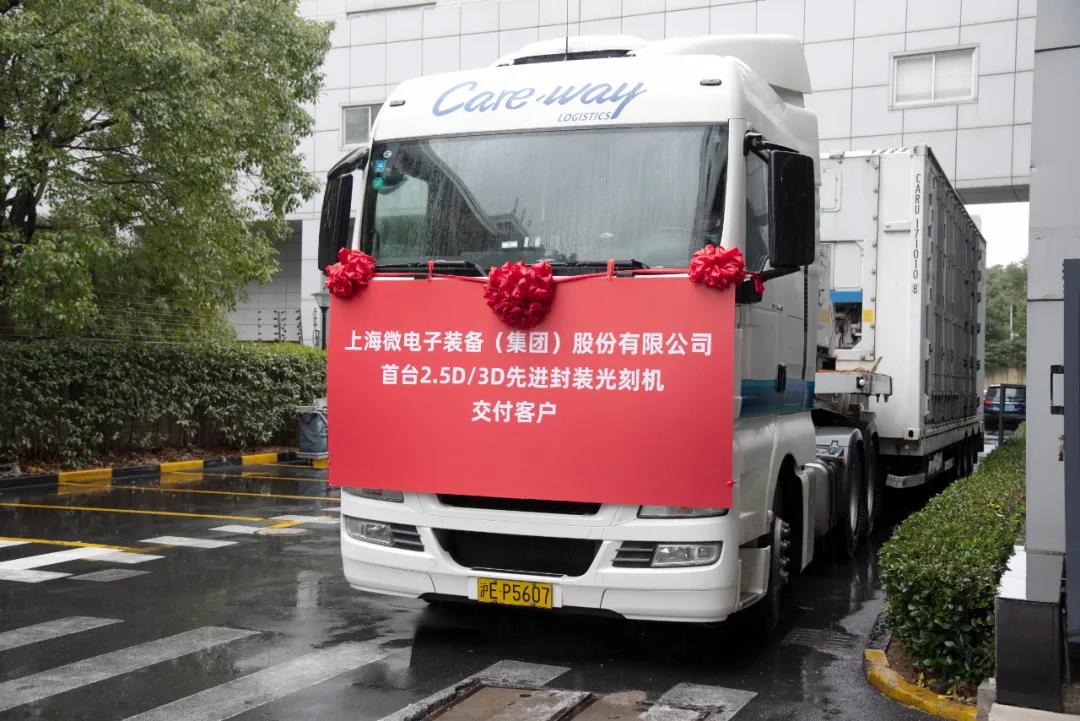 SMEE announces the delivery of its new chip packaging stepper in Shanghai, China, February 7, 2022.

A Shanghai-based company announced on Monday that it has delivered China's first advanced 2.5D/3D chip packaging stepper, which matches the best product in the same category.

Shanghai Micro Electronics Equipment Group (SMEE), a state-controlled semiconductor equipment company, held a ceremony for the new product's delivery.

The new product aims to satisfy the need for the packaging of super-large chips used in high-performance computing (HPC) and high-end AI computing.

SMEE said in a WeChat post that the company "occupies the largest part of the global market" with advanced chip packaging steppers.

SMEE didn't disclose the exact resolution of the new stepper.

Packaging stepper is different from manufacturing stepper used to make chips like smartphone SoCs. It is used for a different process that is also necessary for chip manufacturing.

The company has previously produced the SSA600/20 stepper with a resolution of 90 nanometers, which is still more than a decade away from the 5-nanometer tech now widely seen in flagship smartphones.

But chips with lower resolution are still in demand from products that require less circuit density, like automobiles.

Many people in the Chinese mainland started paying high attention to the chip industry after the U.S. government unfairly restricted Shenzhen-based smartphone maker Huawei from outsourcing 5G-related chips to TSMC, a chip manufacturer based in China's Taiwan.

China has a long-term plan to build a complete industrial chain for chips. One of the aims is to reduce reliance on foreign technologies.