The Lantern Festival, also known in China as Yuanxiao Festival, is a traditional Chinese festival falling on the 15th day of the first month of the Chinese lunar calendar. It marks the end of the Spring Festival celebrations and is also the first major festival after Chinese New Year.

On the evening of the Lantern Festival, people across China hold various folk activities to celebrate it, such as appreciating flower lanterns, eating Tangyuan or Yuanxiao (glutinous rice dumplings), guessing lantern riddles, and setting off fireworks.

This year's Lantern Festival falls on Tuesday, February 15, 2022. What kind of interesting Lantern Festival activities are there in Changsha this year? Let's have a look!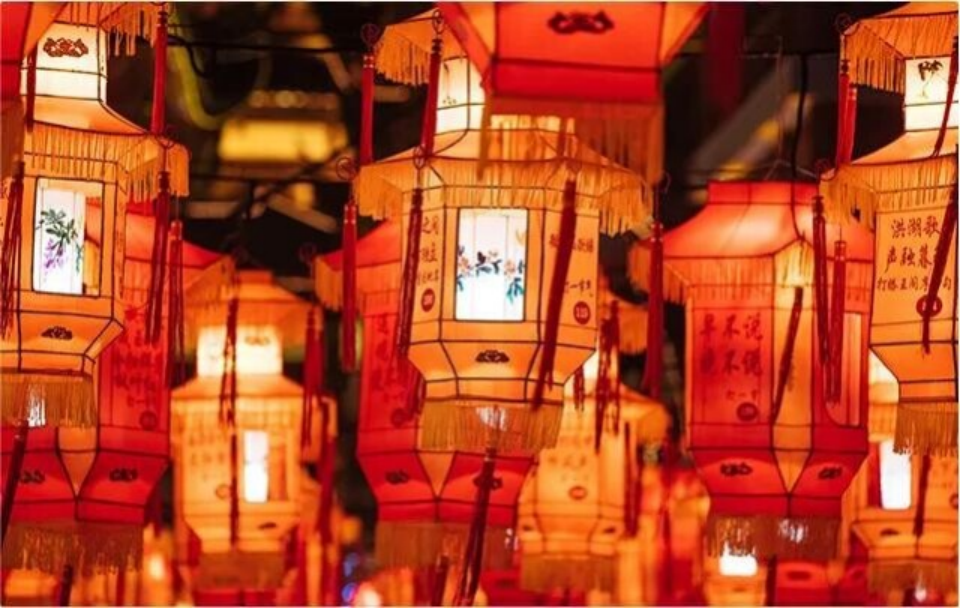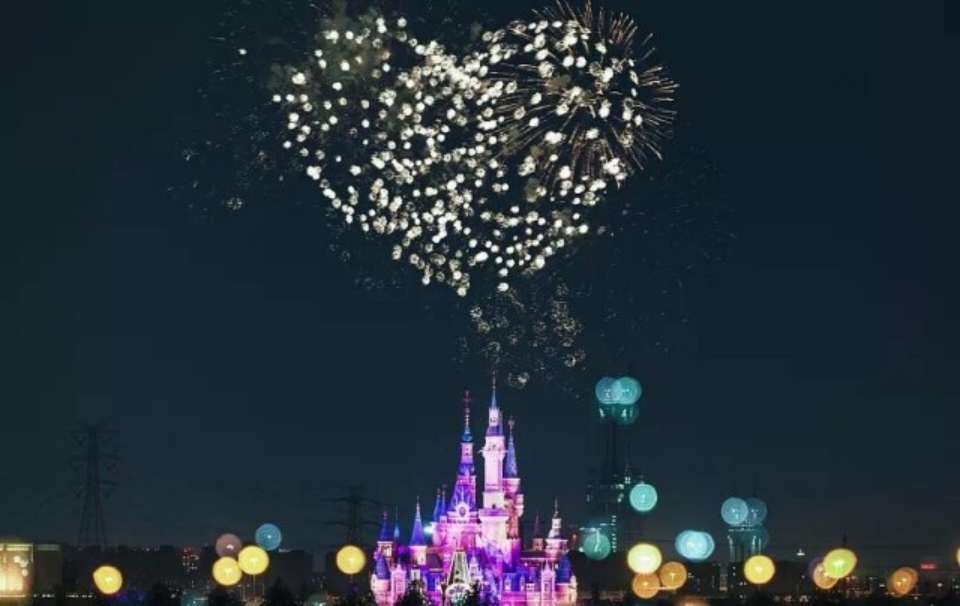 Arts and Crafts Fair: Intangible Cultural Heritage Market 

Duration: February 15 to 17, 2022

Venue: East Square, Hunan Intangible Cultural Heritage Exhibition Hall in Yuhua District, Changsha

Activities:

1. Market opening event

Time: 19:30-21:30, February 15, 2022

Venue: Hunan Intangible Cultural Heritage Exhibition Hall in Yuhua District, Changsha

2.Changsha-Zhuzhou-Xiangtan characteristic intangible cultural heritage exhibition and performances

Time: 15:00-16:30, February 16, 2022

Venue: Hunan Intangible Cultural Heritage Exhibition Hall in Yuhua District, Changsha

Lantern Riddle Guessing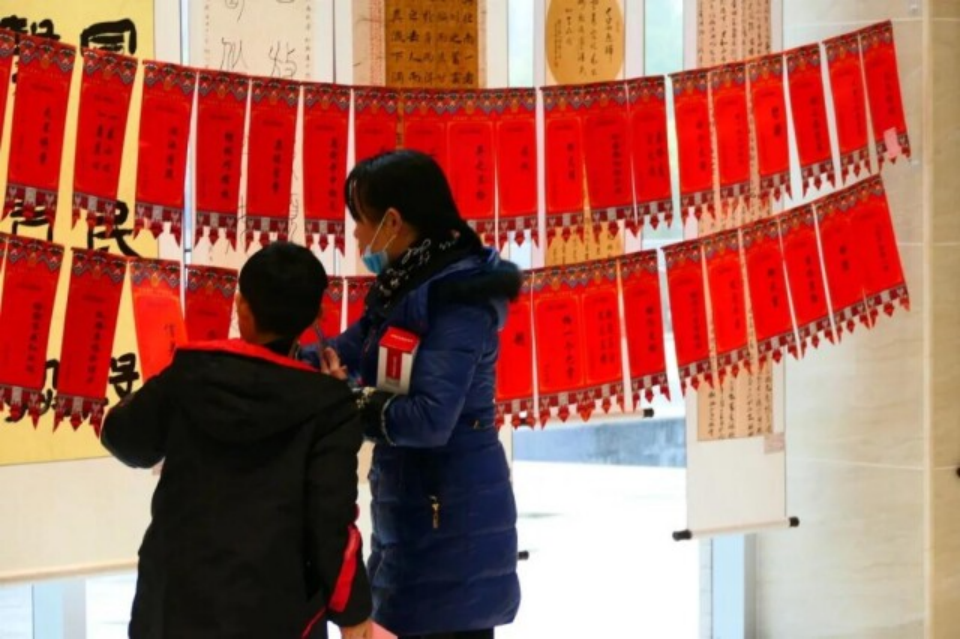 Duration: 9:00-17:00, February 10 to 15, 2022

Venue: First floor, Changsha Mass Art Museum

Lantern Festival Activities at Changsha Binjiang Cultural Park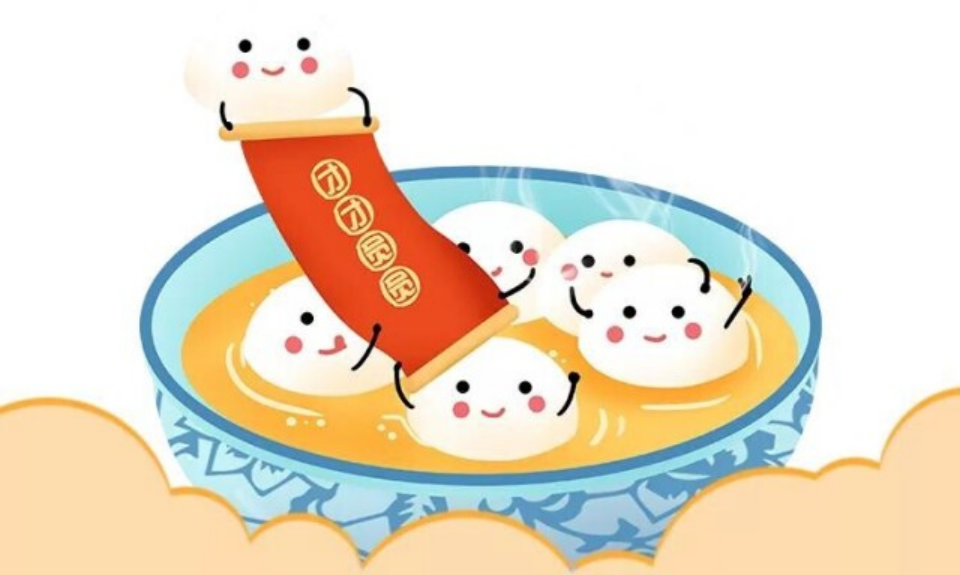 Time: 10:00-11:45, February 15, 2022

Activities: Eating Yuanxiao and guessing lantern riddles.

Staff members will serve Yuanxiao for residents and tourists, so as to create a happy festive atmosphere.

Tang Dynasty-styled Lantern Fair at Window on the World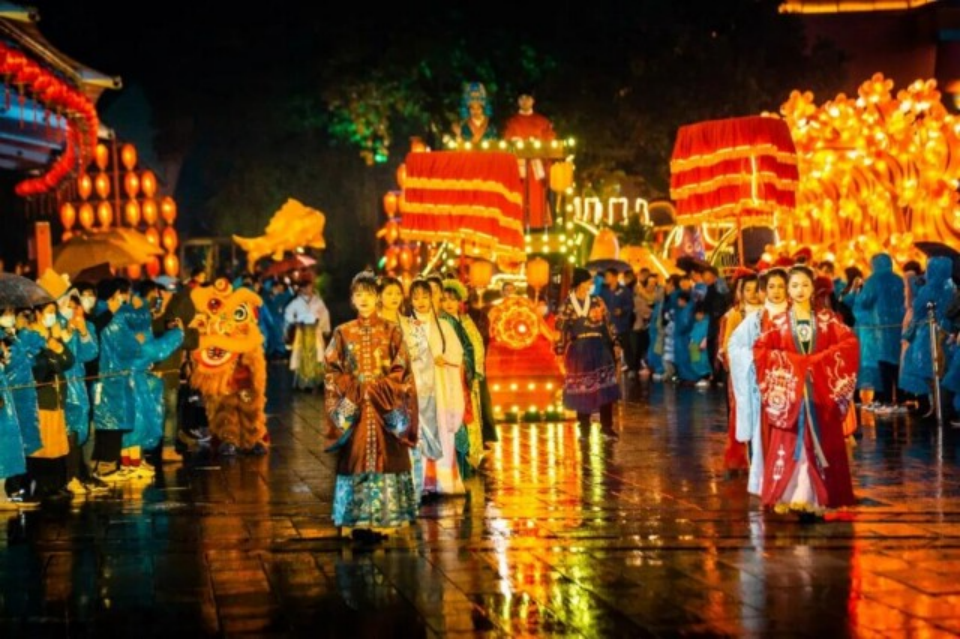 Duration: February 13 to 15, 2022

Venue: Window on the World, Changsha

Activities: a lantern show, fireworks, drone light shows of Kongming lanterns, light shows, parade in Hanfu (traditional Chinese costume), tasting delicious food in the Tang Dynasty, attending a fair, and playing at a parent-child playground.

Tongguan Kiln Temple Fair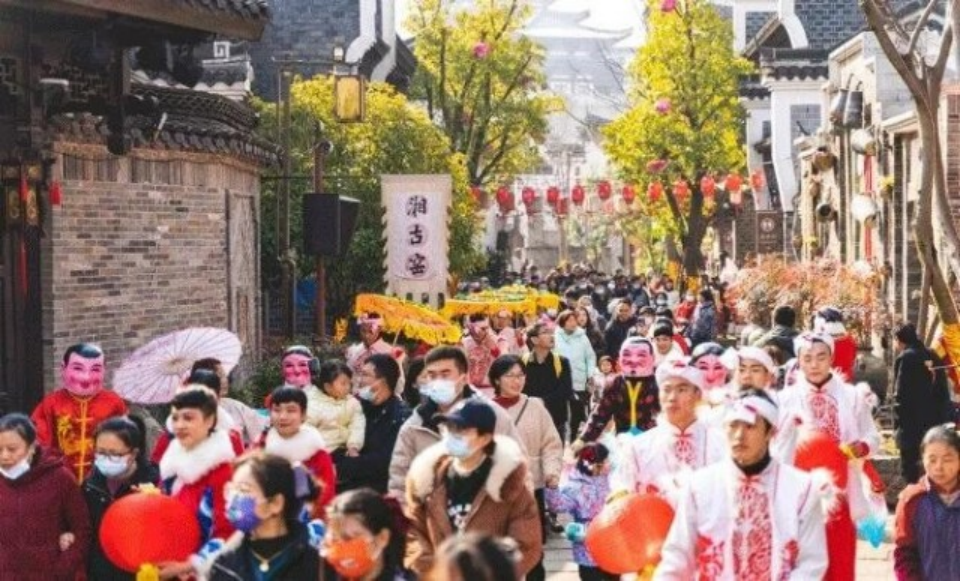 Duration: January 26 to February 15, 2022

Venue: Tongguan Kiln Ancient Town

Activities: lantern shows, intangible cultural heritage performances, fireworks, and bonfire parties.

Lantern Show at Shiyan Lake Scenic Area






Duration: February 12 to 20, 2022

Night tour time: 16:30-21:30

Venue: Shiyan Lake Scenic Area, Changsha

Activities: watching lanterns and experiencing folk customs of various places, lantern shows, opera performances, lion dances, ancient-style parades, bonfire parties, fireworks, special food, and interesting scenic area programs.

Lantern Festival Activities at HB (Changsha) Film Town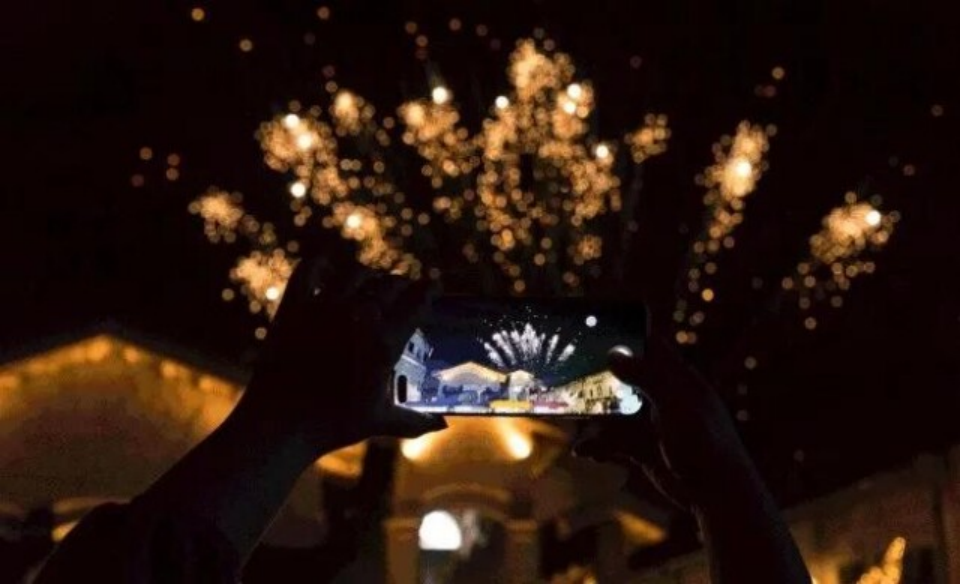 Duration: February 1 to 15, 2022

Venue: HB (Changsha) Film Town

Activities: flying Kongming lanterns, and watching fireworks shows and fascinating performances

Lantern Festival Celebration at Fire God Palace Restaurant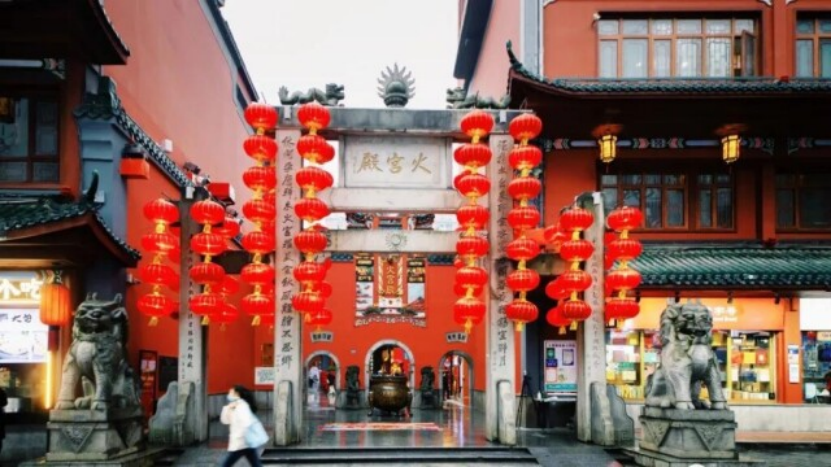 Date: February 15, 2022 (the 15th day of the first lunar month)

Activities at a glance:

1. Flower-drum opera performances (17:30-19:00)

2. Lantern riddle guessing (18:00-20:00)

3. Ring toss (18:00-20:00)

4. Running race

5. livestreaming

Dinosaur Park Lantern Show

A colorful lantern show is being held at the Dinosaur Park on Orange Isle.

Duration: 9:00-21:30 January 22-Februrary 15 (last entry at 21: 00)

Ticket price: the minimum charge is 39.9 yuan.

Address: Dinosaur Park on Orange Isle, Changsha

Meixi International Lantern Show






The 2022 Meixi International Lantern Show is being held at the BBG Meixi Xintiandi Shopping Mall in Changsha. The event has been held for five sessions and favored by residents. The event this year opens to public free of charge and will last till February 28, the 28th day of the first lunar month.

Ticket price: free of charge

Duration: January 21-Febeurary 28, 2022

Venues: BBG Meixi Xintiandi Shopping Mall

Plum Blossom Admiring

Orange Isle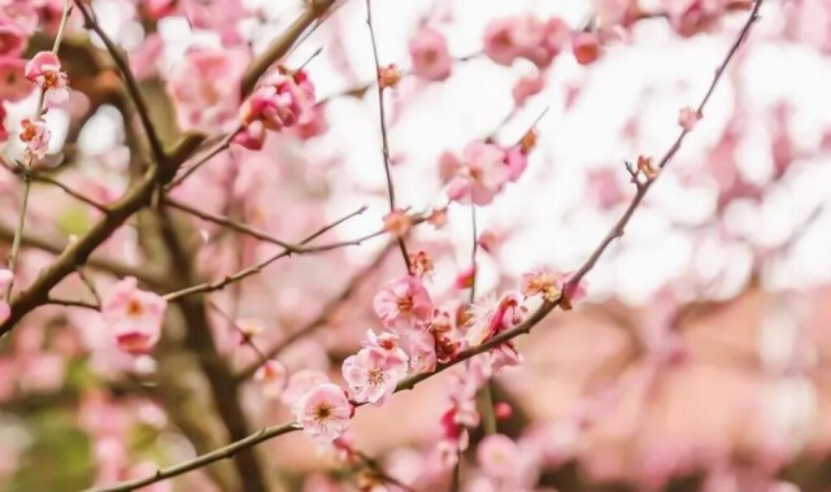 Covering about 20,000 sqm, the Plum Blossom Park on Orange Isle is one of the best places in Changsha to admire plum flowers. There are more than 700 trees of over 10 varieties.

Best viewing time: February to March

Venues: Plum Blossom Park and west of Zhuzhang Ancient Ferry

Ticket price: free of charge (In-advance reservation is needed.)

Address: former site of Tang Shengzhi Mansion, Yuelu District, Changsha

Hunan Botanical Garden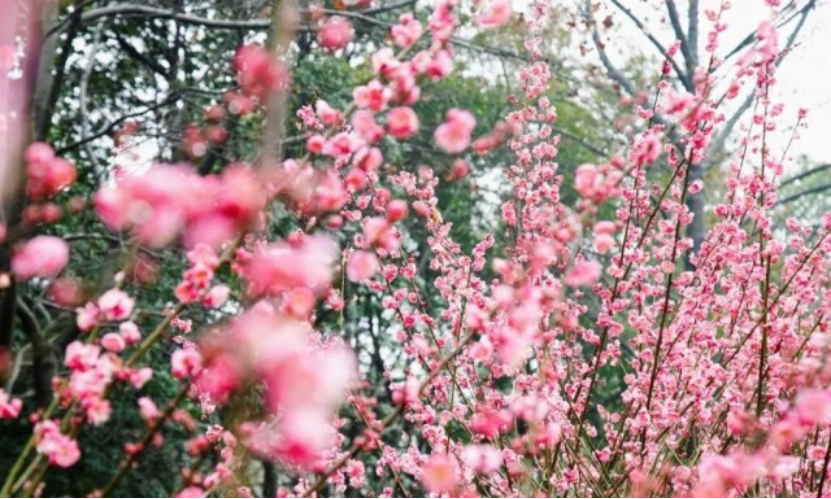 The Plum Blossom Park covers the core scenic area of the garden. There are more than 400 plum trees of 11 varieties.

Flowering time: late January to early March

Plum trees are mainly distributed along the lakeside of Cherry Blossom Lake, Cherry Blossom Avenue, Bamboo Park, and Cherry Blossom Park.

Ticket price: free of charge (In-advance reservation is needed.)

Address: No. 111, Shiwuyuan (Botanical Garden) Road, Yuhua District, Changsha

Translators: Kuang Zhenzhen; Xiao Juan