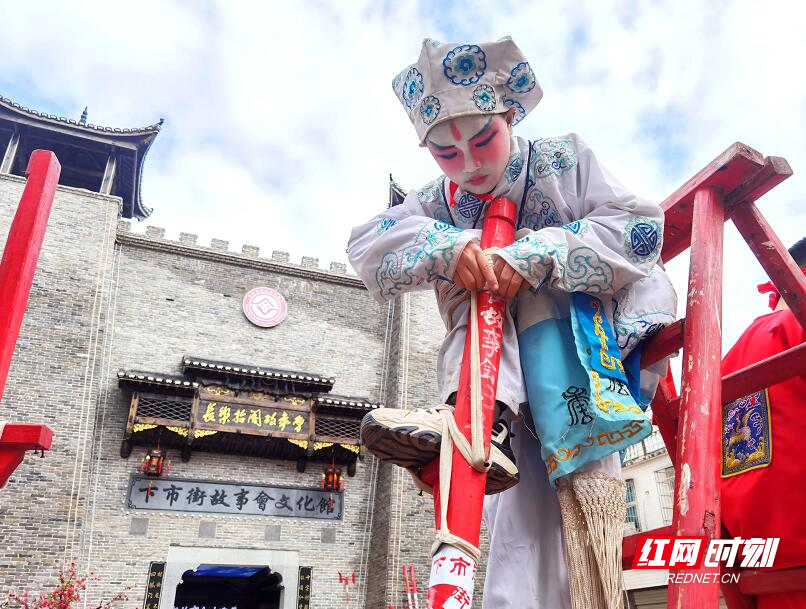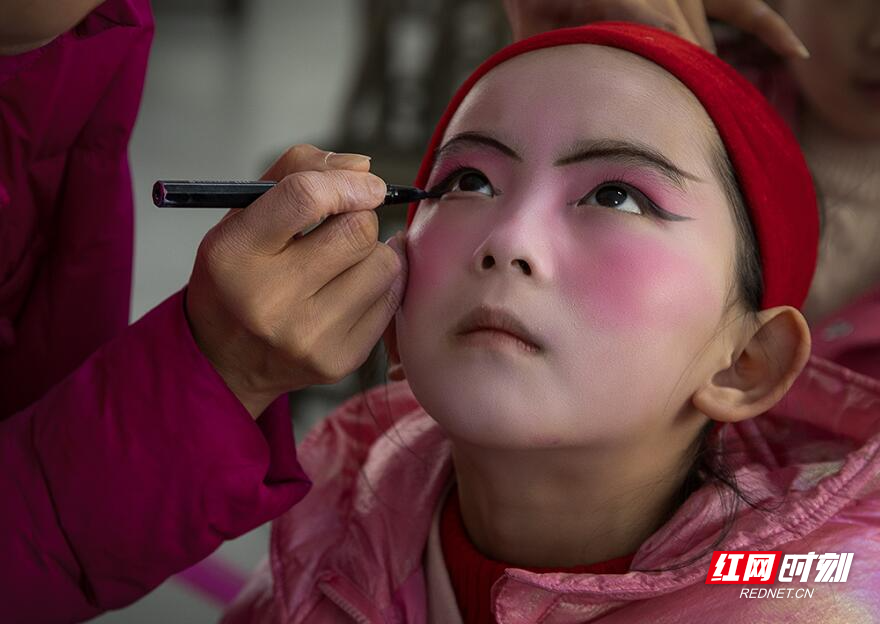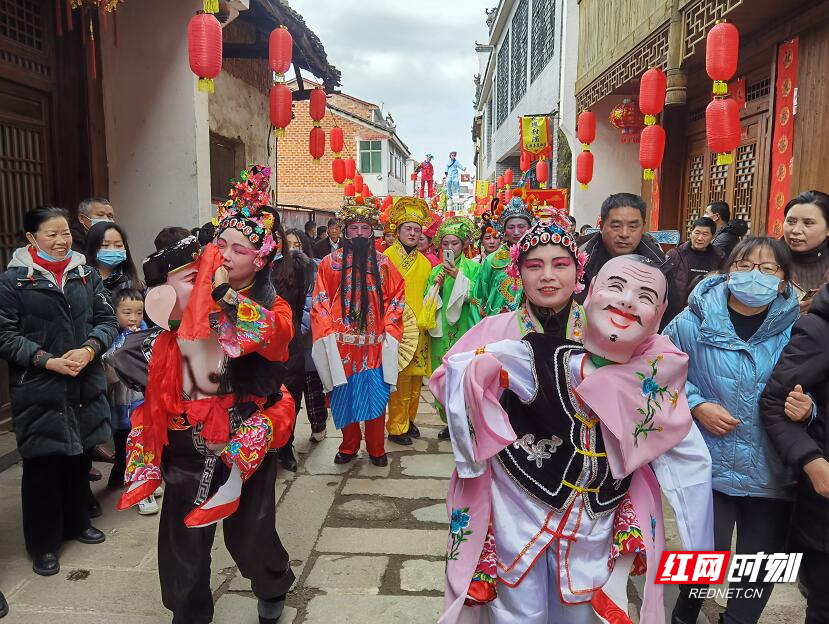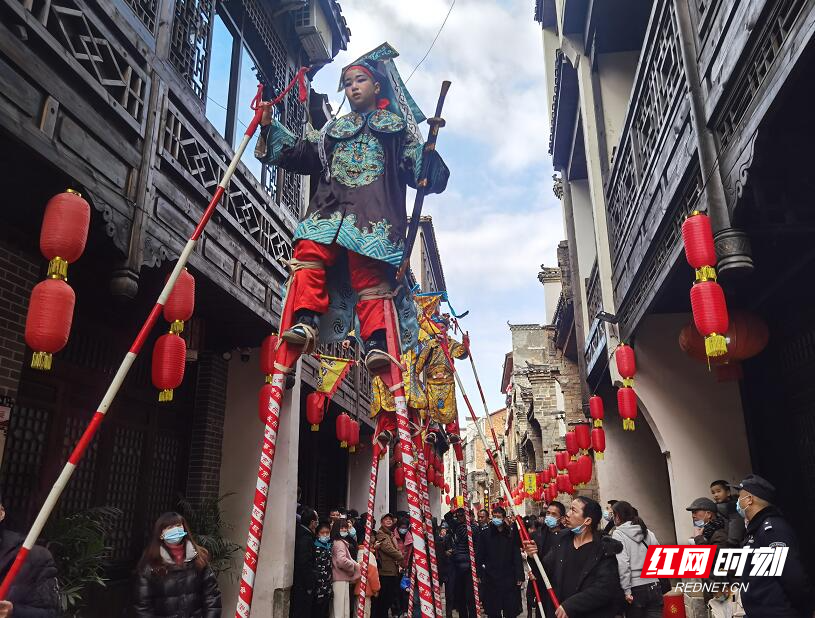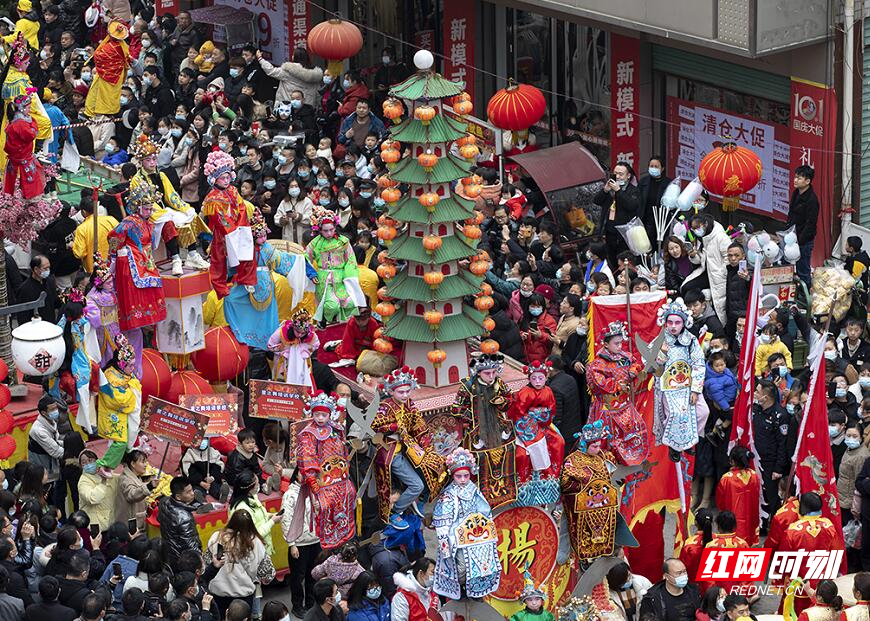 This year February 15th is January 15th in lunar calendar, the date of lantern festival. This being the occasion for "story-telling gathering", Changle, a serene and ancient town in Miluo county, suddenly get into a festive atmosphere, with people wearing traditional costumes and stilts and performing different stories. Watching story and lantern, eating sweet dumplings, and drinking sweet rice wine, guests and the local gather here.

This story-telling gathering activity originated from Tang dynasty, and is still vibrant nowadays. In 2011, story-telling gathering lists as a national intangible cultural heritage. The ingenious aspect of this story-telling gathering is the fact that different groups will compete their performances of stories based on popularity. Competition can really bring up intensity of presentations.

Kids are protagonists of this activity. 200 stories that come from tradition and local opera "story-telling gathering" always win applause from audience.

Every time story-telling gathering happens, people from Changle actively participate it. It is a festival and heritage for them.