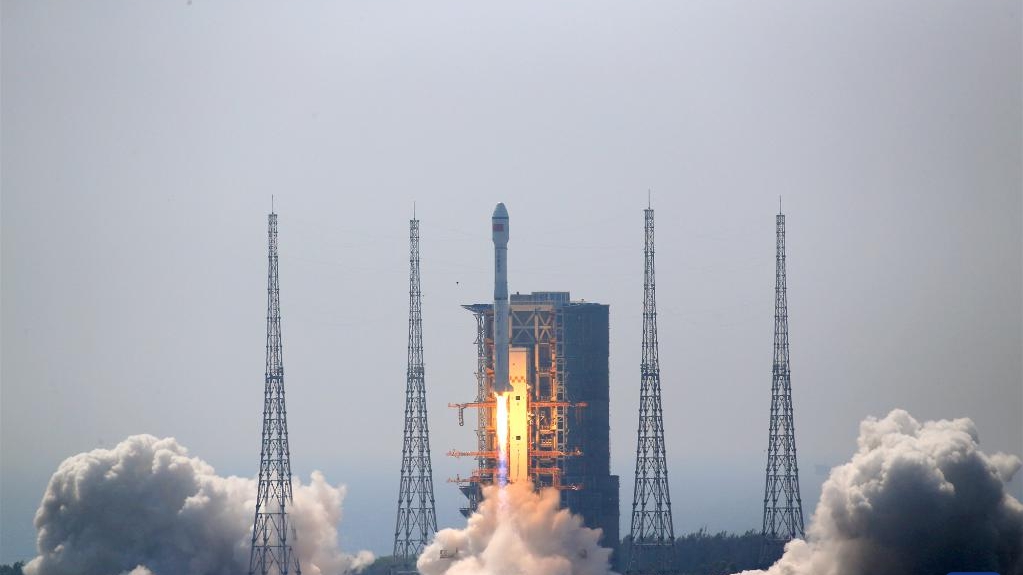 The Long March-8 Y2 rocket carrying 22 satellites blasts off from Wenchang Spacecraft Launch Site in south China's Hainan Province, February 27, 2022.


Photo by Xinhua

The Long March-8 carrier rocket, which sent 22 satellites into orbit in a single ride in a record-setting mission last Sunday, will undertake launch missions for the construction of a satellite communication network, according to Pan Aihua, chief engineer of the China National Space Administration.

Pan told China Media Group that the Long March-8 rocket perfectly fits the current market demand of launching satellites to low Earth orbit (LEO) and medium Earth orbit (MEO).

As China's new generation medium-lift launch vehicle, the Long March-8 is mainly designed to send 3.5 to 5 tonnes of payloads to sun-synchronous orbit (SSO) at altitudes between 500 and 1,000 kilometers.

Such rockets are urgently needed by the market, according to Wu Yitian, deputy chief designer of the rocket.

Twenty-two is China's new record for the most satellites launched by a single rocket.

Before Sunday's mission, the domestic record was held by the first flight of a Long March-6 in September 2015, which deployed 20 satellites. The world record is held by SpaceX's Falcon 9 rocket, which sent 143 satellites in one ride in January 2021.

"We are building the Xingwang (literally, "star network") project, so the number of satellites to be launched will greatly increase in the future, and it's significant to improve the launch efficiency," Pan said, without further elaboration on the project.

U.S. company SpaceX's Starlink has already deployed some 2,000 satellites, and the company aims to expand it to 42,000. Britain's OneWeb has launched 428 satellites, and it plans to build and operate 650 satellites to provide global internet coverage from space.