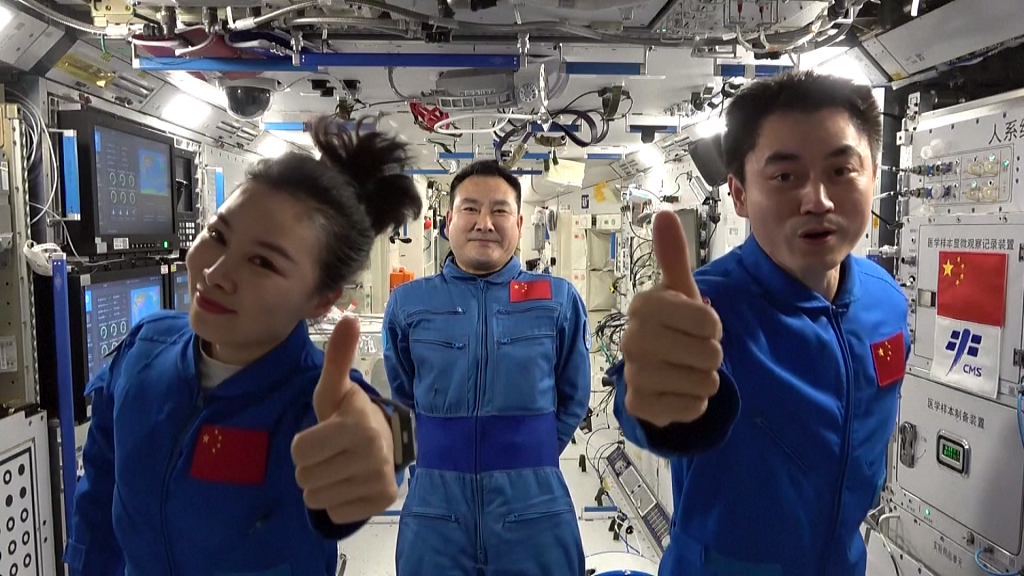 (L-R) The Shenzhou-13 crew – Wang Yaping, Zhai Zhigang and Ye Guangfu.

Three Chinese astronauts aboard the country's space station are set to conclude their six-month mission in orbit and prepare next week for their return to Earth, China Media Group (CMG) has learned.

The Shenzhou-13 trio – Wang Yaping, Zhai Zhigang and Ye Guangfu – delivered the second Tiangong science class via livestreaming Wednesday afternoon.

After working and living in orbit for more then five months, the crew has accomplished a series of activities including two extravehicular activities (EVAs) and transferring a Tianzhou-2 cargo ship to the Tianhe core module using a robotic arm.

In addition, they also conducted further verification of life support technologies and compatibility assessment of all systems in preparation for future long-term human involvement and the completion of China's space station.

As planned, the crew will return to Earth at around day 180.