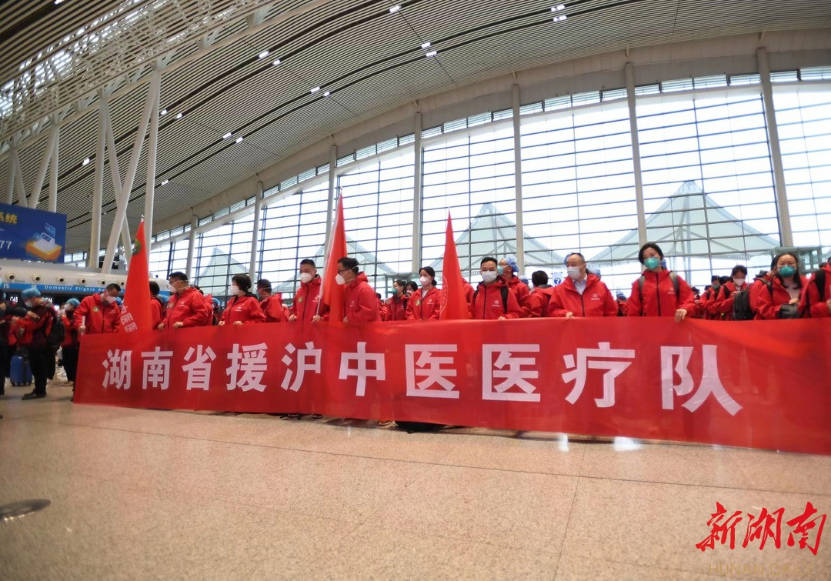 A group of 606 Hunan traditional Chinese medical workers were bound for Shanghai on the morning of April 15, 2022. They would take over a local makeshift hospital according to the arrangements and requirements of the medical treatment group of the State Council joint prevention and control mechanism against COVID-19.

Li Dianxun, a member of the Standing Committee of the CPC Hunan Provincial Committee and executive vice governor of Hunan Province, saw off the medical team at the Changsha Huanghua International Airport.

The medical team was led by Xiao Wenming, deputy director of the Hunan Administration of Traditional Chinese Medicine. The team members were mainly from the First Hospital of Hunan University of Chinese Medicine, the Second Hospital of Hunan University of Chinese Medicine, the Hunan Academy of Traditional Chinese Medicine Affiliated Hospital, the First Affiliated Hospital of Hunan College of Traditional Chinese Medicine, and 25 traditional Chinese medicine hospitals above the second level in Changsha, Hengyang, Yueyang, Changde, Shaoyang, Yiyang, and Xiangxi.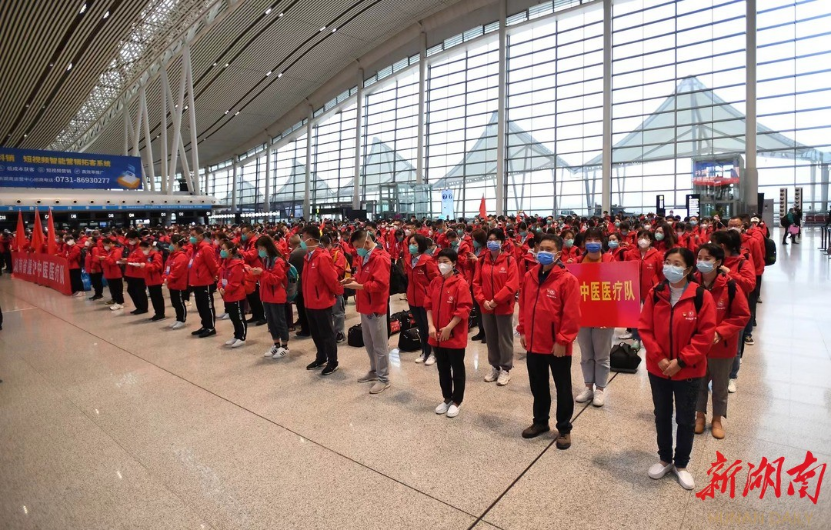 The call for the establishment of the medical team assisting Shanghai has received great response from the people engaged in traditional Chinese medicine in Hunan Province. More than 2,000 medical workers volunteered to go to the front line. The Hunan team will take the flight of the China Southern Airlines Hunan Branch to Shanghai, and take over the makeshift hospital at Xinchang Gudan Road, Pudong New Area, Shanghai. It will make full use of the epidemic prevention and control experience of the "integration of traditional Chinese and Western medicine" in Hunan Province, to provide diagnosis and treatment services for patients in the hospital.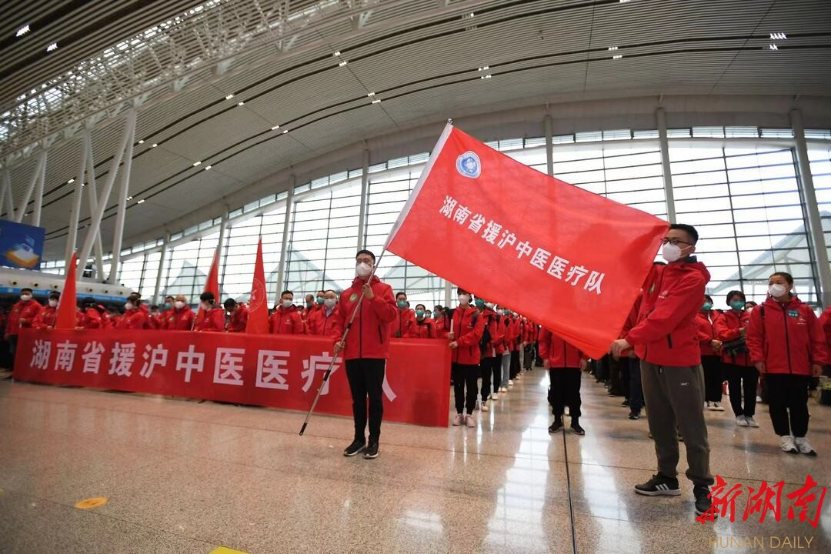 It was learned that this was the second batch of medical workers sent by Hunan Province to assist Shanghai. On April 3, Hunan dispatched 104 medical staff to support Shanghai in carrying out nucleic acid testing. So far, Hunan has sent 2 batches of medical team members to Shanghai, totaling 710 people.

Translator: Yu Jiangjiang