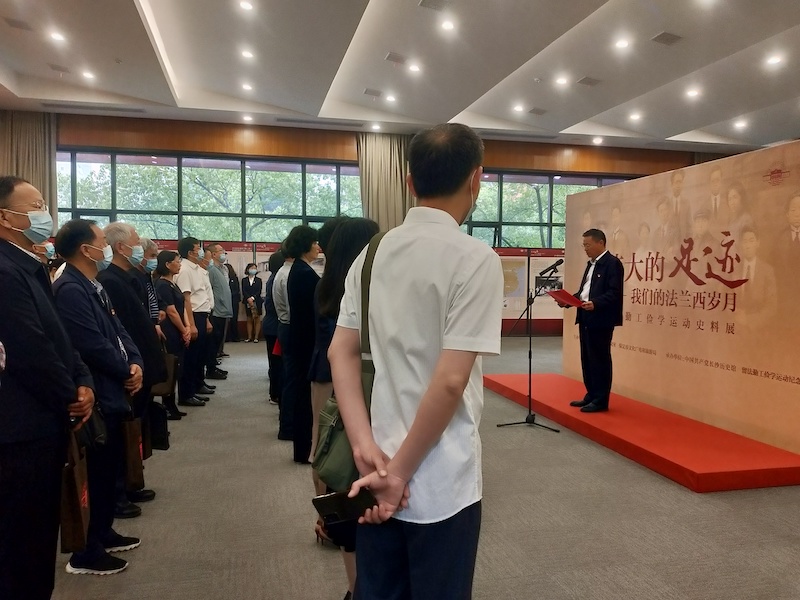 An exhibition displaying historical materials of the Work-Study Movement in France opened at the Changsha Exhibition Hall on the CPC History on May 24. With the theme of "Great Footprints -- Our French Years", the exhibition comprehensively demonstrates the magnificent history of the movement.

Around the May Fourth Movement, thousands of progressive young Chinese went to France, where they worked in factories in Paris, Lyon and Montargis to pay for their studies in the European country. At that time, the Xinmin Institute actively sponsored and organized its members and Hunan youths to participate in the Work-Study Movement in France. Late Chinese leader Mao Zedong was then engaged in the liaison work. Between 1919 and 1920, more than 1,600 people from all over the country arrived in France in 20 groups. Many of them came from Sichuan, Hunan and Hebei provinces.

Precious documents and historical photos vividly reproduce the footprints of revolutionary ancestors who overcame various difficulties to seek advanced knowledge and ignite the dream of building a powerful country during their work-study period in France.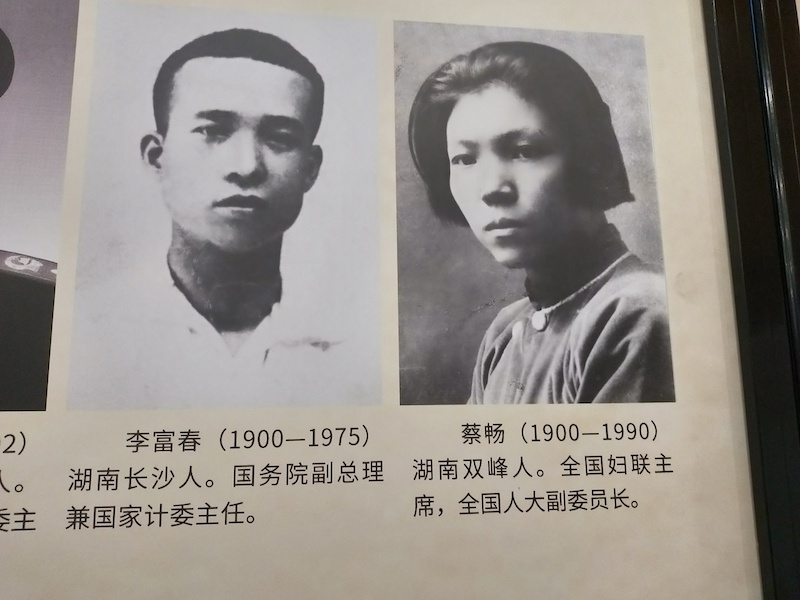 More than 160 precious documents, 210 old photos and over 20 physical objects are on display, fully demonstrating the process of young people of the times pursuing dreams in France to serve the country.

This exhibition is Changsha's first special exhibition introducing the Work-Study Movement in France. It was sponsored by the CPC History Research Office of the CPC Changsha Municipal Committee and the Baoding Municipal Bureau of Culture, Radio, Television and Tourism, and undertaken by the Changsha Exhibition Hall on the CPC History and the Baoding Memorial Hall of the Work-Study Movement in France.

Instructions:

Duration: May 24 - late June

Venue: Changsha Exhibition Hall on the CPC History (No. 538, Bayi Road, Changsha)

Opening hours: 9:00-17:00 (last entry at 16:00); closed on Mondays (except statutory holidays)

Visitors can make reservations via the exhibition hall's official WeChat account, and show their valid documents when entering.

Telephone: 0731-81861921

Tips:

Before entering the exhibition hall, visitors are required to have their temperature checked, and show their health QR codes, travel history codes and valid ID documents for verification. Those who have traveled to medium-risk or high-risk provinces or cities within 14 days must provide proof of negative results of nucleic acid tests taken within 48 hours.

When queuing up and visiting, visitors should keep a distance of more than 1 meter and avoid gathering. Visitors should wear a mask and take proper personal protection measures throughout the tour.

During the epidemic period, the exhibition hall sets a cap of 2,000 tourist visits a day.