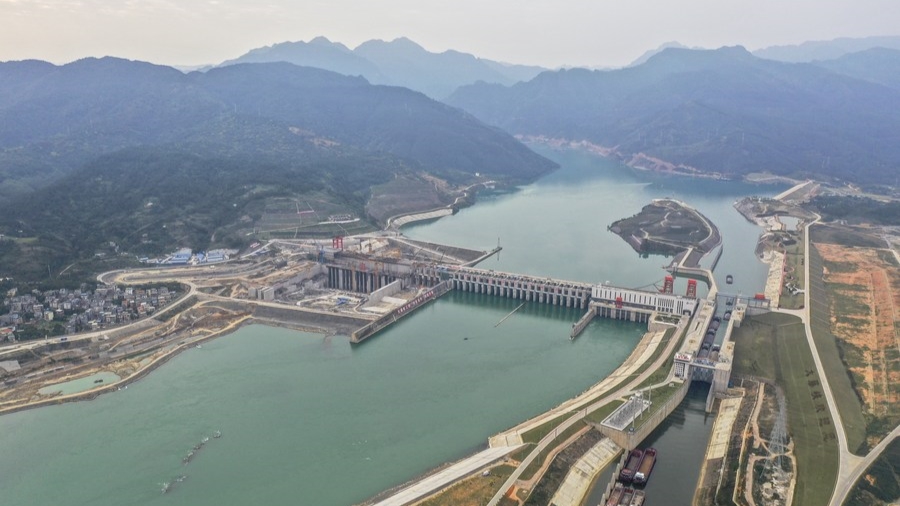 The Dateng Gorge water conservancy project in Guiping, south China's Guangxi Zhuang Autonomous Region, March 11, 2022. Photo by Xinhua

The People's Bank of China has pledged to further improve financial services for water conservancy projects in the country and facilitate stabilizing the economy.

The bank and the Ministry of Water Resources jointly held a teleconference on financial support for the promotion of infrastructure projects aimed at water conservancy on Monday.

China is accelerating the construction of water conservancy projects amid the country's efforts to expand domestic demand and promote high-quality development.

Major water conservancy projects have a long industrial chain, which will attract a lot of investment and create many employment opportunities in the short term, according to the teleconference's attendees.

In the medium and long term, improving water conservancy construction is of great strategic significance to China's food security, low-carbon transformation, and disaster reduction and prevention, attendees said.

China has called for bolstering the construction of network-based infrastructure in fields such as transport, energy and water conservancy, with efforts made to improve efficiency, at the 11th meeting of the Central Committee for Financial and Economic Affairsin April.

The country has invested 414.4 billion yuan ($61.86 billion) in new water conservancy projects in the first five months of the year, Wei Shanzhong, vice minister of water resources, said last week.

China is expected to complete investments worth over 800 billion yuan in water conservancy construction this year, Wei added.