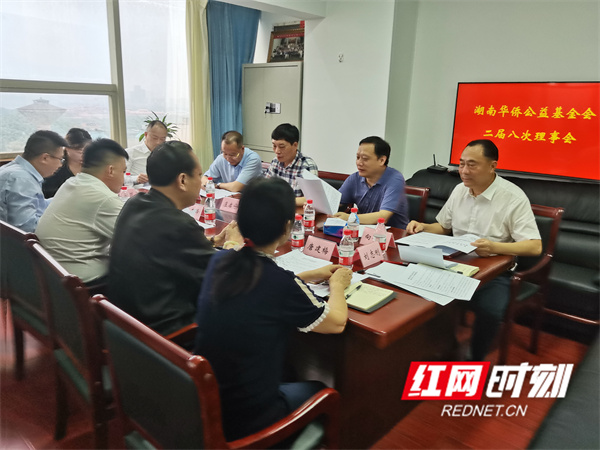 The conference

On June 12, the eighth session of the Second Council of Hunan Overseas Chinese Public Welfare Foundation (hereinafter referred to as "the foundation") was held in Changsha. The meeting summarized and reviewed the main work of the first half of this year, focused on the deployment of the work of the second half of this year, and passed the financial report of Hunan Overseas Chinese Public Welfare Foundation for the first half of 2022 after review.

At the meeting, participants discussed and exchanged views on the work objectives and tasks, team development and other management systems in the second half of this year, so as to ensure the completion of these works.

Sun Minsheng, a member of the party committee and vice chairman of the Provincial Federation of returned overseas Chinese, spoke highly of the achievements made by the foundation this year. He pointed out that in order to ensure the implementation of the charity work of the Overseas Chinese Federation in the new era, the foundation must keep up with "the Two Upholds" and always adhere to the correct political direction. We should gather the strength of the overseas Chinese community, raise for the public compassion, promote the spirit of public welfare, expand fund-raising channels with high-quality service and professional attitude, spread the concept of public welfare, carry out public welfare activities, improve social credibility, and welcome the opening of the 20th National Congress of the Communist Party of China with outstanding achievements.

Xiang Changjiang, the president of the foundation requested that the foundation should closely focus on the central work of the CPC and the country, identify the orientation of public welfare and charity work to serve the overall economic and social development, help the country achieve high-quality economic and social development, and aim to become a standardized and orderly demonstration social organization, so as to successfully accomplish all the targets and tasks for this year.