On June 13, Foreign Ministry Spokesperson Zhao Lijian posted a picture of Wuyi Square in Changsha on his personal Twitter account with the caption "Food court, Changsha, #China", presenting Changsha to the world.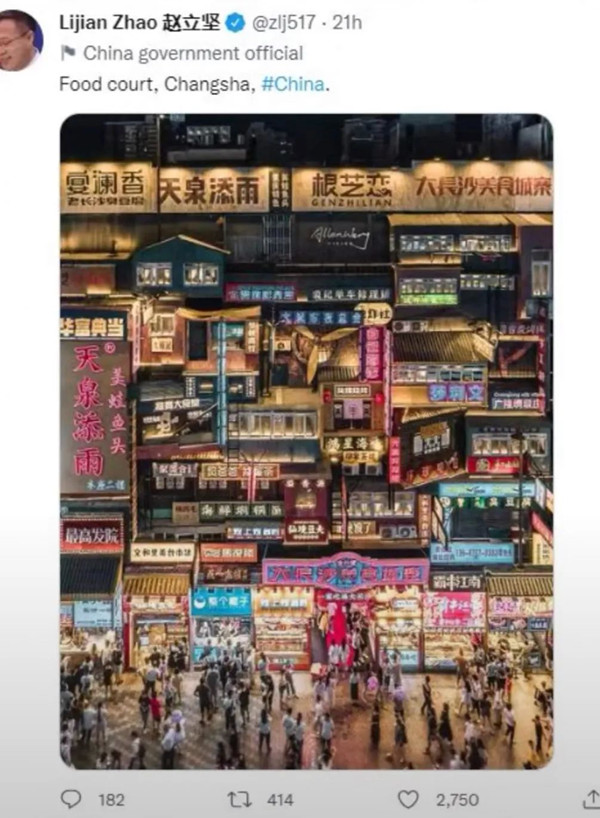 It is reported that Spokesperson Zhao Lijian is a graduate from the School of Foreign Languages of Central South University in Changsha.

Changsha, an internet-famous city, has recently gone viral on social media. Changsha is among China's top 10 most popular tourist destinations for graduates and college students, according to a report on consumption trends during the "graduation trip season" released by the online travel agency ly.com on June 13. The other nine cities are Kunming, Chengdu, Chongqing, Haikou, Xi'an, Urumqi, Wuhan, Guangzhou, and Guiyang.