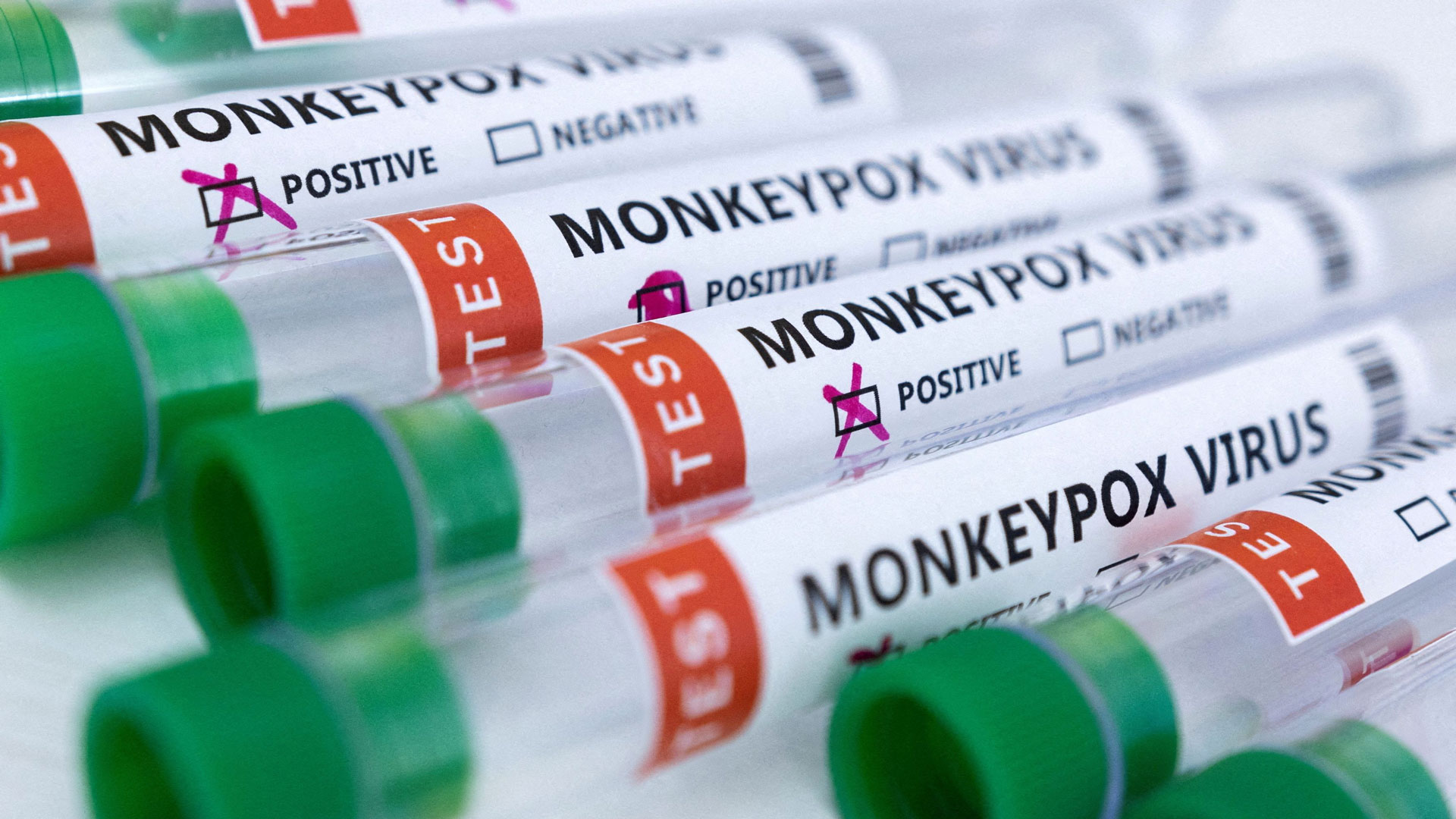 Test tubes labelled "Monkeypox virus positive and negative" are seen in this illustration taken May 23, 2022.

Though there has been no monkeypox cases in China yet, the country's health authority has issued guidelines on how to identify and treat the cases when they emerge.

China's National Health Commission disclosed on Wednesday that they have distributed the guidelines to local health authorities on June 10.

The guidelines said that monkeypox cases can be confirmed through viral culture or nucleic acid test like COVID-19.

Some symptoms of monkeypox may look like chickenpox, herpes simplex, measles and dengue fever but they are not at all the same diseases, the guidelines said.

People can catch the disease through close contact with patients, droplet from patients, contact with infected objects and vertical transmission from mother to children.

Infection through sex is not ruled out, said the guidelines.

All kinds of people are prone to infection, while those vaccinated against smallpox may have some level of immunity.

Incubation period of the monkeypox virus ranges from five to 21 days. Patients may initially have fever, with body temperature above 38.5 degrees Celsius. One to three days later, the patients may find rashes on their faces, which will then spread to limbs.

Though there's not a specific drug for monkeypox, there are four kinds of treatment that will help the patients recover, including supportive therapy, treatment of complications, supportive psychotherapy and traditional Chinese medicine, according to the guidelines.

The guidelines also said that all suspected cases and confirmed cases should be isolated to prevent further infections.

More than 1,300 cases of the viral disease have been reported by about 30 countries, mostly in Europe, since early May.

The World Health Organization will convene an emergency committee on Thursday next week to assess whether the monkeypox outbreak represents a public health emergency of international concern.