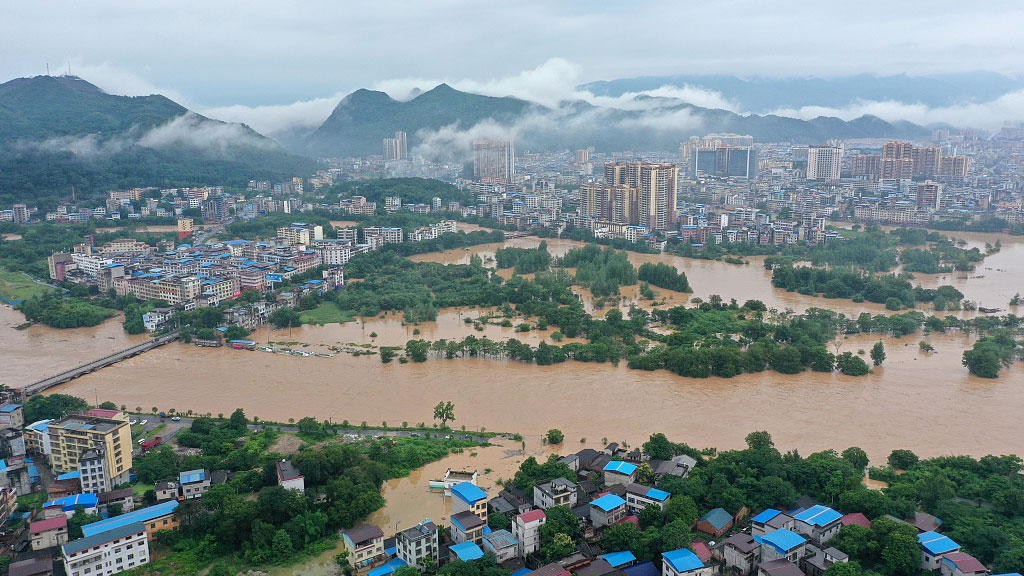 The lower parts of Quanzhou County are flooded after heavy rainfall, Guangxi Zhuang Autonomous Region, China, June 19, 2022.


Photo by CFP

China's flood relief authority has warned of more floods hitting areas along the Pearl River and the Yangtze River.

The State Flood Control and Drought Relief Headquarters said during a video meeting on Sunday that more floods are forecast to hit the Pearl River basin. Areas along the Yangtze River should implement flood control and relief measures as rainfall is forecast to expand northward.

Flood emergency response has already been activated in the Yangtze River basin, as provinces along the river make efforts to protect people's lives and properties.

The headquarters said they will maintain the Level III emergency response on Sunday for the Pearl River areas.

China has a four-tier flood-control emergency response system, with Level I representing the most severe response.

Working groups and expert groups have been sent to Guangdong Province and Guangxi Zhuang Autonomous Region to help with the ongoing relief work.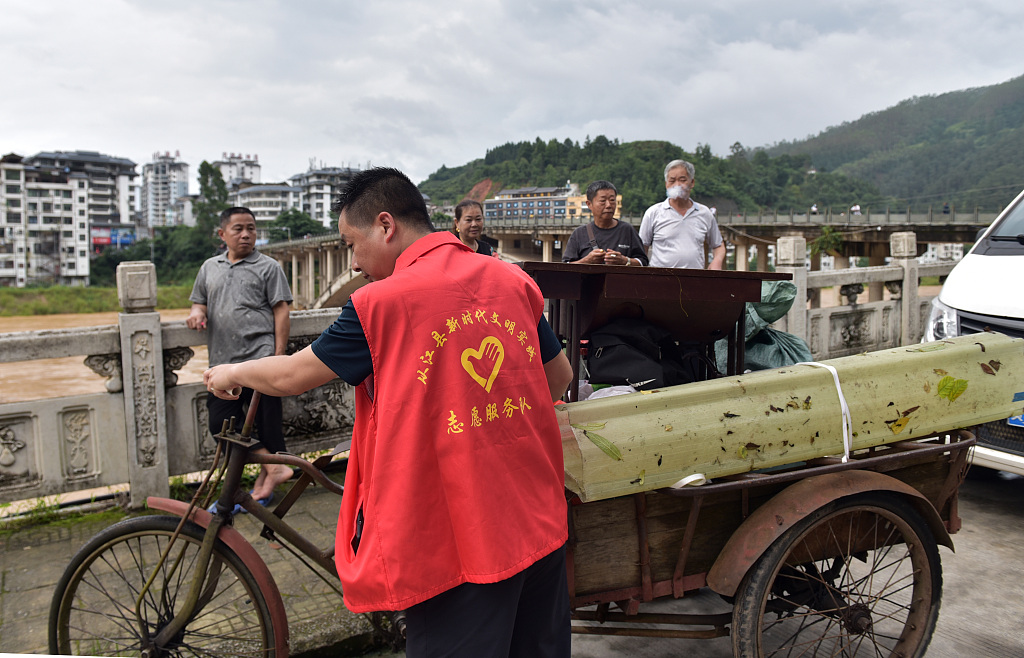 A volunteer helps a family evacuate as floods hit Congjiang County, Guizhou Province, China, June 18, 2022. Photo by CFP

Flood relief supplies including tents, folding beds and quilts are being shipped to Guangxi, according to the Ministry of Emergency Management.

Torrential rains that have caused the floods in recent days don't seem to be subsiding as the National Meteorological Center renewed its yellow-color warning on Sunday, saying that heavy rainfall is expected in southern China on Monday.

Extreme rainfall will most likely hit the northern part of Jiangxi Province and the southwestern part of Zhejiang Province.

Across southern China, 75 rivers have reached emergency level in 24 hours.

The Songxi County in Fujian Province saw the worse flood in its history on Saturday, with the highest water level reaching 193.98 meters, 1.78 meters above the safe level.

Blackouts have affected more than 17,000 households in the county. As of 2 p.m. on Sunday, 7,000 of them had power restored.

The local government in Guangxi's Guilin City has temporarily banned all ships from sailing on the Lijiang River since 7:30 a.m. on Sunday. More than 1,000 teachers and students trapped in floods were all moved to safety after eight hours of rescue efforts.