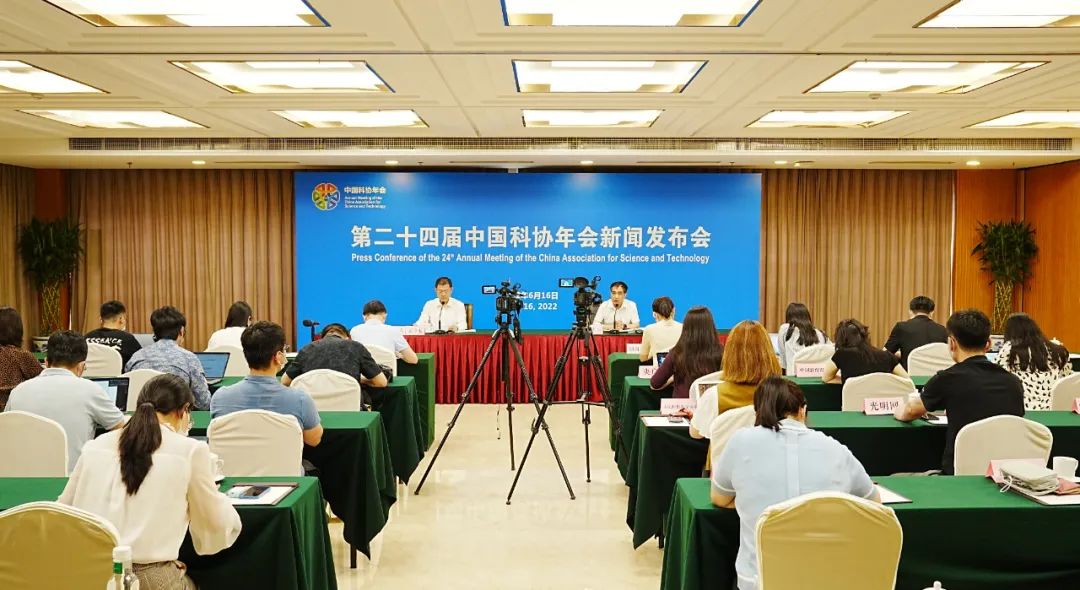 The press conference of the 24th annual meeting of the China Association for Science and Technology on June 16, 2022 in Beijing. Photo by Chinadaily

The China Association for Science and Technology will host its 24th annual meeting in Changsha, Hunan province from June 26 to 27. This year's event will focus on innovation, green development, talent  development and building new engines for growth in central China.

Liu Yadong, the director of the Service Center for Societies of CAST, said at a press briefing on Thursday that around 100 academicians from the Chinese Academy of Sciences, the Chinese Academy of Engineering as well as other top experts will attend the meeting.

The meeting will include 35 events covering five major themes: self-reliance in science and technology, the role of innovation and technology in the rise of central China, green development, open cooperation and talent development, and serving the people through science, technology and innovation.

One of the highlights of this year's meeting is CAST's plan to consult experts on the best ways of helping turn Hunan province into a competitive region for science and technology, Liu said.