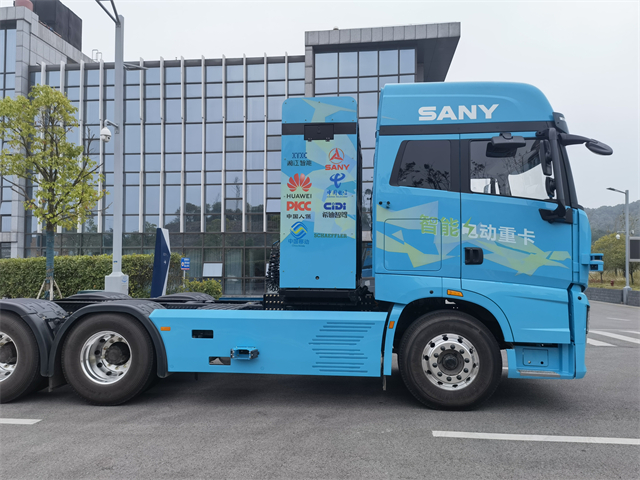 On June 20, a new-energy self-driving heavy truck loaded with trailers for logistics flexibly changed lanes to overtake and detour in Xiangjiang Intelligent Network Industrial Park. Its driving skills are comparable to experienced drivers.

This is an application scenario of the 5G smart logistics demonstration project jointly created by the Xiangjiang New Area, Sany Heavy Industry (Sany), and Xiangjiang Intelligent Science and Technology Innovation Center Co., Ltd. (ITIC). The project has completed the R&D test of Hunan's first local new-energy self-driving heavy truck for logistics, and is expected to obtain the expressway self-driving test license in July.

On February 4, 2021, the Xiangjiang New Area, Sany, and ITIC signed the "Intelligent Network Connection and Smart Construction Machinery Integrated Innovation Application Platform Project Cooperation Agreement". A "vehicle, road, and cloud" integrated and coordinated smart logistics overall solution and industry standard have been established. It is based on Sany's new generation of intelligent heavy truck products, intelligent upgrading demands, and daily logistics and transportation needs of industrial parks, relying on the intelligent connected vehicle infrastructure and application scenario system created and operated by ITIC, and supported by such ecological partners as Huawei, China Mobile, China Telecom, and Schaeffler.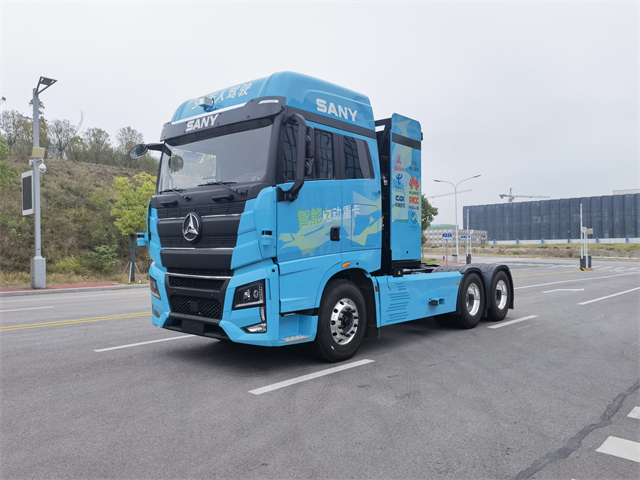 It was learned that the project has completed R&D and mass production of a Sany new-energy drive-by-wire chassis heavy truck. Two intelligent connected self-driving heavy trucks for logistics have completed the R&D test based on the drive-by-wire chassis, and passed the closed test of autonomous driving in the National Intelligent Connected Vehicle (Changsha) Test Area. Their accumulated self-driving test mileage exceeds 5,000 kilometers.

The construction of the 5G intelligent logistics demonstration line in the Xiangjiang New Area is also in full progress. Most of the intelligent transformation of the high-speed sections of the demonstration line has been completed. Based on the daily logistics and transportation needs from Sany Xingsha Industrial Park to Ningxiang Industrial Park, the project will build an inter-city smart logistics transportation network covering Changsha, Ningxiang, and other key areas in a three-year period. No less than 10 intelligent self-driving heavy trucks will be put into use to carry out demonstration operation.