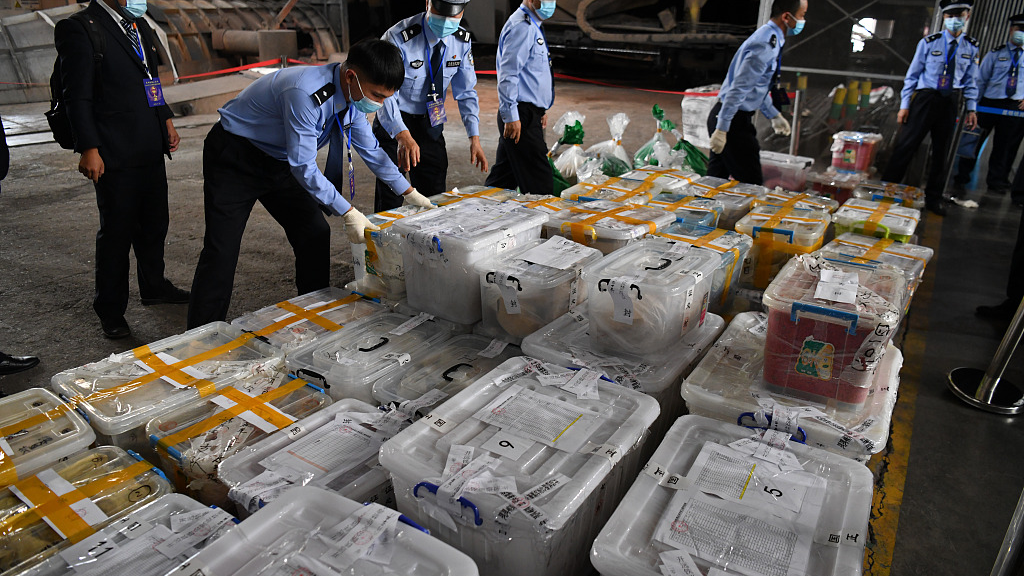 Police pile the seized drugs in Kunming, southwest China's Yunnan Province, June 25, 2022. Photo by CFP

China's drug control situation has improved in recent years due to the country's intensified fight against narcotics and harsh punishment for relevant criminals, but new varieties of the banned drugs and trafficking methods remain a major challenge.

Drug-related crimes and the scale of drug abuse have declined

The number of drug-related crimes decreased to 54,000 in 2021 from 140,000 in 2017, with an average annual decline of more than 20 percent for five consecutive years, said officials at a press conference held by the Ministry of Public Security on Thursday, two days ahead of the 35th International Day Against Drug Abuse and Illicit Trafficking.

By the end of 2021, China had nearly 1.49 million registered illicit drug users, down 42.1 percent from 2016, including 121,000 newly identified drug users, down 72.8 percent from 2016, according to the press conference.

Besides, China has also seen a continuous decline in drug-related criminal cases since 2015.

In 2021, Chinese courts concluded 56,000 drug-related criminal cases, down almost 60 percent compared to 139,000 in 2015, a record high, according to a statistic released by the Supreme People's Court (SPC)on Saturday.

Courts across the country have always given harsh punishments to criminals involved in drug-related offences in the past decade, with a felony rate of 23.09 percent, which means a prison term of at least five years, the country's top court said.

Nowadays, narcotic and psychotropic substances have also been brought under the legal purview in China.

The country now has 449 kinds of narcotics and psychotropic substances on the list of controlled drugs, and 58 of them were added last year.

"China now has the largest number of listed controlled drugs and the strictest drug control in the world," said Liang Yun, head of the Narcotics Control Bureau of the Ministry of Public Security, at a press conference on Thursday.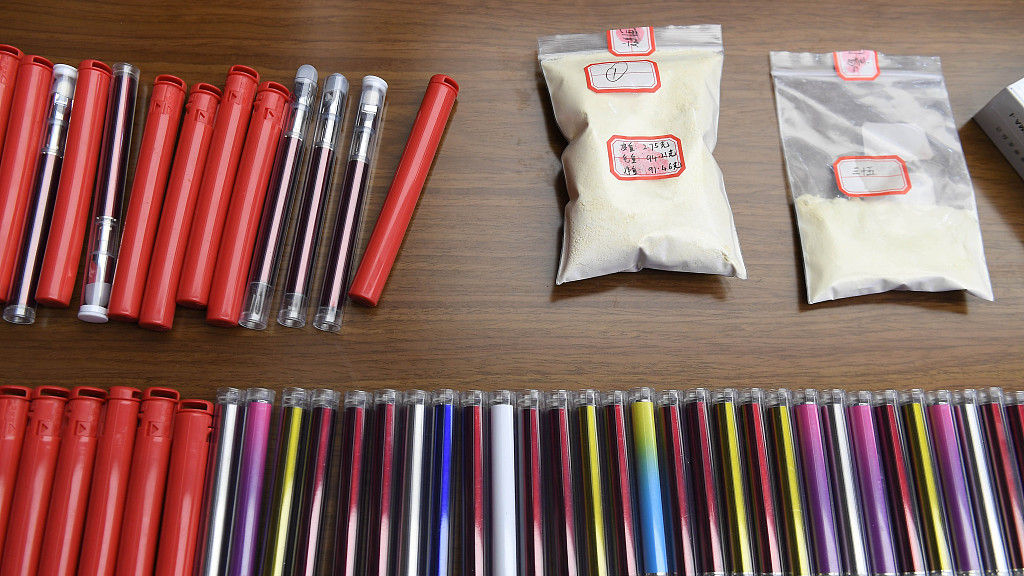 Synthetic cannabinoids seized by police in Changsha City, central China's Hunan Province, December 13, 2021. Photo by CFP

Challenges ahead

Acknowledging the achievements of the nationwide fight against drugs, Liang also cautioned that the fight is still complex and arduous in the face of challenges from overseas drugs sneaking in and active online drug trafficking.

The Golden Triangle is still a major source of drugs in China, and narcotics were mainly brought into the country through international routes or smuggled by sea, according to China's top court.

In 2021, about 98.8 percent of the 1.81 tonnes of heroin and 89.3 percent of the 15 tonnes of methamphetamine taken seized came from the Golden Triangle, according to a report on illicit drug control in China in 2021, released by the office of the China National Narcotics Control Commission.

Heroin, methamphetamine and ketamine were among the top three drugs, according to SPC, while offenses related to new types of narcotics, such as synthetic cannabinoids and methcathinone, are rising across the country in recent years.

Additionally, many drug offenders have been found to use the internet and information technologies to commit drug-related crimes, bringing a big challenge to the country's drug control, said the country's top court.

According to the report, various platforms, including social media tools, secondhand trading platforms, and game websites, are used in the drug trade, and payments are in virtual and gaming currencies.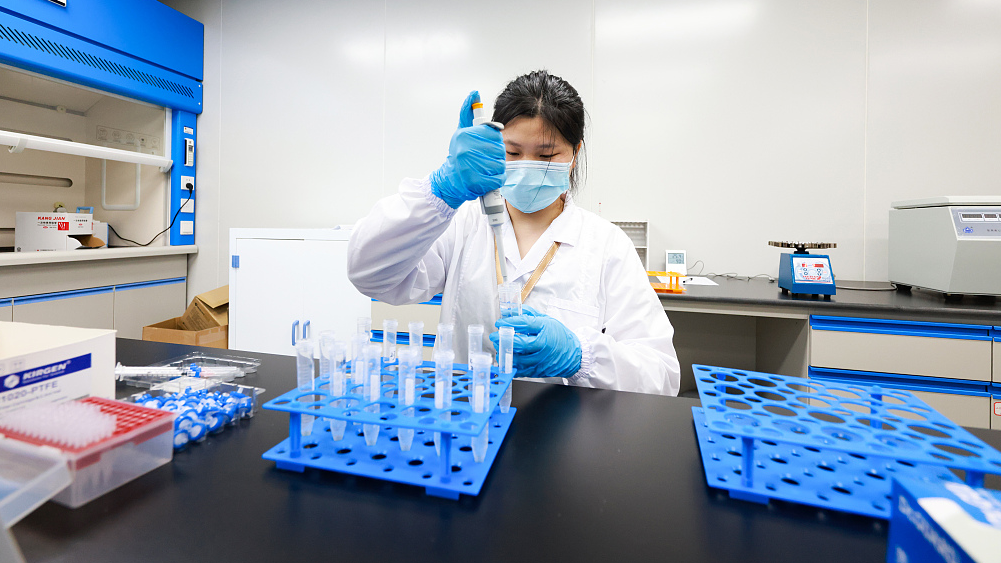 A researcher tests drug samples in Yichang City, east China's Jiangxi Province, June 24, 2022. Photo by CFP

Role of tech in drug control

Drug control authorities in China have adopted technical means to help monitor, test and identify new drugs and track and crack down on drug-related illegal activities.

The National Drug Laboratory and its five sub-centers located in Beijing and the provinces of Zhejiang, Guangdong, Sichuan and Shaanxi were established in recent years.

The work of those laboratories include urban sewage testing, hair toxicology testing as well as screening and analysis of new psychoactive substance, said Liang.

The sewage testing could detect more than 50 narcotics, Du Mingluo, a worker at Guangdong drug laboratory, told CMG.

In June, 2020, police in south China's Guangdong Province smashed a drug manufacturing factory and seized 760 kilograms of raw materials such as ketamine, with a source found from testing the sewage around the factory, The Paper reported.

A national anti-drug big data system was also established to improve the national anti-drug comprehensive information application system and research and judgment platform, and to enhance the ability of targeted attack and control, according to the Ministry of Public Security.