The 2022 Hunan International General Aviation Industry Expo lowered its curtain on September 4. More than 30,000 professional and 30,000 non-professional visitors were attracted during the four-day exhibition, between September 1 and 4.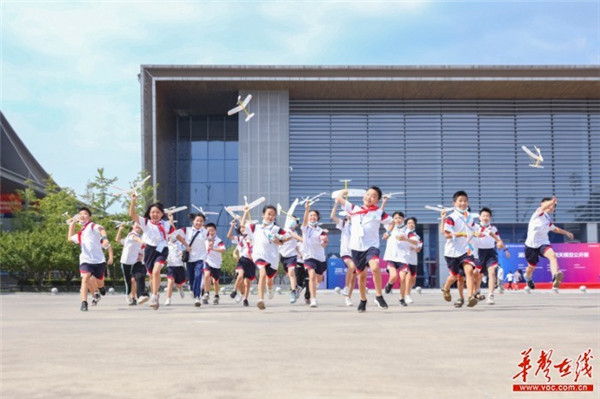 Students participate in a model aircraft competition at the Changsha venue of the expo. Photo by the host

Between August 31 and September 4, a total of 326 general aviation enterprises from 14 countries and regions came to Hunan Province for this expo. They contracted 42 industrial projects, with a contract value of 41.76 billion yuan; and, tied up deals of 306 million yuan, with an anticipated value of 4 billion yuan. Eighty-two investment promotion projects were released, with a total investment of 121.319 billion yuan.

On the online exhibition platform, 312 enterprise exhibitors participated and showcased 1,714 products. Twenty one-to-one pairing-up video meetings for enterprises were held, attracting 420,000 audiences.

At the W2 exhibition hall of the 1,500-sqm Changsha International Convention and Exhibition Center, the 13 cities and one prefecture of Hunan Province presented their achievements in low-altitude airspace reform.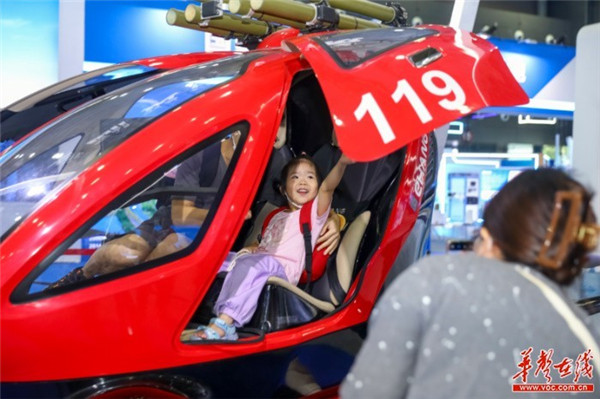 Visitors take photos with exhibits at the expo. Photo by the host

During the 4-day flying display, more than 20,000 audiences went to the Zhuzhou Lusong Airport and over one million audiences watched the stunning flypast online.

VR paraglider simulator, simulated helicopter flight experience, and "drone-ball" game amused the audiences. There were also various general aviation application scenarios, including medical rescue, aviation work, low-altitude tourism, air logistics, airsports, and flying experience, and many sci-tech popularization and experience activities such as hot air balloon, paraglider, and parachuting.

Besides, several activities for youth, such as model aircraft competition, general aviation cartoon competition, and photography competition, attracted large number of young active participation. More than 10,000 entries were collected for the cartoon competition. More than 1,000 model aircraft amateurs participated and over 400 won prizes in the model aircraft competition.

He Jian, chairman of the China Council for the Promotion of International Trade (CCPIT) Hunan Sub-council, stated that, the expo helps popularize general aviation among the public, and boost the development of general aviation industry in Hunan Province.